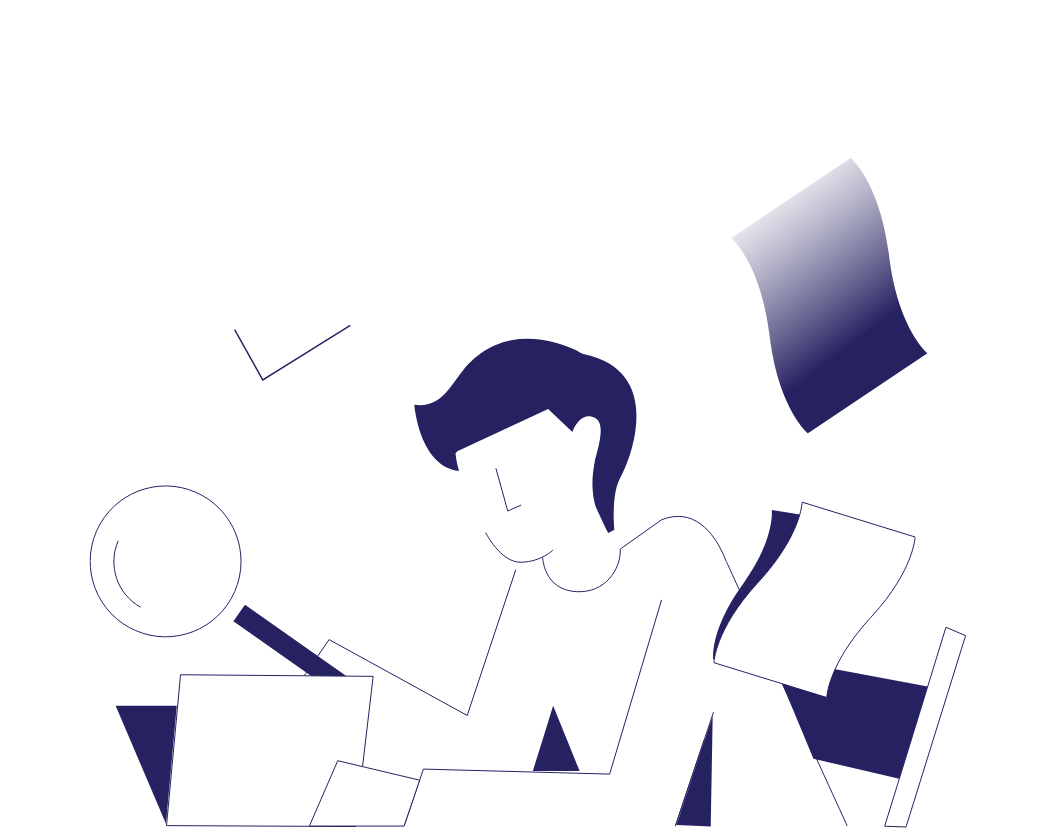 How to Write a Thesis Statement for a Research Paper
A strong thesis statement is the foundation of a successful research paper. The thesis gives focus to your ideas, engages readers, and sets the tone for the rest of the paper. You've spent substantial time and effort to craft a well-written and effective study, so you want your thesis statement to accurately reflect the impact of your work.
However, writing a thesis is often easier said than done. So if you've already got the arguments, the data, and the conclusions, keep scrolling for our straightforward guide on how to write a thesis statement for a research paper.
What Is a Thesis Statement?
A thesis statement is a clear and succinct assertion that presents the main argument or central idea of a research paper or other academic work. You usually find the thesis, which serves as a road map for the entire piece of writing, at the end of the introductory paragraph. The thesis also highlights the importance and relevance of the research topic, explaining why it's worth studying and what impact it may have.
A good thesis statement also invites critical discussion and debate. Although your statement should provide a compelling argument, it should also inspire readers to engage with your ideas and potentially challenge or explore alternative viewpoints.
How to Write a Thesis Statement
Your thesis statement should outline the scope and boundaries of the paper and indicate what aspects of the topic you'll cover. But now that you know what a good thesis statement entails, where should you start? Check out our series of steps below for help on writing an impactful thesis statement that accurately summarizes your research and arguments.
Understand the Purpose of Your Research
Before you can write a thesis statement, you need to understand the purpose and scope of your research. Pinpoint the specific topic or issue you'll be exploring and the main objective of your paper. You should also familiarize yourself with the existing literature and research related to your topic because these will help you refine your focus and identify gaps in the existing knowledge that your research can address.
Consider the Impact of Your Research
Your thesis statement should answer the question, What is the relevance? – meaning it should tell the reader what the practical implications of your research are, why the research is significant, and what it adds to the broader academic landscape.
Find this useful?
Subscribe to our newsletter and get writing tips from our editors straight to your inbox.
Make a Concise Claim or Argument
Your statement should be clear, specific, and concise, conveying the main point of your research in one or two sentences. It should present a claim or argument that you'll go on to support and defend in your paper, so avoid purely factual or self-evident statements. Be precise in your wording and tailor your thesis statement to the scope of your research – don't introduce a new or unrelated topic that you don't expressly address in your paper. The thesis statement is meant to indicate what the reader can expect to find in your paper, and you must support the thesis with evidence throughout.
Revise and Refine the Statement
Crafting a strong thesis statement may require multiple attempts, so take the time to revise and edit it until you're satisfied that it meets your requirements.
Example Thesis Statement
Below is an example of a strong thesis statement that clearly emphasizes the main points of a research topic:
Advancements in educational technology have revolutionized the learning process, enhancing student engagement, individualized instruction, and accessibility to educational resources and thereby reshaping the landscape of modern education and opening new possibilities for lifelong learning.
In this example, the thesis statement clearly identifies the main topic (technology's impact on education) and presents a strong argument about technology's positive effects. The thesis conveys the essential message of the research concisely in one sentence, leaving no doubt about the position of the author and what they'll address in the paper.
Expert Editing Services
Ensure your research paper makes an impact by having our expert editors proofread it professionally. Our team has experience proofreading a variety of academic work, from research papers to dissertations to journal articles. Get started today by submitting your free sample of 500 words or less.
More Writing Tips?
Understanding the role of words in language is fundamental to effective communication. Pronouns are a...
Trusted by thousands of leading
institutions and businesses