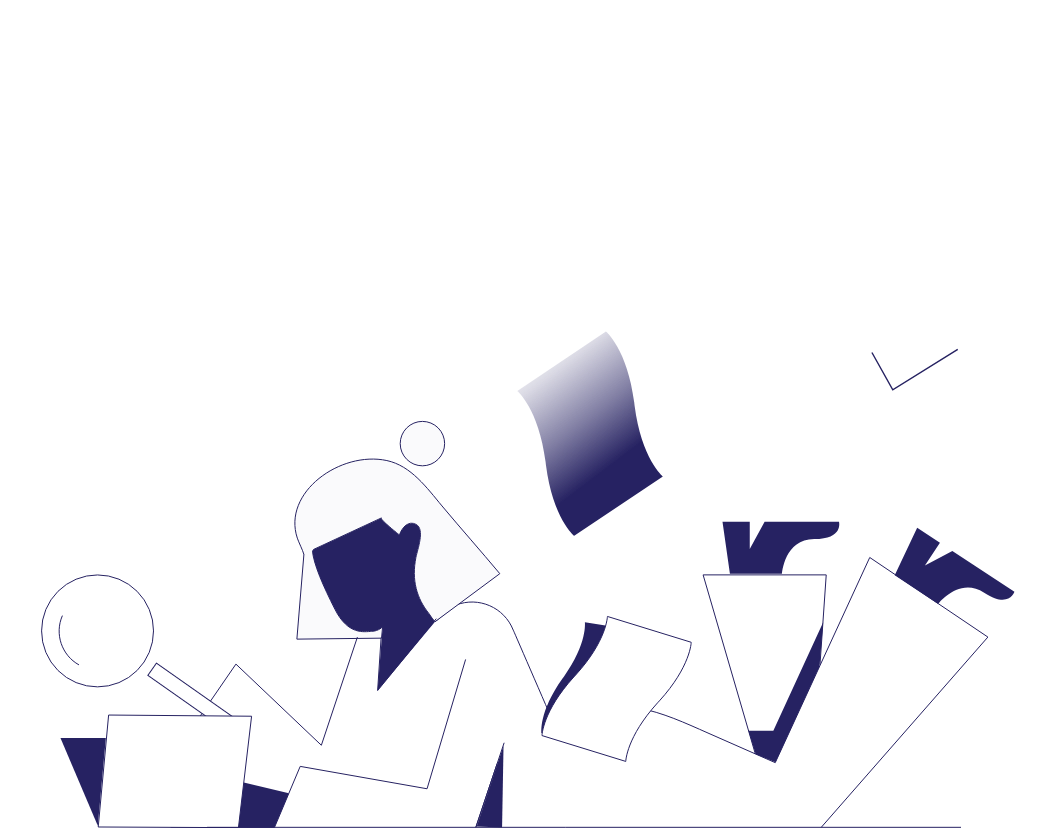 Common Mistakes to Avoid When Writing Up a Research Paper
Writing a research paper is no easy feat. It needs to provide valid, accurate facts and information to answer the initial question posed. Additionally, this information must be presented in a logical, easy-to-understand manner. However, armed with the right guidance, you can certainly compile a piece that meets the requirements to be published within the academic world, which is the ultimate end goal of many researchers.
In this article, you'll find a list of the common mistakes to avoid when writing your research paper so that you can devote your time and resources to the more significant aspects of writing one.
These are the most common issues that may detract from the overall research, methodology, and testing of your academic work.
1. Non-specific Research Question
● Choosing a vague or indirect research question sets you up poorly for answering the question through your discussions in the paper.
● Consider why you chose the topic and what you hope to achieve with the findings.
● Think about how your research will benefit your readers.
● Choose a specific, easy-to-answer yet simple question that your research, testing, and findings can easily answer.
2. Excessively Lengthy or Vague Abstract
●  Your abstract must summarize the purpose, approach, methodology, and findings of your paper.
● It should be clear, concise, persuasive, and insightful.
● It must motivate readers to read further to discover your findings.
● It's typically one paragraph in length.
3. Un-defined Abbreviations
● Most style guides offer similar standard guidance for presenting abbreviations.
● They need to be introduced or defined in full before using the shorter version.
● Thereafter, they can be used throughout the text in their abbreviated form.
● This allows readers with no prior knowledge of the subject matter to understand what you have documented.
4. Poor Readability
● While the methodology and testing are paramount to the success of your paper, the content and the way you present it are just as important.
● Limit the use of technical jargon.
●  Use short, simple sentences, each containing a specific point.
● Reduce the use of unnecessary modifiers (adjectives and adverbs).
Find this useful?
Subscribe to our newsletter and get writing tips from our editors straight to your inbox.
● Use simple, easy-to-understand vocabulary that will appeal to a wide range of readers.
5. Overly Complex Format
● The way you present your research, investigations, and results are influential to the success of your paper.
●  Follow the academic style guidelines provided as closely as possible.
● Aim for a logical structure that naturally guides readers through your investigation from start to finish.
● Use adequately spaced paragraphs, each containing one simple idea or thought.
● Apply section headers, bulleted or numbered lists, and fonts that are easy on the eyes.
6. Incomplete References and Reference List
PRO TIP: Complete your reference list as you progress through the paper to avoid missing any line items and the hassle of compiling this at the very end.
● Most style guides advise that all items cited in the text must appear in the reference list.
● Likewise, all references in the reference list must be present in the document itself.
●  Disclosing the limitations of your study does not detract from your overall results.
● Instead, it helps readers understand the areas for improvement and opportunities for further research and testing.
● Further, it adds to your credibility as a researcher because it shows that you're aware that all studies have limitations, and it doesn't reflect badly on the research methodology.
8. Low-ranking Keywords
● Keywords enhance your search engine optimization (SEO) ranking, allowing your paper to reach a wider online audience.
● Choose four to six appropriate, high-ranking keywords and use them liberally throughout your paper.
9. Lack of Proofreading
●  Have a friend, colleague, or outsourced service provider proofread your paper for errors and inconsistencies.
● It's crucial to have an additional review of your paper to identify errors so you can correct them before submission.
● Errors in grammar, spelling, punctuation, and overall tone can detract from an otherwise brilliantly researched paper.
We hope that these tips help save you some valuable time and effort when writing your next research paper. And once you've got a first draft ready, consider submitting a free sample to our team of expert editors to ensure your paper is of the highest quality before you publish it.
More Writing Tips?
For many students and their families, autumn officially starts once school is back in session....
Trusted by thousands of leading
institutions and businesses