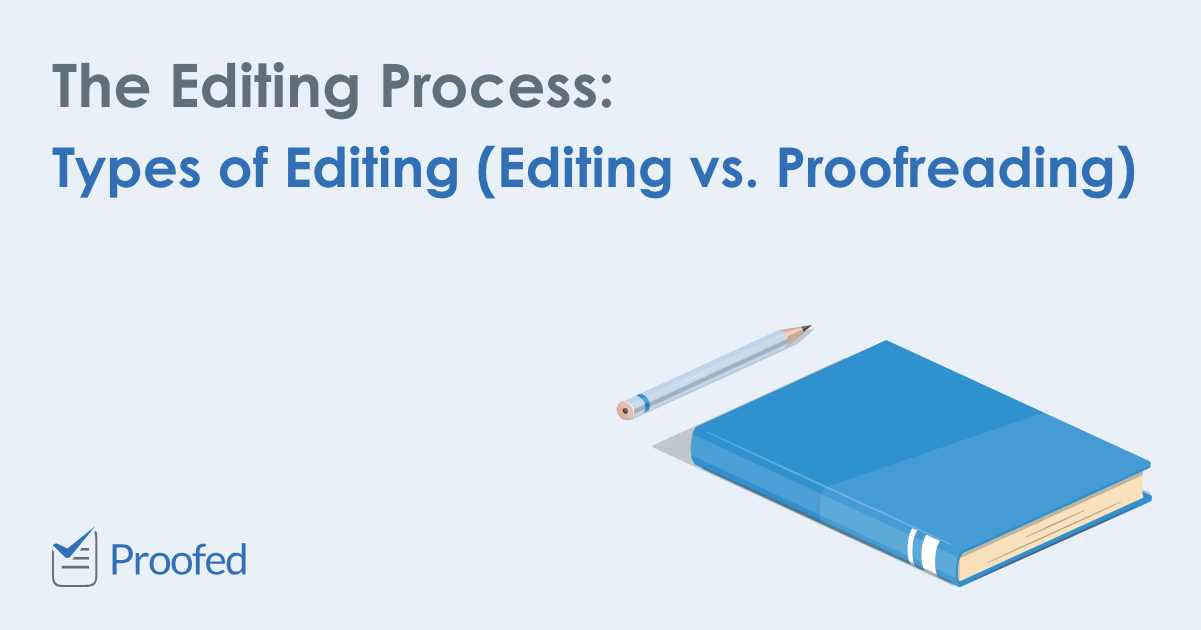 Types of Editing (Editing vs. Proofreading)
Here at Proofed, we offer editing and proofreading services. But what exactly is the difference between editing and proofreading? In this post, we're going to look at four types of editing and proofreading:
Developmental editing (i.e., document-level editing)
Line editing (i.e., paragraph-level editing)
Copy editing (i.e., focusing on technical details and consistency)
Proofreading (i.e., correcting any typos in the final draft)
The lines between these types of editing are not always clear. But if we look at them in more detail, it should become easier to see what each involves.
1. Developmental Editing
Developmental editing looks at the document as a whole, including its structure and content. Sometimes an editor will work with an author from the beginning of a project. But it can also involve substantial revision and restructuring after the first draft has been written.
Shorter documents do not usually need any developmental editing. But receiving extra feedback early on can help when writing a longer document, such as a book manuscript.
2. Line Editing
Line editing focuses on clarity and consistency of language. The focus here is usually on individual paragraphs and sentences rather than the overall document. It may involve looking for:
Inelegant or incorrect sentence structure and word choice
Content that could be clearer, sometimes including fact checking
Inconsistencies in the tone or authorial voice
Parts of the text that could be tighter
Potential improvements to presentation
A line editor will make some changes directly. In other cases, they may leave a comment for the author and suggest a change. Either way, the aim is to refine the text until you have a final draft.
3. Copy Editing
Copy editing is all about the fine details. It thus focuses on:
Correcting remaining spelling, punctuation, and grammar errors
Checking for consistent use of spelling, hyphenation, fonts, etc.
Flagging any inconsistencies in content or presentation
Making sure a text follows a style guide correctly
There are overlaps with line editing here. But while line editing is about creative decisions (i.e., how something is expressed), copy editing focuses on technical issues (i.e., whether something is expressed correctly). It is therefore usually more limited in scope than line editing.
Find this useful?
Subscribe to our newsletter and get writing tips from our editors straight to your inbox.
4. Proofreading
Proofreading should be the final step before a document is published. Traditionally, this was done on galley proofs (i.e., rough versions of a text made before mass printing). And in the publishing industry, "proofreading" still refers to checking a typeset text for errors missed during editing.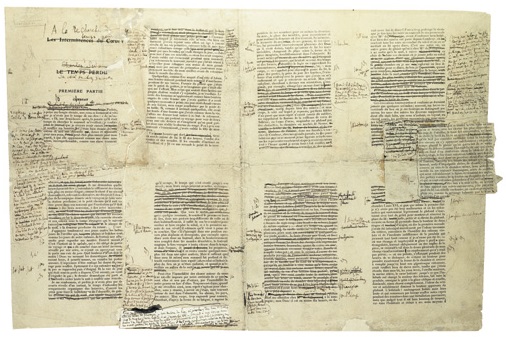 In practice, though, much modern proofreading involves a bit of editing. For instance, as well as looking for typos, a proofreader may suggest ways to improve clarity or concision. Nevertheless, proofreading is still most useful at the end of the editing process. If too many changes are required during this stage, a proofreader may therefore suggest further editing.
How to Find the Right Editor
There are many types of editing and proofreading. When hiring an editor, you therefore need to think about what you want for your document.
Terminology can be difficult here. Both developmental and line editing, for example, are sometimes known as "substantive editing."
Thus, if you ask for "substantive editing," different editors may have different ideas of what it means. You should therefore check what services an editor offers before agreeing to work with them. You can also request a specific service if you know what you need.
For instance, we focus on copy editing and proofreading. But if you have any requests for how we approach editing your work, you can leave us instructions when uploading a document.
More Writing Tips?
Is Superman doing good? Or is he doing well? The answer: it depends on what...
Trusted by thousands of leading
institutions and businesses