What does "referencing style" mean?
A referencing style is a citation method, most commonly used in academic writing. As a student or a researcher, you need to show when you've used someone else's words or ideas and you do that by referencing them in your work.
When proofreading or editing your work, we can ensure you have correctly applied your referencing style to your document. Simply select the referencing style you are using during document upload.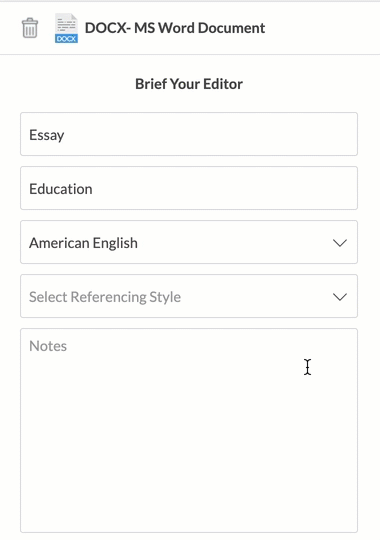 You can see a full list of the referencing styles we support here.
---