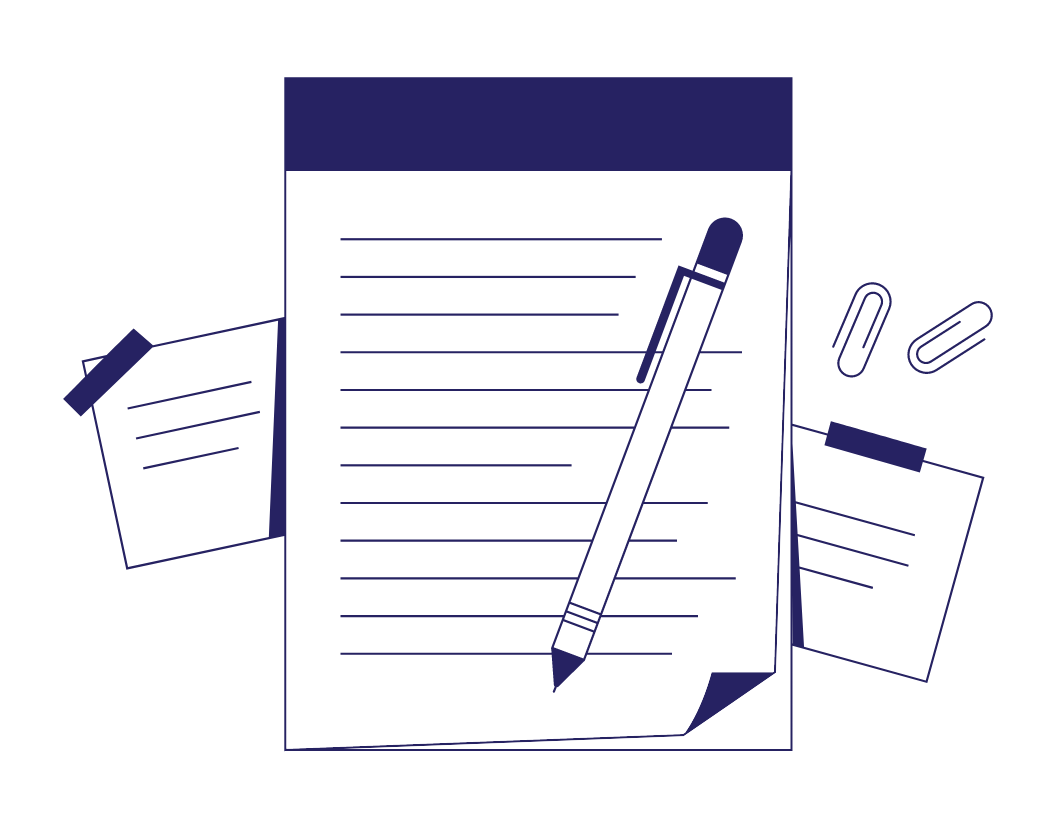 How to Write a Business Plan
A business plan is a document that outlines the objectives of a particular business and includes the plan and timeline for meeting those objectives. A business plan is often presented to key stakeholders, such as investors and funding organizations, so it needs to strike the right professional tone and contain all the essential details. In this post, we'll take you through the main components of an effective business plan and the information to include in each section.
The Executive Summary
The first page of a business plan is the executive summary – or the "elevator pitch." This section is a brief overview of the entire plan, including a snapshot of financial projections and your business's mission and key objectives. Although this part is the first in a business plan, writing it last may be best. Once all the main content is written, reading through and pinpointing essential highlights to include in the executive summary portion will be easier.
A Description of the Business
The next section is where you provide an in-depth description of the business and its mission, starting with the organization's name, location, and history or background. Outline the specific product or service, including pricing plans, unique features, and selling points. This section is where you also describe the key members of the team, the overall management system, and the organizational structure. If there are multiple owners, outline the percent ownership of everyone involved and their role in the company. Be sure to explicitly discuss the legal structure of the business also (e.g., partnership, limited liability company, corporation).
The Objectives and KPIs
Next, state what you hope to accomplish with the business, both now and in the future, and what the timeline is for meeting those objectives. This section is also a good place to discuss key performance indicators (KPIs), the measurable metrics used to evaluate whether the business has met its goals.
An Outline of the Marketing Plan
Provide a detailed outline of your sales and marketing strategies, including pricing, distribution, promotion, and your plan to attract and retain customers. Describe your market research and discuss several of your main competitors and the ways your brand is superior or fills a gap in the market.
Relevant Financial Information
In this section, include relevant financial statements, such as income statements, balance sheets, and cash flow projections for a specified period (usually three to five years). You may not have many concrete details if the business is relatively new, but you should provide any information you can that indicates the financial health of your business. Be as accurate and realistic as possible with predictions so you don't mislead potential investors – be sure to carefully analyze your previous financial statements and annual reports before making projections.
Find this useful?
Subscribe to our newsletter and get writing tips from our editors straight to your inbox.
Funding Requests
If you're requesting funding, include the specific amount needed and a breakdown of how the funds will be used, along with a description of the company's current financial status.
An Appendix
Finally, include any relevant supplementary documents that support the business plan, such as contracts, market research data, licenses, patents, and product or service specifications.
Proofreading and Editing Services
It's essential to thoroughly proofread and edit your business plan before presenting it to stakeholders. Even subtle errors or inaccuracies can make it look unprofessional and poorly organized.
Ensure that potential investors are focused on your methods and objectives by having our expert team edit your business plan. Get in touch today to see how our editors can make your business plan stand out from the competition's and make an impact.
More Writing Tips?
In today's digital age, engaging and interactive presentations are a great way to capture your...
Trusted by thousands of leading
institutions and businesses