Lynda H
Watford, UK
"Writing without revising is the literary equivalent of waltzing gaily out of the house in your underwear. – Patricia Fuller"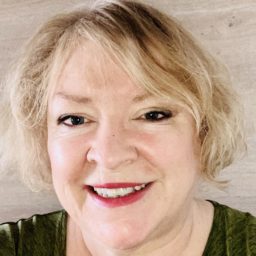 Education:
Diploma in Teaching

University of Greenwich

2008–2010

Favorite referencing style
Harvard because I am most familiar with it, but APAP is a close second.
Why I became an editor
After a successful career in marketing management, notably with Samsung, Citizen, and Camelot, I decided to make a dramatic change and retrained as a teacher, specialising in teaching English as a second language (ESL). I went on to achieve a full teaching qualification and worked with college students of all nationalities, and business professionals both in the UK and Europe. I later moved into a management position at a UK college.

This background has given me a wealth of experience of writing reports, presentations, press releases and marketing copy. I also have an eye for a polished CV and a well-constructed, persuasive personal statement. For me, my passion for the English language, microscopic attention to detail, and enjoyment of helping others makes proofreading and editing an ideal profession.
Background and experience
In my early career, I worked in marketing management for large organisations including Samsung and Citizen. I also enjoyed four years at Camelot, operator of the UK National Lottery, as a Senior Communications Executive.

Twelve years ago, I re-trained as a teacher, specialising in English as a second language (ESL). I studied for my professional teaching qualification and this led to teaching at a college in the UK. Later, I moved to Madrid to teach business executives at a private language school.

After returning to the UK I began working with college students on the autistic spectrum to help them overcome barriers to education and employment. I later moved into a management position. More recently, I have been involved in community work as a project manager.

Throughout my career, I have been responsible for producing reports and presentations. In all my roles I have had responsibility for writing, editing, and proofreading marketing copy, press releases, and web content. My teaching experience also helped to hone my attention to detail when assessing written assignments.
Why I love proofreading and editing
I love helping others to produce a perfect, attractively presented piece of writing. I enjoy helping to ensure the words flow effectively in a crisp, concise way that enhances the reading experience. It is important to me to offer clear advice and guidance in my comments so that clients understand how they can improve. I am equally happy with academic or business documents and specialise in English as a second language.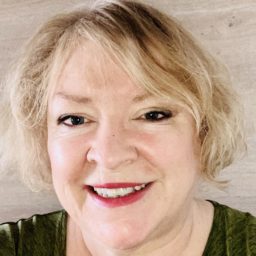 Favorite book:
The Kite Runner by Khaled Hosseini
Hobbies:
As this is being written during a COVID-19 lockdown in the UK, it's not very exciting! I enjoy taking my dog for long walks in our beautiful local parks, reading, playing brain games, baking cakes (when I'm not dieting!), and binge-watching TV boxsets with my husband. In normal times, I am a bit more sociable and enjoy travelling and spending time with family and friends.
Editing tips:
Create your own personal checklist to use with each document to ensure nothing is missed. Tick off each action as you go along.
Trusted by thousands of leading
institutions and businesses