Laura P
Sittingbourne, Kent, United Kingdom
"Your success is my success."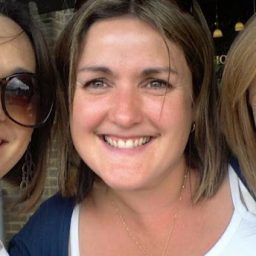 Education:
BA Joint Honors French & German

Newcastle University

1995–1999

Favorite referencing style
I used Harvard referencing at university, and thanks to the Proofreading Academy course, I'm now very competent in APA.
Why I became an editor
My favorite part of every job I've ever had was the admin duties: writing reports, writing up minutes, drawing up action plans, writing copy, and preparing and proofing tenders.
I'm at my happiest and most relaxed in front of my laptop, reading and writing, with my mug of coffee steaming by my side.

Proofreading is a natural extension of this passion and fits beautifully alongside my transcribing and translation work for film and TV clients.

My commitment is to ensure that the written word—in whatever form it's being used—is the most accurate reflection of the quality that the client and I aspire to.
Background and experience
I'm a language graduate, but I drifted away from working with language directly and chose front line work in recruitment consulting and careers guidance. Over time though, I missed using my academic brain. I've worked for a charity fundraiser, "Trusts and Foundations," for the past 10 years in the youth sector, public health, and arts—a role that's enabled me to develop my skills in the written word.

Moreover, I loved visiting smaller organizations to help them pull together their own applications, edit their style, and work to the specifications of the funder. This was when I realized that editing and proofreading were skills I wanted to cultivate.

Over the past two years, I've fallen into the world of film and TV as a transcriber, preparing interview scripts to be edited and embedded into the program, but also transcribing and translating French and German speaking contributor interviews. All of these tasks require the writers to proofread each other's work, so this role is definitely my cup of tea!
Why I love proofreading and editing
I knew I was destined for proofreading and editing when I was once accused of being the "apostrophe police"! I'm sure this is something every proofreader and editor can relate to.

My mind works at such an analytical level that it feels natural to read a document, article, book, or email at a subliminal level. Therefore, it's been wonderful to develop this instinct to a professional level so I can use it to mine and my clients' advantage.

Quality—as perfect as perfect can be measured—is right at the top of my list of aspirations.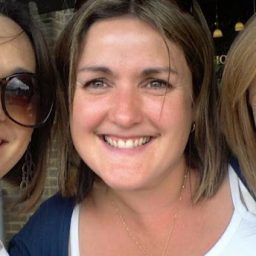 Favorite book:
Not technically a book, but I'm a sucker for any A–Z atlas or map. My need to master the written word extends to my need to intimately know my geographical surroundings. I own about 20 A–Z UK map books, and I look up places on Google Earth every day!
Hobbies:
Sports (netball, swimming, boxercise, running, off-road cycling, ice skating, squash); live ice hockey; geocaching; music (sax, clarinet); genealogy (working on three family trees); and stand-up comedy.
Editing tips:
My first port of call is the style sheet, and if none is provided, I check what parameters have been set by the client.

Second, a read-through enables me to understand the tone, style, and message conveyed through the document.

Finally, before I even start running through the document, I check for any errors that I commonly miss and have noted down on my checklist.
Trusted by thousands of leading
institutions and businesses