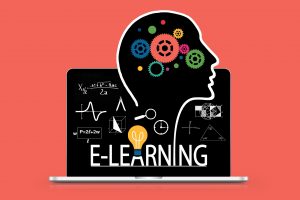 There has been no shortage of conversation about Artificial Intelligence (AI). From business to pleasure, AI has begun to emerge in all facets of our lives and is particularly kicking up a storm within the education sector.
While some say that machines will never be able to compete with the value of person-to-person education, there are benefits to utilizing AI's helping hand, and we've only just begun to explore the impact it could have. But what exactly does the development of AI mean for teaching and learning, and how will AI continue to expand the world of e-learning in particular?
1. Personalized Learning
Personalized learning is an approach that allows the learning experience to precisely serve what the individual student needs or responds to, based on the idea that everyone learns in their own unique ways.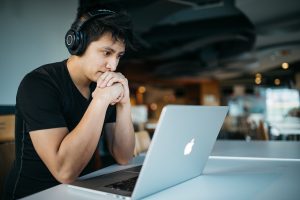 Several institutions already use this principle within learning management systems. But AI can take things further: it can automatically respond to a learner's ongoing work and achievements with relevant tasks and lessons. Beyond this, AI can also communicate with the teacher, reporting any potential points of concern about the learner's progress.
These abilities can serve as a wonderful tool for personalized learning as they entirely tailor the learning experience to that particular student. Not only does this allow the teacher to quickly and efficiently plug any learning gaps that might arise, but having a more personalized experience can also boost the student's overall engagement and enjoyment while they learn.
2. Learning Materials
As countless recent examples have shown, AI is able to seamlessly generate decent content using just a few prompts, saving time, money, and resources and relieving designers and creators of large chunks of work.
This is great news for teachers, who have traditionally spent vast amounts of time laboring over developing learning materials for the virtual classroom. Now, educators can use AI to help them create learning content, course materials, and tests – and even personalize the materials to meet each student's learning requirements as and when needed. 
3. Grades and Marking
Automation has existed in grading for some time in the world of e-learning, with software that can automatically mark answers to quizzes. But AI can take assessment to the next level, making automation of more involved marking possible, with longer-form exam content such as essays now able to be reviewed, assessed, and responded to with more complex feedback. AI is also able to detect plagiarism – there are even several AI systems in existence built to detect content that was itself produced by AI!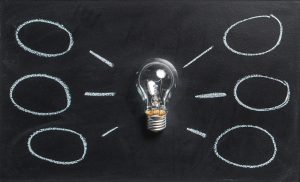 4. Plugging the Learning Gap
We have seen, particularly in recent years, the importance of the accessibility of learning and the crucial role technology can play. There is an unfortunate global imbalance of students who have access to a decent education due to a shortage of qualified teachers, but AI has the potential to remedy this.
With AI learning, virtual classrooms can be made readily available all around the world to students who are most in need. AI has the potential to educate thousands at a time with 24/7, on-hand support. Of course, AI is not a direct replacement for real-life teachers, but having access to adequately supported learning could be a life-changing experience for those who wouldn't have the educational opportunity otherwise.
5. Data Analysis
One of the most common ways we see AI being used at the moment is through data analysis. With the number of people who use education technology on the rise and only set to increase further, staying on top of data analysis can often be challenging for teachers and e-learning developers, as there is such a vast range of students to consider.
AI can alleviate that strain with speedy and efficient data analysis, noticing trends, highlighting patterns, and signposting issues to a teacher, who can further interpret them and act accordingly. This makes it much easier to catch any problems that may arise and avoid them developing further.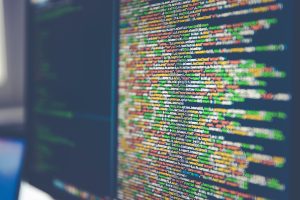 6. Round-The-Clock Mentoring
As we've acknowledged, machines will never be able to fully replace real-life teachers, but one significant advantage AI does have is its 24/7 accessibility. With AI, students and learners are able to ask questions and gain information at any given moment, which can be really handy in certain situations when a teacher might not be available.
For example, if an employee is completing an online training program in their spare time and has a burning question they need to ask, they can turn to AI as a sufficient mentor to fill in the gaps and provide timely responses to their queries.
7. Content Distribution and Organization
Another time-saving benefit of using AI in e-learning is AI's ability to schedule and deliver information rapidly. On the teacher's side, they can dish out learning tools and exam results in minimal time. On the student's side, they can quickly and effectively plan their time, coursework, and revision, all through an AI-learning portal.
Will AI Ever Replace Teachers?
AI is a fantastic tool that has significantly helped teachers and students in the e-learning zone, but the human aspect will always be important in the classroom. Most of the points listed here are primarily beneficial in giving teachers the gift of time, an invaluable commodity as an educator.
With all the extra time freed up by the handy automation and processes of AI, teachers will be better equipped to focus on and tackle the more pressing needs of their students, which has the power to act as a much-needed catalyst in raising the quality of the education sector as a whole.
As we move into a new era of education, it's likely that a more harmonious future lies ahead, where machines and educators work together to transform the sector and deliver a more personalized learning experience to students worldwide.
If you're interested in learning more about using AI to leverage your e-learning content, check out our Writer's Guide to Using AI for an in-depth exploration of AI language tools. Reach out to our team if you need help editing your AI-generated content!