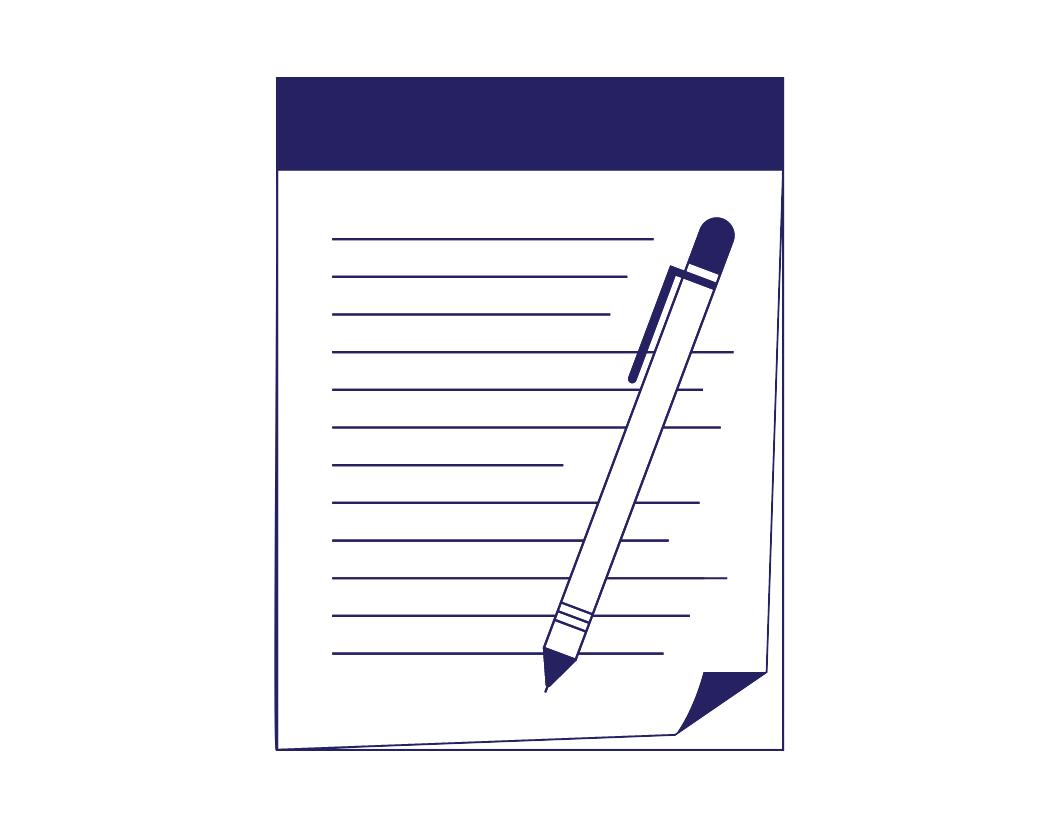 The Ultimate Guide to Getting Your Thesis Published in a Journal
Writing your thesis and getting it published are huge accomplishments. However, publishing your thesis in an academic journal is another journey for scholars. Beyond how much hard work, time, and research you invest, having your findings published in a scholarly journal is vital for your reputation as a scholar and also advances research findings within your field.
This guide will walk you through how to make sure your thesis is ready for publication in a journal. We'll go over how to prepare for pre-publication, how to submit your research, and what to do after acceptance.
Pre-Publication Preparations
Understanding the Publishing Process
Ideally, you have already considered what type of publication outlet you want your thesis research to appear in. If not, it's best to do this so you can tailor your writing and overall presentation to fit that publication outlet's expectations. When selecting an outlet for your research, consider the following:
● How well will my research fit the journal?
● Are the reputation and quality of this journal high?
● Who is this journal's readership/audience?
● How long does it take the journal to respond to a submission?
● What's the journal's rejection rate?
Once you finish writing, revising, editing, and proofreading your work (which can take months or years), expect the publication process to be an additional three months or so.
Revising Your Thesis
Your thesis will need to be thoroughly revised, reworked, reorganized, and edited before a journal will accept it. Journals have specific requirements for all submissions, so read everything on a journal's submission requirements page before you submit. Make a checklist of all the requirements to be sure you don't overlook anything. Failing to meet the submission requirements could result in your paper being rejected.
Areas for Improvement
No doubt, the biggest challenge academics face in this journey is reducing the word count of their thesis to meet journal publication requirements. Remember that the average thesis is between 60,000 and 80,000 words, not including footnotes, appendices, and references. On the other hand, the average academic journal article is 4,000 to 7,000 words. Reducing the number of words this much may seem impossible when you are staring at the year or more of research your thesis required, but remember, many have done this before, and many will do it again. You can do it too. Be patient with the process.
Additional areas of improvement include>
·   having to reorganize your thesis to meet the section requirements of the journal you submit to (abstract, intro, methods, results, and discussion).
· Possibly changing your reference system to match the journal requirements or reducing the number of references.
· Reformatting tables and figures.
· Going through an extensive editing process to make sure everything is in place and ready.
Identifying Potential Publishers
Many options exist for publishing your academic research in a journal. However, along with the many credible and legitimate publishers available online, just as many predatory publishers are out there looking to take advantage of academics. Be sure to always check unfamiliar publishers' credentials before commencing the process. If in doubt, ask your mentor or peer whether they think the publisher is legitimate, or you can use Think. Check. Submit.
If you need help identifying which journals your research is best suited to, there are many tools to help. Here's a short list:
○  Journal/Author Name Estimator (JANE)
○  Publish & Flourish Open Access
Consider:
· The topics the journal publishes and whether your research will be a good fit.
Find this useful?
Subscribe to our newsletter and get writing tips from our editors straight to your inbox.
· The journal's audience (whom you want to read your research).
· The types of articles the journal publishes (e.g., reviews, case studies).
· Your personal requirements (e.g., whether you're willing to wait a long time to see your research published).
Submitting Your Thesis
Now that you have thoroughly prepared, it's time to submit your thesis for publication. This can also be a long process, depending on peer review feedback.
Preparing Your Submission
Many publishers require you to write and submit a cover letter along with your research. The cover letter is your sales pitch to the journal's editor. In the letter, you should not only introduce your work but also emphasize why it's new, important, and worth the journal's time to publish. Be sure to check the journal's website to see whether submission requires you to include specific information in your cover letter, such as a list of reviewers.
Whenever you submit your thesis for publication in a journal article, it should be in its "final form" – that is, completely ready for publication. Do not submit your thesis if it has not been thoroughly edited, formatted, and proofread. Specifically, check that you've met all the journal-specific requirements to avoid rejection.
Navigating the Peer Review Process
Once you submit your thesis to the journal, it will undergo the peer review process. This process may vary among journals, but in general, peer reviews all address the same points. Once submitted, your paper will go through the relevant editors and offices at the journal, then one or more scholars will peer-review it. They will submit their reviews to the journal, which will use the information in its final decision (to accept or reject your submission).
While many academics wait for an acceptance letter that says "no revisions necessary," this verdict does not appear very often. Instead, the publisher will likely give you a list of necessary revisions based on peer review feedback (these revisions could be major, minor, or a combination of the two). The purpose of the feedback is to verify and strengthen your research. When you respond to the feedback, keep these tips in mind:
● Always be respectful and polite in your responses, even if you disagree.
● If you do disagree, be prepared to provide supporting evidence.
● Respond to all the comments, questions, and feedback in a clear and organized manner.
● Make sure you have sufficient time to make any changes (e.g., whether you will need to conduct additional experiments).
After Publication
Once the journal accepts your article officially, with no further revisions needed, take a moment to enjoy the fruits of your hard work. After all, having your work appear in a distinguished journal is not an easy feat. Once you've finished celebrating, it's time to promote your work. Here's how you can do that:
● Connect with other experts online (like their posts, follow them, and comment on their work).
● Email your academic mentors.
● Share your article on social media so others in your field may see your work.
● Add the article to your LinkedIn publications.
● Respond to any comments with a "Thank you."
Conclusion
Getting your thesis research published in a journal is a long process that goes from reworking your thesis to promoting your article online. Be sure you take your time in the pre-publication process so you don't have to make lots of revisions. You can do this by thoroughly revising, editing, formatting, and proofreading your article.
During this process, make sure you and your co-authors (if any) are going over one another's work and having outsiders read it to make sure no comma is out of place.
FAQs
What are the benefits of getting your thesis published?
Having your thesis published builds your reputation as a scholar in your field. It also means you are contributing to the body of work in your field by promoting research and communication with other scholars.
How long does it typically take to get a thesis published?
Once you have finished writing, revising, editing, formatting, and proofreading your thesis – processes that can add up to months or years of work – publication can take around three months. The exact length of time will depend on the journal you submit your work to and the peer review feedback timeline.
How can I ensure the quality of my thesis when attempting to get it published?
If you want to make sure your thesis is of the highest quality, consider having professionals proofread it before submission (some journals even require submissions to be professionally proofread). Proofed has helped thousands of researchers proofread their theses. Check out our free trial today.
More Writing Tips?
When it comes to written content, perfection is the goal. Whether it's a crucial business...
Trusted by thousands of leading
institutions and businesses