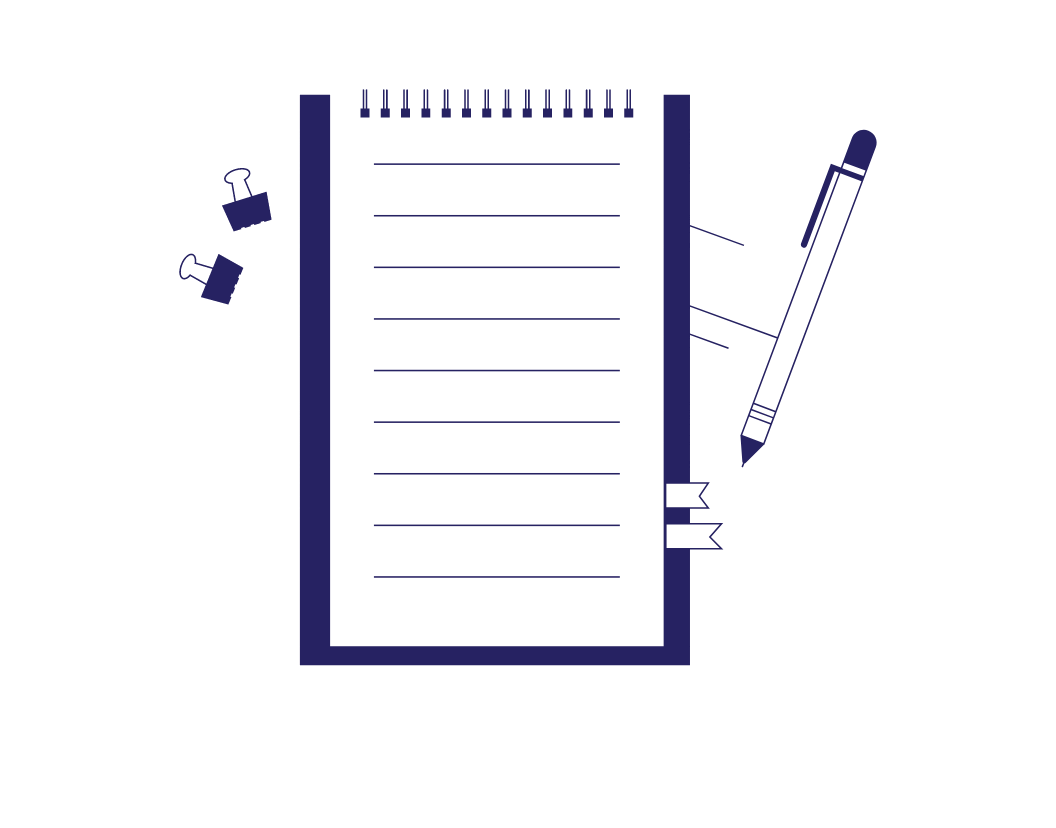 How to Write an Abstract in APA Format
If you're writing an in-depth research paper following APA guidelines, you most likely need to include an abstract. If you're confused about where to start – don't be. We've got you covered! In this post, we'll walk you through the steps of formatting and writing an abstract in APA format.
What Is an Abstract?
An abstract is a brief summary of a larger academic text, such as a thesis, dissertation, or research paper, typically located at the very beginning of the paper before the introduction. Its main purpose is to give readers a clear and concise overview of your key points, objectives, results, and conclusion. Essentially, it lets the reader know the purpose and premise of your study and what to expect from your paper.
How to Write an Abstract Using APA Style
If you're following APA guidelines, your abstract should include:
● Your clearly stated hypothesis or hypotheses
● The key takeaways of the literature review
● Your research questions and/or objectives
● The methods used in your study
● The research design and sample/sample size
● Your results and key findings
● The significance of your study and the implications of your findings
Note that you should provide a short overview of these points and not an in-depth analysis (which will come later in your paper) – each should be around one to two sentences long. The total length will vary depending on a variety of factors, such as your university/journal specifications, topic, and the length of your paper, but APA guidelines recommend that abstracts shouldn't exceed 250 words.
Find this useful?
Subscribe to our newsletter and get writing tips from our editors straight to your inbox.
How to Format an Abstract in APA Format
How should you format your abstract if you're using APA style? To start, the abstract should be located on the second page of your paper, after the title page. To format your abstract:
● Set one-inch margins on all sides.
● Label the section "Abstract" on the first line of the page, centered, and using bold font.
● Use a clear, readable, widely available font, such as Times New Roman (12 pt.) or Calibri (11 pt.).
● Begin writing the text one line below the "Abstract" label.
● Do not indent and write text as a single paragraph.
APA guidelines state that three to five keywords can be included at the end of your abstract, which makes your paper searchable in a database. Be sure to choose brief, relevant keywords or phrases that reflect the most important aspects of your study. Keywords should be written one line below the text of the abstract immediately following the label "Keywords" in italics. Keywords can be listed in any order and should be separated using commas.
For example, for a journal article titled Biodiversity and Environmental Resilience: Strategies for Sustainability, the keywords section could look like this:
Keywords: biodiversity conservation, water pollution control, sustainable agriculture
Note that keywords should be written in lowercase (unless they're proper nouns) and no end punctuation is necessary after the final keyword.
If you want to ensure your abstract grabs your reader's attention and leaves a lasting impression, then have it professionally proofread by our expert team. Our editors are skilled at editing a wide range of academic subjects – from astronomy to zoology. Send in your free sample to get started today!
More Writing Tips?
In today's digital age, engaging and interactive presentations are a great way to capture your...
Trusted by thousands of leading
institutions and businesses