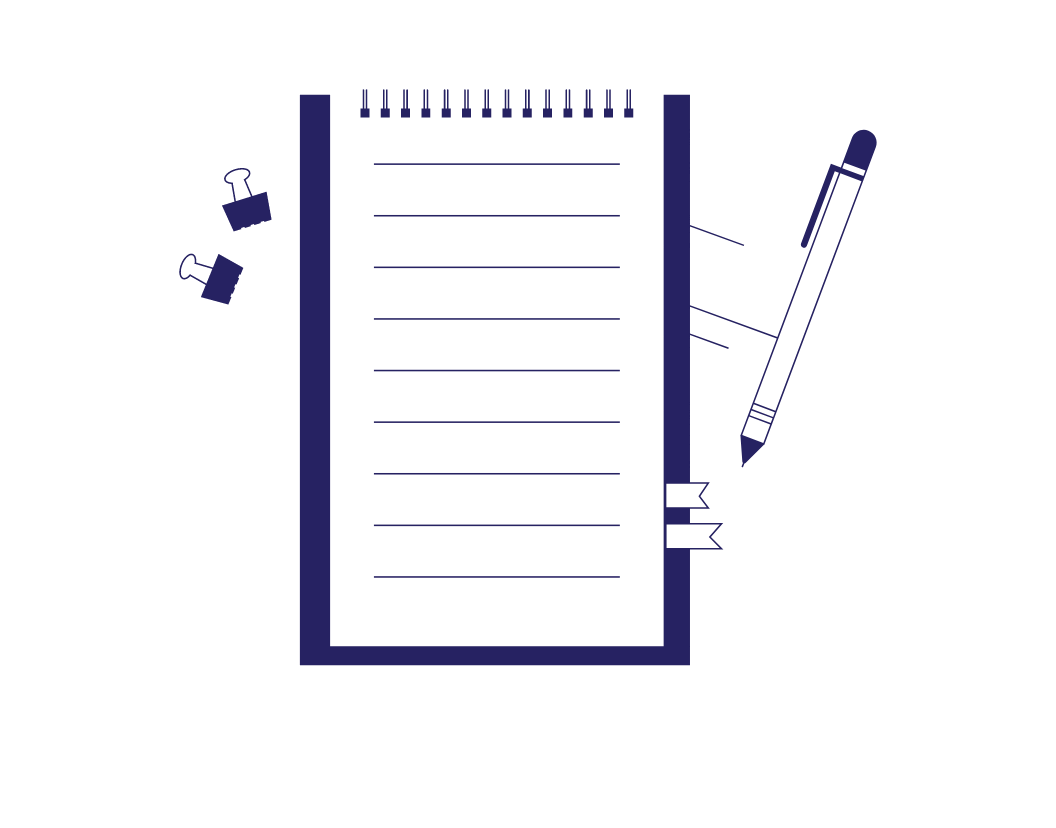 How to Write a Synthesis Essay
Are you writing a synthesis essay? This is a paper that combines information from a variety of sources to form a new idea. Essentially, you're synthesizing existing concepts and arguments to create something original.
As a student, you'll probably have to write a synthesis essay at some point. Read on for our step-by-step guide on how to write one effectively.
Step 1. Define Your Idea or Argument
If you haven't done so already, decide on a topic to write about. Read up about it using a variety of credible sources and make detailed notes while you research. Make sure you keep track of the sources you decide to pull information from so that you can cite them properly later.
Make a list of key points from your research. Once you have a good selection of material to work with, start developing your own idea or argument. This will be the focus of your essay.
Step 2. Create an Outline
Synthesis essays generally follow this format: an introduction, a handful of main body paragraphs, and a conclusion. It's a good idea to come up with an essay plan before you start writing so that you can keep things organized while you work.
The outline is mainly helpful for deciding what to include in your body paragraphs. Decide what supporting points (and counterarguments) from your research you want to include, and which order you want to discuss them in. You should have enough information to flesh out one paragraph for each point.
Step 3. Write Your Introduction
In your introduction, you should open with something that hooks the reader and captures their attention. Then, state your argument or idea (i.e., your thesis statement) and briefly summarize the material you'll be including in your essay. You should also include any relevant background information here.
Step 4. Write the Body Paragraphs
Using your outline, discuss each point from your source material in more depth, devoting a body paragraph to each. Explain the information from the outside source, including appropriate citations, and discuss how it connects with your idea.
It's a good idea to mostly focus on points that support your argument, but you should also include a paragraph with a counterargument or two. This means discussing a perspective that doesn't necessarily align with your idea, and then explaining why your argument still works.
Step 5. Tie It All Together With a Conclusion
The conclusion should leave the reader feeling convinced of your idea. Restate your point clearly and summarize the main points you've discussed. You could also offer any concluding reflections on the topic.
Different Types of Synthesis Essays
While you can follow our steps for any type of synthesis essay, yours will probably fall under one of two categories: explanatory or argumentative.
Find this useful?
Subscribe to our newsletter and get writing tips from our editors straight to your inbox.
Argumentative essays are as they sound – they present an argument. With an argumentative essay, you'll take a more definitive stance on something and use your supporting material to persuade the reader.
Explanatory essays don't necessarily take a side one way or the other. Rather, they focus on developing and explaining a concept thoroughly. Knowing which type of essay you're writing will help you to gather more effective source material for your purpose.
Cite Your Sources
Since synthesis essays are particularly dependent on outside material, it's especially important that you cite your sources correctly. Familiarize yourself with your referencing system before you start researching so you know what information you need to keep track of, and include appropriate citations whenever you use someone else's work.
At the end of the essay, you'll need to compile your sources into a reference list following the requirements of your style guide.
Summary: Writing a Synthesis Essay
Hopefully, this post has helped you to feel more confident in writing a synthesis essay. Choose a topic first, do your research, keep track of your sources, and develop an argument or idea. From there, you can organize your thoughts into an outline and get to writing!
Once you've created a first draft, make sure you send it our way! We'll check it for errors in grammar, spelling, referencing, and more. Try it out for free today.
Frequently Asked Questions
What is a synthesis essay?
A synthesis essay gathers ideas and viewpoints from several different sources and ties them together to form a new concept.
How long is a synthesis essay?
Synthesis essays usually follow the five-paragraph format, with an introduction, three main body paragraphs discussing different points, and a conclusion.
More Writing Tips?
Understanding the role of words in language is fundamental to effective communication. Pronouns are a...
Trusted by thousands of leading
institutions and businesses