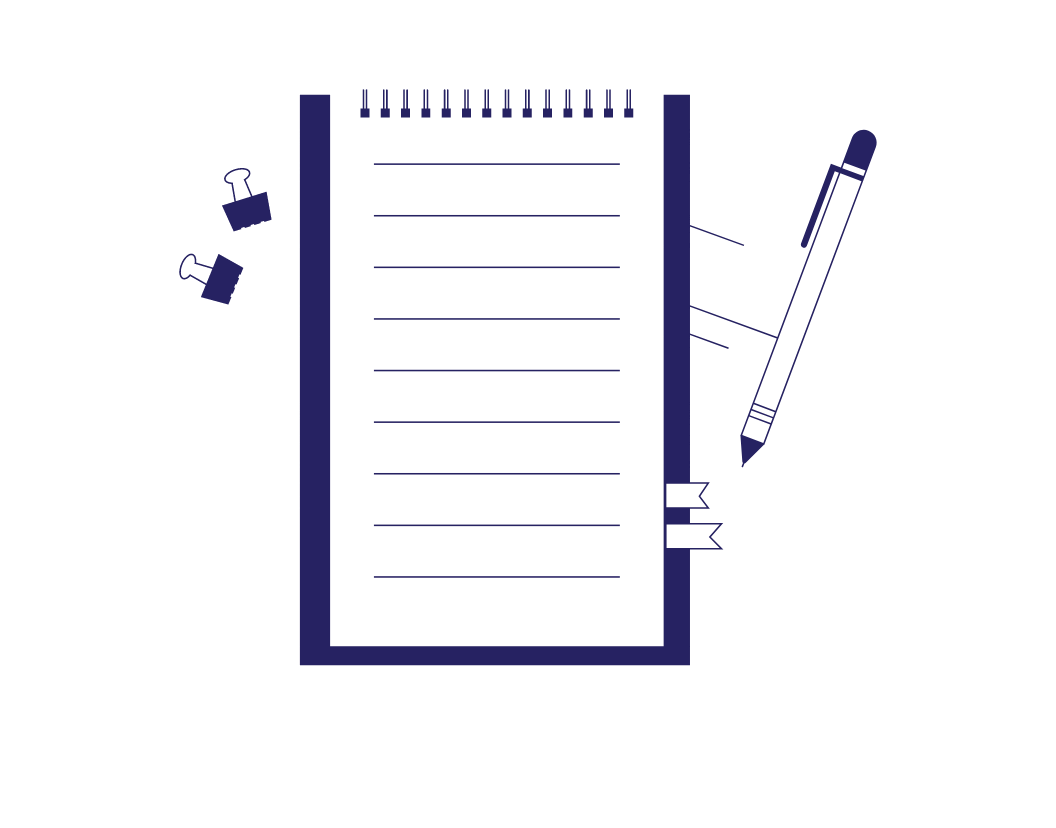 How to Outline Expenses/Budget in Your Dissertation Plan
When drafting your dissertation outline plan, there's a lot to consider. One crucial section not to overlook is your budget and expenses. A comprehensive budget shows that you have thought through your study thoroughly and are prepared to execute your research plan successfully. Here, we'll go through the steps you'll need to take to craft a budget, including a few examples of common budget structures.
Steps to Take to Create Your Budget

1. Consult Your Adviser, Committee Members, and Funding Sources for Guidelines
The source or sources responsible for funding your dissertation research will likely have guidelines on what is and isn't a billable expense. Before defining your projected costs, check your funding organization's specifications on allowable expenses. It can also help to speak with your adviser and potentially other dissertation committee members about the specifics and general guidelines to ensure everyone's on the same page when it comes to your anticipated costs.
2. List All of the Costs Associated With Implementing Your Desired Dissertation Plan
Depending on your type of research, setting, and particular project, a wide range of items might be appropriate to add to your budget. Go through your dissertation project plan from beginning to end and list all of the required tasks, along with who will complete them, to ensure you don't miss any expenses. Although the list below is not comprehensive, and your items might vary depending on your research project, some standard costs to consider are:
● Salaries and wages for all personnel involved in the project (including time and other resources that will be expected from your adviser and committee members).
● Equipment and lab fees.
● Recruitment costs for study participants.
● Participant compensation.
● Software costs for data collection, storage, and analysis.
● Office supplies (including any printing of recruitment materials, study information pamphlets, or conference posters).
● Travel (including transport to and from field sites, conference registration fees, transportation, lodging, and meals).
●  Journal or conference submission and publication fees for papers created from your dissertation research.
Find this useful?
Subscribe to our newsletter and get writing tips from our editors straight to your inbox.
●  Costs involved with writing, editing, and proofreading services for your dissertation.
Additionally, while it's advisable to work within the constructs of your funding sources, don't sell your research study short. After writing down all of the essential costs needed to complete your research plan, ask yourself how you would use any further financial backing. Could you make a good argument as to why supplementary funding would add significant value to your work? If so, consider adding these line items to your budget as well. If you have to negotiate your budget, you can always circle back and reconsider these extra items.
3. Construct Your Budget
The institution overseeing your dissertation project might require your budget to be submitted in a specified structure or template. However, if this isn't the case, there are several possible approaches to organizing and presenting it – just make sure to check with your institution for any specific guidelines or requirements.
A standard request is to list your expenses by grouping them into direct costs, such as equipment, travel, and wages for people working on the project, and indirect costs, which are expenses that aren't solely associated with your research project, such as general administration, utilities, and the use of shared services or spaces like libraries. It's also common to arrange your direct and indirect costs into a Line-Item Budget (LIB), which simply means that you list each of your projected expenses as a line in your budget.
There are many types of budget templates available for free online. Some designs will include a column to provide more details about each item, while other approaches will list the justifications for the expenses at the end. If you have multiple funding sources, it may be helpful to have columns for each funder and the percentage or amount of each expense they will be expected to be responsible for. Some templates will calculate the total costs for you, but no matter which presentation method you choose, make sure your costs are entered and totaled correctly.
Summary
Although the individual items will vary from project to project, these three steps will lead you on your way to preparing a persuasive proposal budget:
● Consult your adviser, committee members, and funding sources for guidelines.
● List all the costs associated with implementing your desired dissertation plan (including the items you hope to get funded if they are justifiable).
● Construct your budget with direct and indirect costs with justifications for each using an appropriate template and confirm your expenses are calculated correctly.
We wish you the best of luck with your budget writing and dissertation proposal. For more help, check out our comprehensive Dissertation Writing Guide. And if you're interested in using our services here at Proofed, you can try them for free.
More Writing Tips?
Understanding the role of words in language is fundamental to effective communication. Pronouns are a...
Trusted by thousands of leading
institutions and businesses