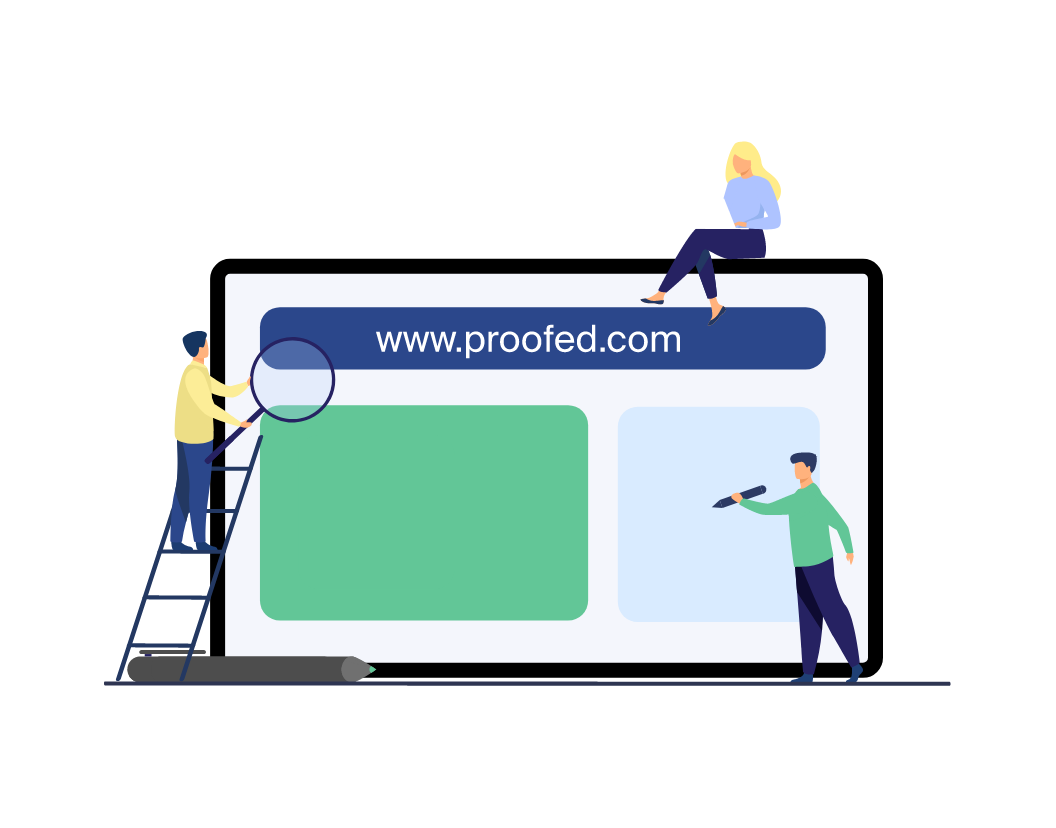 How to Hire a Proofreader Online
If you want the final draft of your writing to be perfectly polished and error-free, your best bet is to hire a proofreader. And while you can't beat the convenience of searching online, the almost limitless options can be overwhelming. In this post, we'll help you streamline the process and hire the proofreader that best suits your needs.
What Is Proofreading?
Proofreading is the last step in the editing process and involves critically reviewing a piece of writing, making corrections, and improving the flow. Proofreaders look at surface-level issues, such as:
● Capitalization
● Grammar
● Punctuation
● Spelling
● Dialect inconsistencies
● Tense issues
● Repetition/redundancy
Most written work can benefit from a thorough proofread prior to publication or assessment, as it makes your writing look more professional and increases readability and fluency.
How to Find a Proofreader Online
You know proofreading is important – but how do you find a top-notch proofreader to review your work? If you're looking online, make your search more efficient by following these steps:
Find this useful?
Subscribe to our newsletter and get writing tips from our editors straight to your inbox.
1. Decide What Type of Proofreading You Need
Proofreaders sometimes specialize in a specific type of writing or genre, such as academic writing or science fiction, so think about whether you'd prefer a niche proofreader or someone with more generalized experience.
2. Narrow Your Search
You could just type "proofreaders" into a search engine and see what comes up, but it's more efficient to narrow down your search a bit and look specifically for freelancers. You can search online freelance marketplaces, such as Fiverr and Upwork, and sort proofreader profiles by experience level or rates. Some freelance marketplaces also allow you to post your project to the platform and receive proposals from interested freelancers.
Another option is to try social media, such as LinkedIn, and search for relevant profiles using a hashtag like "#freelanceproofreaders" or something more specific to your content, such as "#fictionproofreading."
3. Communicate With Potential Candidates
Once you find a proofreader who seems like they may be a good fit, connect with them and start the conversation. This process may look different depending on which platform you're using – if it's a freelance marketplace, you can message the proofreader if you've found their profile or respond to their proposal if you've posted your project.
If you're using social media to search for candidates, send them a direct message or leave a comment on their business profile to say you're looking for a freelance proofreader. You could reach out to several candidates at once to compare rates, turnaround times, and availability.
4. Discuss Expectations
When communicating with potential candidates, be sure to clearly discuss your expectations, including the level of proofreading you need (e.g., a light proofread or an extensive edit), as well as any specific style guide or formatting requirements. You could also request to see their portfolio or ask them to complete a paid trial edit.
Throughout the initial communications, assess how responsive they are and their willingness to address your questions and concerns. If they're taking what seems like an excessively long time to respond to messages, or they refuse to directly answer questions, then you should take that into consideration when deciding whether to work with them.
5. Draw Up a Contract
Before agreeing to work with someone, ensure you have a clear written contract in place that outlines terms such as the details of the project, pay rate/method, deadline, and scope. If you're requesting additional services, such as fact-checking or editing, include those details as well.
Online Proofreading Services
You can also try an online proofreading service – a one-stop shop for proofreading and editing. With a proofreading service, you don't need to sort through dozens of profiles for potential candidates – you simply upload your writing to the company's platform and it's returned to you, fully polished and ready to go! Most proofreading services even offer specialized proofreading, add-on services (e.g., formatting), and rush returns.
If you want expert proofreading without the hassle of hiring a proofreader, check out Proofed's proofreading services. Our knowledgeable editors deliver first-rate results with a fast turnaround, saving you time and energy. Not convinced yet? Send in your free sample and see for yourself!
More Writing Tips?
In today's digital age, engaging and interactive presentations are a great way to capture your...
Trusted by thousands of leading
institutions and businesses