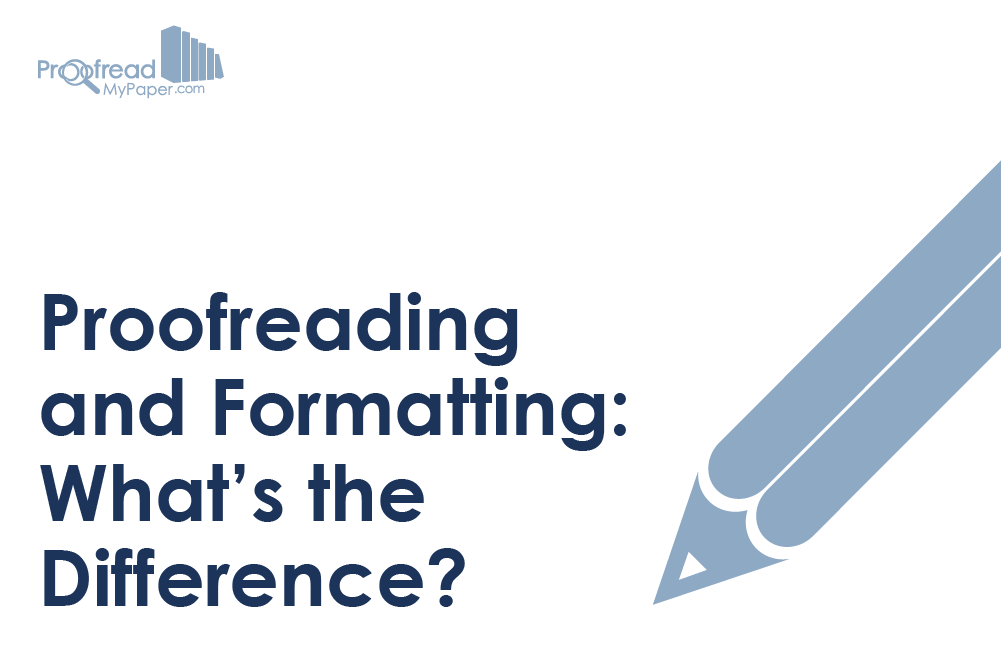 Proofreading and Formatting: What's the Difference?
At Proofed, we do everything we can to make sure your written work is error free and well formatted. But what exactly is the difference between proofreading and formatting?
To sum up, proofreading is about checking your work for mistakes, while formatting is about presentation. But the proofreading and formatting we do involves more than you might think.
Comprehensive Proofreading
The term "proofreading" comes from the "galley proofs" used by print publishers (early versions of written works, typically for editing or review). A "proof reader" is literally someone who checks these proofs for errors.
Outside publishing, modern proofreading commonly includes an element of editing, such as making minor amendments to improve readability, sentence structure and word choice.
We do this kind of proofreading at Proofed, and our expert proofreaders can offer assistance on everything from college papers and job applications to novels and advertising copy.
This is made simple by the Track Changes function in Microsoft Word, which eliminates the need for a printed proof.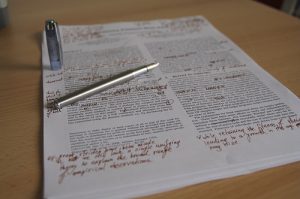 As well as removing grammatical and spelling errors, our proofreading service ensures that vocabulary and references are used appropriately in college papers. As such, getting your work proofread can even boost your grades!
And the Formatting?
While proofreading focuses on the content of your written work, formatting encompasses everything about how the document is presented, including:
Find this useful?
Subscribe to our newsletter and get writing tips from our editors straight to your inbox.
We can add a title page to meet your specifications, as well as abstract pages, acknowledgements or whatever else your document needs.
Formatting includes applying a font style, along with making sure paragraphs are clearly and consistently formatted throughout the document.
We'll also apply specific font styles for all titles and subtitles in your work, thereby maximizing the clarity and visual impact of your writing.
Microsoft Word's caption options allow us to add labels to all charts and figures, thereby boosting clarity.
We can generate a table of contents or list of charts/figures that can be quickly updated at the touch of a button.
Margins, Headers, and Footers
As well as the options above, our formatting service incorporates all other elements of how your work is presented. Need the margins adjusting? No problem. Want page numbers added? Or chapter headers? Just let us know!
Overall, the crucial thing with formatting is that your work is clearly and consistently presented throughout. Whatever your document, our service will make sure of this.
More Writing Tips?
Among and between are both prepositions used to describe how objects, people, or things relate...
Trusted by thousands of leading
institutions and businesses