Thenere' M
Johannesburg, South Africa
"Saving the world—one word at a time!"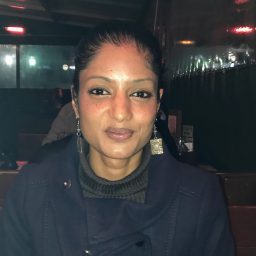 Editing formats:
Education:
Bachelor of Commerce in Accounting

University of KwaZulu-Natal

2006–2008.

Favorite referencing style
I love APA referencing. It is clear, concise and to the point.
Why I became an editor
"So many books, so little time." This has been the running theme of my life since childhood. I was that kid with her nose stuck in a book while all the other kids played outdoors. I truly believe that there is no greater pleasure than being lost in the world of a book and its intriguing characters. And sadly I don't think there will ever be enough time in this life to get through the vast array of books available! This is why I joined the world of editing and proofreading – I have transformed my passion for the written word into a career that brings me absolute joy each and every single day.
Background and experience
I am a former financial manager and accounting nerd (and very proud of it!). I have always been a person who obsessed over every little detail. This attention to detail served me very well in my 10 years of working in the accounting industry. It is this very character trait in fact, that allows me to be an exceptional editor. I completed my degree and honours in Accounting and then proceeded to complete my 3 gruelling years of articles (in-service training). I then went out into the industry and worked for various companies to assist them in cleaning up their financials and maintaining accurate detailed financial records that would pass any and all audit requirements.
Why I love proofreading and editing
I am passionate about helping people articulate and express themselves clearly through the written word and more importantly, helping them portray their truest, most authentic self on paper/on-screen in a way that deeply impacts their desired audience.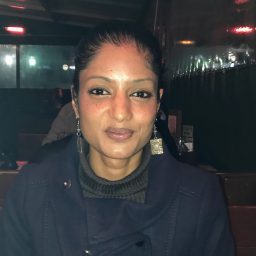 Favorite book:
I have so many favourite books – books that have truly altered my life with its words and characters. Off the top of my head, I would pick Jane Eyre by Charlotte Brontë.
Hobbies:
When I'm not proofreading, I am either reading my most recently purchased book, binge-watching Greys Anatomy (for the umpteenth time), spending girly time with my mini-me, or losing track of time on Pinterest!
Editing tips:
I like to make a quick list prior to opening the document. This will include details on the nature and purpose of the document, its intended audience, the dialect of the document, and other relevant factors. I then use this as I proofread to ensure that I constantly preserve the purpose and voice of the document and more importantly, to ensure that it will clearly reach its audience in the manner intended by the writer.
Trusted by thousands of leading
institutions and businesses