Hannah V D W
Cape Town, South Africa
"Excellence is in the details. Pay attention to the details, and excellence will come."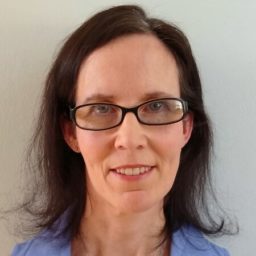 Education:
Bachelor of Business Science

University of Cape Town

1993–1996

Favorite referencing style
Harvard is my favourite because it is the one we used at university, so I am quite familiar with it.
Why I became an editor
I have always enjoyed writing and reading. I love to read well-written books, and I always wanted to become involved in the proofreading and editing process. I have worked from home a lot since my children were born, and this has allowed me the flexibility to spend time with my children. I finally decided to take the leap into proofreading when COVID-19 hit, and I was fortunate enough to find the Proofreading Academy site.
Background and experience
After completing my degree in information systems, I worked as a computer programmer, first on a full-time basis and after my daughter was born, on a part time basis.

I became a lecturer in information systems at a college in Cape Town offering degree courses. I loved lecturing and was also responsible for jointly writing an economics textbook for the college.

When my children were young, I home-schooled them and so decided that working from home was the best option.

I owned and managed a successful cleaning business, employing up to 20 people at a time. I worked in an administrative role for a doctor as well, and because medicine was always a passion of mine, I decided to study medical transcription.

The vast majority of my work-from-home experience has been doing transcription work of various types. I worked for a transcription company, SAProType, that was owned by a doctor and only produced medical transcripts. I worked for Way With Words, which was a transcription company that worked on a wide range of different type of transcripts. I also worked for Rev.com, which is an American transcription company. They do not specialise, and I have produced many and varied transcripts for them. I also have private clients: businesses, film makers, and various private individuals.

Most recently, I worked in events planning and coordination for Common Ground Church in Cape Town. I had plenty of opportunity there to improve my writing skills as two of my responsibilities were posting to their social media platforms and producing their weekly newsletter.
Why I love proofreading and editing
I know how much hard work goes into producing a piece of writing for work or for university. I love the idea that I can help someone to add the finishing touches to something that they have put so much time and effort into. I love to read what people have written. Each paper is unique and interesting, and it gives me so much satisfaction to think of them handing in their work with a sense of pride, knowing that it is well written.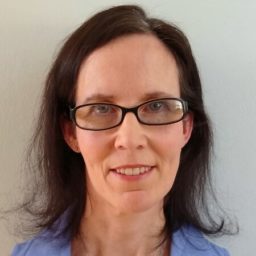 Favorite book:
The Farseer Chronicles by Robin Hobb
Hobbies:
When I'm not proofreading, I am most likely to be spending time with my children and partner, studying Finnish, reading, playing Valorant or Clash Royale, or watching some cool series on Netflix.
Editing tips:
I like to dive right in and highlight things that I think need to be looked at. On my first pass, I will correct any obvious errors, and then, once I have a sense of the whole document, I will go back and start from the beginning again.
Trusted by thousands of leading
institutions and businesses