Michael Z
Toronto, Ontario, Canada
""Be clear. Since writing is communication, clarity can only be a virtue" (Strunk and White)."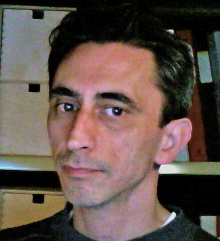 Education:
BA, English

York University

1986–1991

MA, English

York University

1991–1992

Favorite referencing style
Although I have extensive experience with the APA and the Chicago style guides, I would say MLA is my favorite because it is what I learned first. I found it logical and simple to use.
Why I became an editor
I became an editor because several caring teachers in my final year of high school sat with me patiently and explained many of the flaws in my own writing. From that moment, I became keenly interested in writing well. After a few years in university, my writing improved, and I became an English tutor. Since that time, I have been happily editing other people's writing. Along the way, I have been educating myself frequently in editing techniques by reading the work of many accomplished editors and writers, including (but not limited to) Benjamin Dreyer, William Strunk Jr. and E.B. White, Truman Capote, Hampton Sides, Betty Smith, and Patricia T. O'Conner. My appreciation of English and my editing techniques are based on a solid foundation of experience, but they are also constantly evolving.
Background and experience
I have been editing since I became a tutor many years ago. Because a good number of my students needed help with their writing, I have been wearing an editor's hat under my tutor's hat. In fact, the bulk of my editing experience has been through tutoring. Following this, I later worked for several organizations whose sole function is to provide editing/proofreading services, which eventually led me to Proofed.
Why I love proofreading and editing
I enjoy proofreading and editing because I love to help people with their English and I am constantly reading or listening to the language. Editing and proofreading provide me with more pleasure than passive reading and listening because, when editing or proofreading, I can actively change the words, sentences and paragraphs. I can help writers improve the clarity and flow of their work. For me, editing and proofreading could be called an ideal marriage of business and pleasure because they involve the consumption and fine-tuning of English.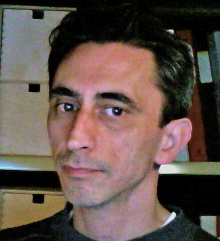 Favorite book:
My favourite book is probably In Cold Blood by Truman Capote.
Hobbies:
When I'm not proofreading or editing, I like to play one of my ukuleles chord-melody style (in which one plays the melody of a song while also playing the chords). I have to play this way because I cannot sing! I also like to spend time with my wife and our dog. And last but not least, I enjoy cooking and baking.
Editing tips:
I like to edit each piece of writing at least twice. On the first reading, I detect and correct obvious errors in grammar, mechanics, and syntax. On the second reading, I tend to change word choices, phrases, and sentence structures to enhance clarity and flow. Sometimes, if I sense that I haven't done enough with a draft or if something is bothering me and not letting me submit it to the writer, I will read it a third time and make a final set of corrections/changes.
Trusted by thousands of leading
institutions and businesses