Faithaline H
Castries, St. Lucia
"Helping you get your message across with clarity."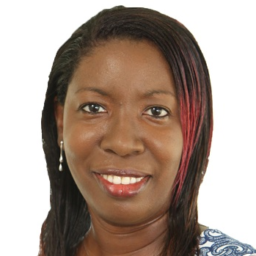 Education:
MBA Human Resource Management

Anglia Ruskin University

2012–2017

Bsc Management Studies

The University of the West Indies

1995–1998

Favorite referencing style
I like Harvard and APA referencing styles the most because they both use the author-date system, which I find is simpler.
Why I became an editor
I have a knack for paying attention to detail and a commitment to excellence. One day, I was reading a local business magazine and began to notice several typographical errors in the text. I sent an email to the managing editor, informed him about the errors, and offered my services as a proofreader. I was hired and worked with that magazine for eight years.

I have a keen interest in bringing messages across to readers with clarity. Whether it is getting my own thoughts across through my role as a nonfiction author or helping others get their messages across through my role as an English tutor or a proofreader, it is this passion that has driven many of my career decisions thus far.
Background and experience
I currently teach students who are learning English as a second language. This role, like proofreading, requires that I have a good grasp of the English language.

I worked as a proofreader for eight years with a local magazine called Business Focus. They hired me after I informed the managing editor about several typographical errors that I had found while reading the magazine.

I also write nonfiction, self-help books, and I create online courses with a positive psychology theme. These activities involve editing and proofreading so that ideas are communicated to my audiences with clarity.
Why I love proofreading and editing
Besides the satisfaction of helping someone to make their writing clearer and more concise, the perfectionist in me also enjoys the process of altering the text to make it better. I have experience with Harvard referencing, having used it in my dissertation, and I am also knowledgeable in APA, MLA, and Chicago styles.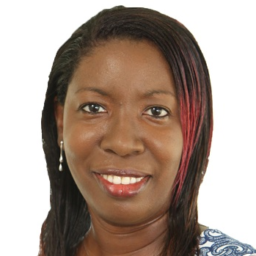 Favorite book:
My favorite book is actually a series: the Mark of the Lion series by Francine Rivers. It's a set of three Christian historical fiction novels set in first-century Rome. I love her author's voice, and the stories are touching and compelling.
Hobbies:
I am married and have two little boys who are under ten years. When I'm not proofreading, I enjoy spending time my husband and my two little bundles of joy.
Editing tips:
When I begin to proofread a document, I like to read it all the way through to get a general overview of its subject, tone, purpose, etc. But I have the most fun dissecting the document sentence by sentence, examining the grammar, punctuation, syntax, etc.
Trusted by thousands of leading
institutions and businesses