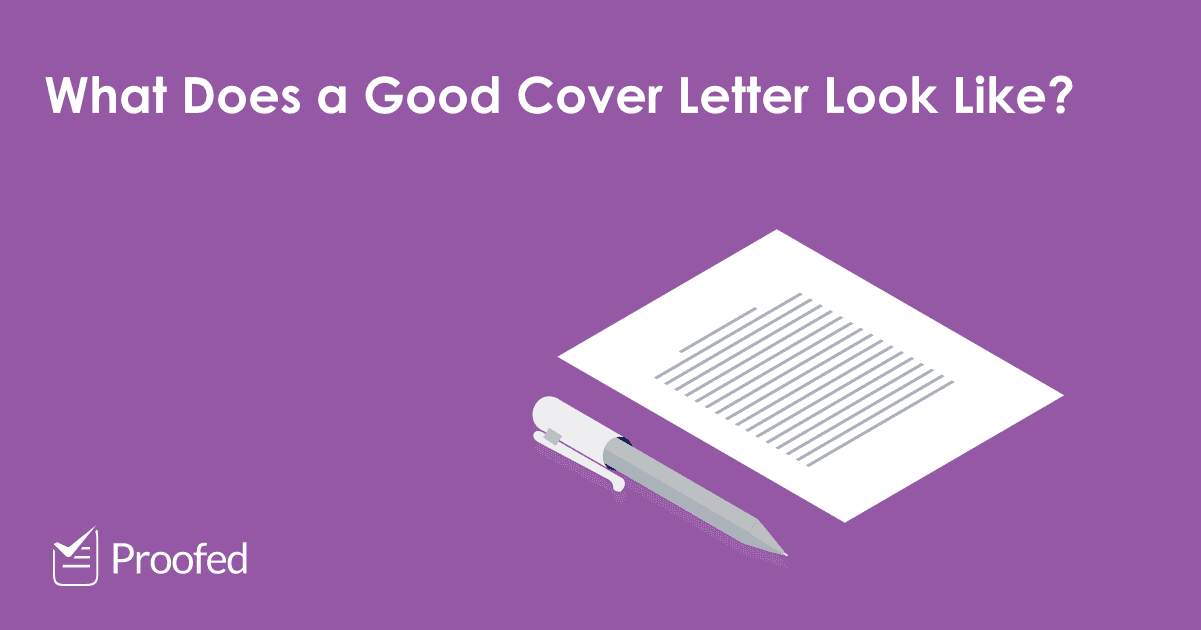 Writing Tips: An Example Cover Letter
We have previously looked at how to write a cover letter on this blog. But what should a good cover letter look like? To help you write yours, we've prepared an example! Check out the tips below for advice.
What Should a Cover Letter Include?
Before we get to our example cover letter, let's look at the key components:
Opening Paragraph – After a formal greeting (if you can't find the name of the person who will be reading it, use "Dear Hiring Manager" or another formal title), the opening paragraph should clarify why you are writing. Make sure to specify the job role and where you saw it listed.
Main Body – A few paragraphs where you outline how your skills and experience make you a strong candidate for the role. Remember to keep this concise, though, as most cover letters should be no longer than one A4 page (ideally, around 200-400 words).
Closing Paragraph – A short section in which you thank the recipient for their time and consideration, then say when you will be available and how to contact you, followed by a formal sign-off.
You can see how this works in practice with our example cover letter below.
For Example…
Dear Mrs. Sanchez,
I am interested in applying for the post of dinosaur wrangler, as advertised in the Jurassic Times on May the 13, 2019. Please find my resume attached for an overview of my work experience.
Due to my educational background, including a master's degree in paleontology earned from the University of Isla Nublar, I have a strong understanding of the challenges involved in working with dinosaurs. In addition, my MA dissertation focused on environmental management for Paleolithic habitats, which is a major component of the role.
My time at university also taught me organizational and motivational skills, which are essential for working as a dinosaur wrangler.
Find this useful?
Subscribe to our newsletter and get writing tips from our editors straight to your inbox.
Since graduating, I have had various service roles, improving my team working skills along the way. I have also volunteered at a dinosaur rehab charity, helping to care for the Microraptors (including a small flock of M. zhaoianus and M. gui), thus putting my skills into practice.
However, my goal has always been to work in the field of anachronistic animal husbandry. I have been following your organization's Balaur bondoc project closely over the past months and I would be thrilled to one day be able to work with these magnificent animals.
If you need any further information, please contact me via this email address. If chosen, I will be available to start the role immediately. I look forward to speaking with you soon. Thank you for your consideration.
Different Cover Letter Styles
The example above is a fairly traditional cover letter in form and style (if not content, as dinosaur wrangling roles are thin on the ground these days).
However, every cover letter is a little bit different. As such, you may need to adapt yours to reflect the role for which you're applying. If you are applying for a more creative role, for instance, you may want to use a less formal tone, or take a more creative approach to your resume and cover letter.
Whatever type of cover letter your write, though, make sure to have it proofread. Our expert editors will ensure it is completely error free, helping you make a good first impression on potential employers. We even offer a formatting service for that extra professional touch!
More Writing Tips?
Putting together a reference list is an important and necessary part of writing a paper,...
Trusted by thousands of leading
institutions and businesses