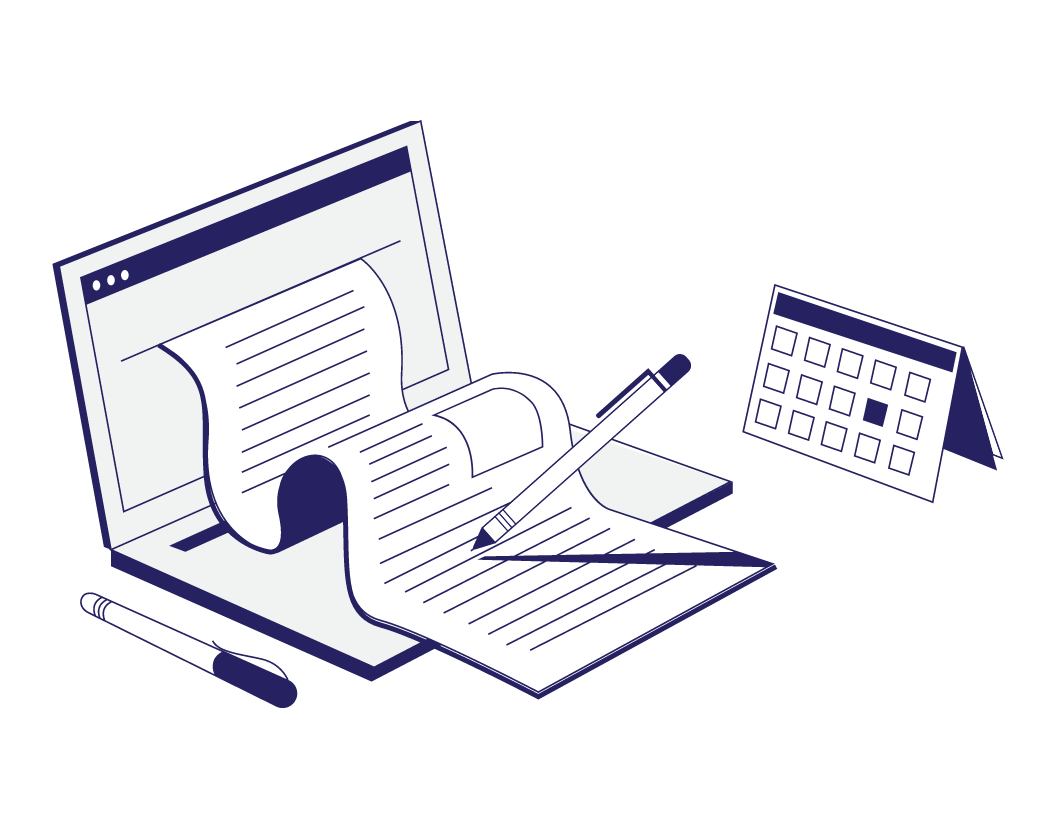 How to Write a Great Press Release
A press release is an official announcement to journalists about newsworthy events or developments at your company. Well-written press releases can create media coverage and positively impact your brand, image, and reputation.
In this guide, we'll introduce you to the essential features of a great press release:
Write an attention-grabbing headline.
Summarize the story in the first line.
Use simple, concise language.
Add insightful quotes that increase interest.
Include your company description and contact information.
Make sure your press release is error-free.
Read on to learn how to use these elements in your company's next press release.
1. Nail Your Headline
The headline is, without doubt, the most important part of a press release. Journalists usually receive more press releases than they can read. So, if your headline doesn't immediately grab their attention, they probably won't read the rest.
Your headline should tell the reader what the press release is about as briefly and interestingly as possible; ideally, it should be less than 10 words and no longer than one line
You should write it like a newspaper headline, using the present simple tense and leaving out articles (i.e., a, an, the). This shows journalists how the story might be presented as news:
Deelish Snack Co Launches First Zero Calorie Chocolate Bar
2. Give a One-Line Summary
In the first sentence, give as much information as possible about your announcement. Try to make it as easy as possible for journalists to identify the most important details. Above all, they'll want to know:
● What happened? (Or what's going to happen?)
● Where and when did it happen?
● Who was involved?
● Why is it newsworthy?
Try to mention all these points right at the beginning, with as many as possible in the first sentence:
This month, Deelish Snacks' new zero-calorie "Air" bar goes on sale in Walmart stores.
3. Keep it Brief and Avoid Jargon
The body of your press release should be about 250–350 words long, so there's no room for flowery language. You'll want to get straight to the point and tell the reader exactly what they need to know.
Stick to simple language and avoid jargon or complicated terminology. If you must use a technical term, be sure to explain it unless you're confident the recipient knows what you mean.
Find this useful?
Subscribe to our newsletter and get writing tips from our editors straight to your inbox.
Watch out for repetition and wordiness. Understandably, you might want to emphasize something by repeating it, but journalists don't like reading the same thing twice. Also, try to avoid phrases if you can replace them with a single word:
due to the fact that ✘
because ✓
Reporters like to pick out crucial information quickly; you can make their job easier by highlighting the main facts and figures with bullet points.
4. Use Interesting Quotes
Journalists love quotes because they bring the information in the press release to life. Quotes should put your announcement in context. They could be from a key figure in your company or someone who represents your customers or stakeholders.
Quotes shouldn't include detailed information—that should be in the main body of the press release. Instead, use quotes to provide a better understanding of the story or an insightful opinion about it
Make sure to include the name and position of the person you've quoted.
"Air Bar is a godsend for slimmers, who will literally be able to eat as many as they like," says Marketing Manager Paula Fastwun.
5. Provide Company and Contact Details
You should provide relevant contact information right at the beginning; make sure it's as specific as possible by giving the name and position of the person responsible, as well as their direct phone number and email address.
At the end of the document, you should include a boilerplate—a short description of your company. We suggest separating the boilerplate by putting it in a shaded box so that readers can easily see that it's not part of the message.
Briefly introduce your company, including where it's based, when it was founded, what products and services it offers, and any other relevant background information.
Traditionally, press releases include the words "for immediate release," indicating to reporters that the news is good to go. If, for some reason, you don't want the story to be immediately released, you should replace "for immediate release" with "hold for release until" followed by the appropriate date.
Finally, consider ending the body of your press release with three hashtags (i.e., ###) before the boilerplate. This is a somewhat outdated practice, but journalists find it helpful, and you'll want to do all you can to please them.
6. Proofread Your Press Release
Before sending out your press release, be sure to proofread it for grammar, punctuation, and spelling mistakes. Better still, have it proofread by a professional.
Our expert team will correct any errors in your writing and highlight anything unclear or too wordy. And because we're available around the clock, proofreading your short press release will take just 24 hours. Why not try us out for free by sending us a 500-word trial document today?
More Writing Tips?
Putting together a reference list is an important and necessary part of writing a paper,...
Trusted by thousands of leading
institutions and businesses