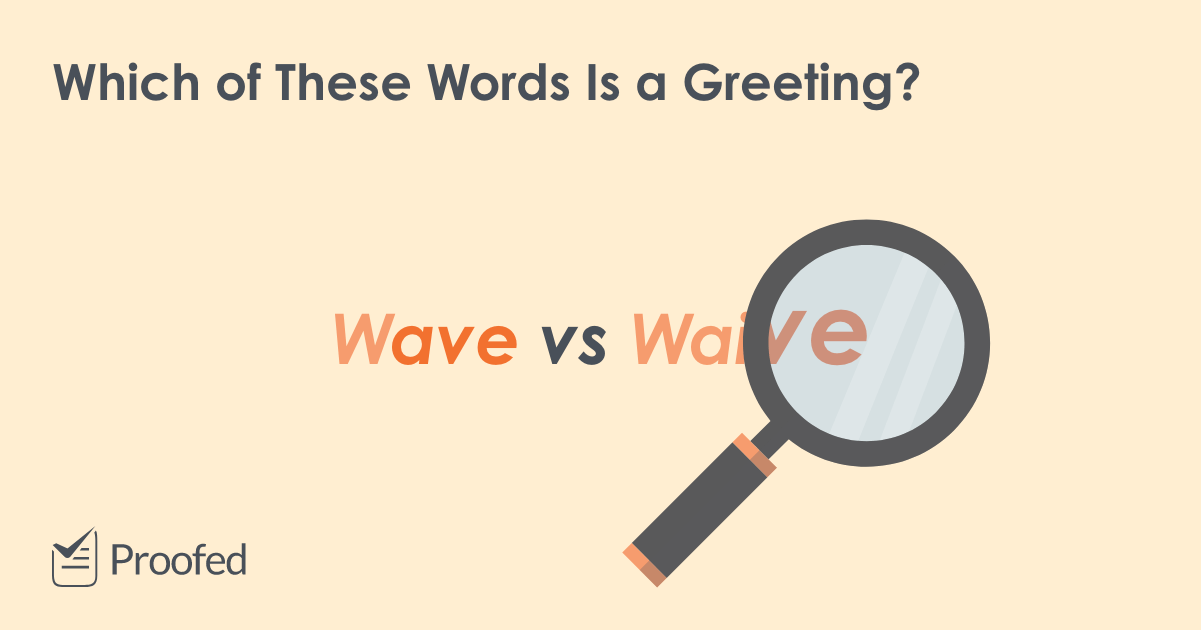 Word Choice: Wave vs. Waive
The words "wave" and "waive" sound identical. And to make matters more confusing, "wave" has several meanings in different situations. It's thus no surprise that people get these terms confused! But to make sure you avoid mix ups in your writing, check out our advice below.
Wave (Move Side to Side)
The word "wave" has several meanings as a verb and a noun. This can make it difficult to master! However, the two verb uses you'll see most often are:
Raise one's hand and move it from side to side, typically to greet someone or catch their attention (e.g., He waved to us from the train carriage)
Move from side to side (e.g., The corn waved in the breeze)
As a noun, meanwhile, "wave" can refer to:
A raised line of water, especially at sea (e.g., The waves broke on the rocks)
The action of waving one's hand (e.g., We gave her a friendly wave as she left)
An increased number of events or period of intensity (e.g., a crime wave or heat wave, or when a wave of emotion spreads through a crowd)
Slight curls in hair (e.g., Your hair has natural waves)
In academic writing, moreover, you may need the scientific definition of a wave: a pattern in which some forms of energy move, especially light, sound, and heat (e.g., Radio waves are a type of electromagnetic radiation).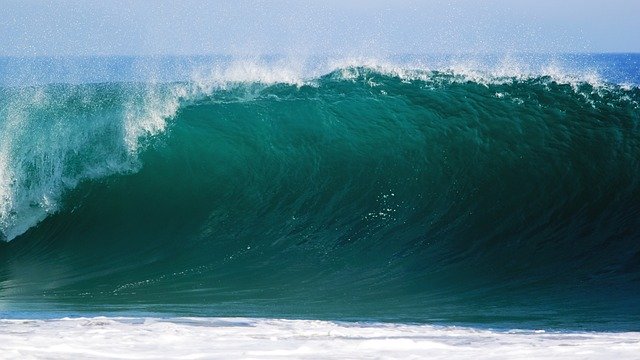 Waive (Forfeit or Remove)
"Waive" is a much simpler word! It is always a verb and means either "forfeit a right to something" or "refrain from enforcing a rule." For instance:
You cannot print his name unless he waives his right to anonymity.
Find this useful?
Subscribe to our newsletter and get writing tips from our editors straight to your inbox.
We'll waive the fee this time, but make sure not to do it again!
An agreement to waive something, moreover, is known as a waiver.
Summary: Wave or Waive?
If you struggle with these terms, remember the following:
Wave can be a noun or a verb, typically referring to an action of moving from side to side. However, it can also be a raised line of water. And in physics, a "wave" is a pattern in which sound, light, and heat spread.
Waive is a verb meaning "give up a right" or "cause not to be obeyed."
The good news is that "waive" only has one meaning: refraining from using a right or enforcing a rule. In any other case, you'll need "wave." And if you want to be extra sure your writing is error free, why not have it have it proofread?
More Writing Tips?
In today's digital age, engaging and interactive presentations are a great way to capture your...
Trusted by thousands of leading
institutions and businesses