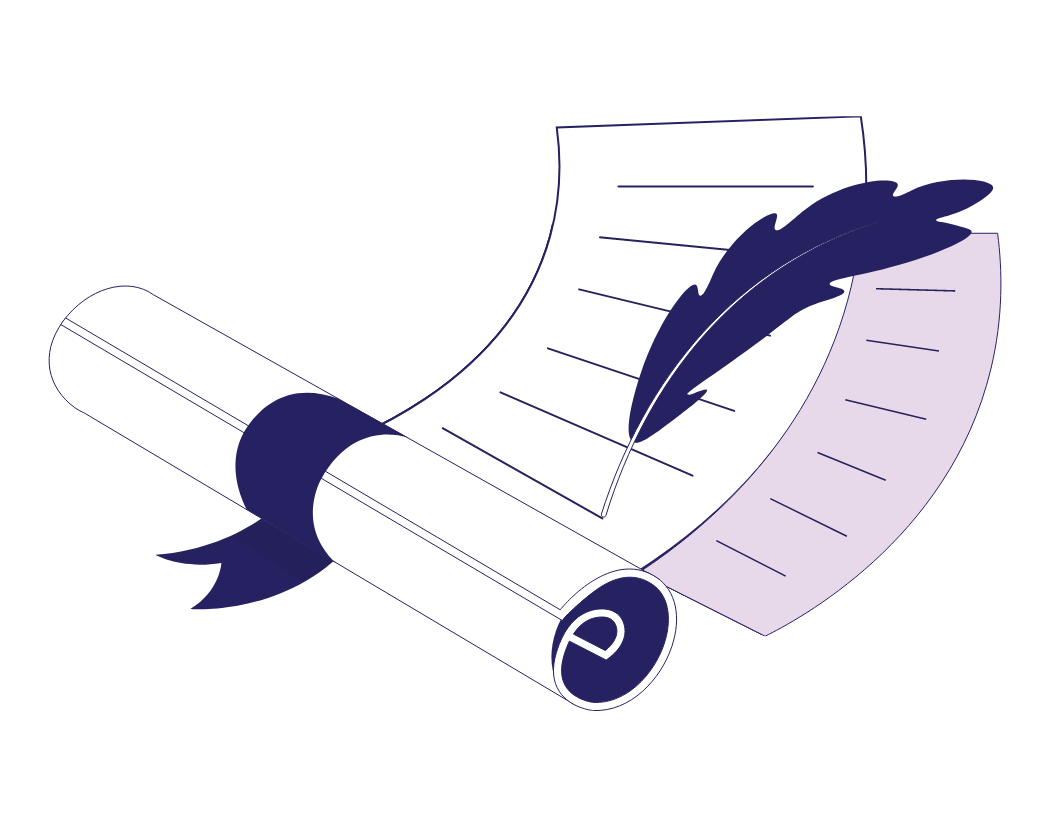 The 6 Best UK Universities for Creative Writing Degrees
A creative writing degree can unlock your potential and give you access to a world of career and writing opportunities. So if you're an avid writer looking to develop your skills, a university-level degree might be the perfect next step.
But with so many options for studying creative writing in the UK, you might be wondering where (and how) to start. Your course and university choice could impact the skills you develop, the connections you make, and the direction in which your career takes off.
That's why, in this post, we break down what a creative writing degree is, explain what you need to look out for when choosing a university, and finally, offer an overview of some of the best UK universities for creative writing degrees.
When you're done reading, we hope you'll be one step closer to starting your ideal creative writing degree.
What Is a Creative Writing Degree?
A creative writing degree is an undergraduate or postgraduate qualification in creative writing. The degree may focus on creative writing alone, or an institution may combine creative writing with related subjects, such as English language and literature, film studies, or journalism.
The purpose of a creative writing degree is to help students develop their writing skills, establish their authorial voice, and equip themselves with an understanding of different writing styles and techniques. Degree material may also cover practical concerns, such as how the publishing industry works.
Entry requirements for a creative writing course vary, but most institutions will ask for an A-level or the equivalent in English language and/or literature. Creative writing programs cover many forms of writing and can include modules in:
● Prose
● Nonfiction
● Poetry
● Scriptwriting
● Writing for an online audience
● Narrative theory
● The creative process
● Getting published
● Teaching creative writing
As they progress through the course, creative writing students will produce essays alongside a portfolio of creative work, which they will then submit for assessment.
The Benefits of a Creative Writing Degree
While you don't need a creative writing degree to publish your work, having one can provide you with unique benefits and career opportunities. Creative writing students can expect to:
● Work with published authors and literary professionals
● Develop contacts within the publishing industry
●  Experience dealing with and responding to feedback
● Encounter opportunities to publish their work and establish a reputation as a writer
● Explore the theory behind writing in depth
You will also develop transferable talents such as time management, communication skills, and self-discipline. These will help you develop your career and stand out to potential employers.
Career Opportunities for Creative Writing Graduates
Becoming an author might be the most obvious career path for creative writing graduates, but you can access plenty of other career choices with your degree. Potential careers include:
● Editorial assistant
● Copy editor
● Publisher
● Literary agent
● Copywriter
● Marketing assistant
● Journalist
● Teacher
● English or creative writing lecturer
Things to Consider When Choosing a University
When you choose a creative writing degree, you're also choosing the university where you will study. Each institution has its own benefits and approaches, so to make sure you select the right university for you, consider the following factors.
Location and Campus Culture
Some universities are campus-based; that is, lecture halls, accommodations, entertainment, and other facilities are all located in one place. Other institutions are spread across the town or city where they are based.
Each location will have its own atmosphere, so visiting for an open day will help you get a better idea of what attending that university would be like. You should also consider how far away from home you want to study and how easily you can travel between your university and your hometown.
Faculty
The faculty members of different universities will have their own specialist subjects, research interests, and writing experience. Look for a university where the faculty members specialize in areas of writing you're interested in. Doing so is especially important if you're pursuing a PhD in creative writing, as you'll need to find an appropriate PhD supervisor.
Available Resources and Facilities
While most universities are equipped with a well-stocked library, some may be more suited than others to your subject. A university library that specializes in the humanities, for example, will complement a creative writing degree well.
A university publishing press can also be a useful resource that provides work and publishing opportunities for creative writing students. University publications and magazines are good places to submit writing as well.
Professional Connections and Internships
Some universities incorporate internships into their creative writing degrees. The internships are work placements that will provide you with on-the-job skills and experience and can help you develop professional connections within the publishing industry.
The 6 Best UK Universities for Creative Writing Degrees
1. University of East Anglia
The University of East Anglia (or UEA) was the first university in the UK to offer degree-level courses in creative writing, introducing an MA in creative writing in 1970, then following suit with the first creative writing PhD in 1987.
UEA's courses combine creative writing with the study of literature or drama at an undergraduate level. Each of the university's postgraduate courses focuses on a particular form of writing, such as fiction, poetry, or creative nonfiction.
Based in Norwich, a UNESCO City of Literature, UEA is able to provide a variety of resources and opportunities for creative writing students, including:
●  The National Centre for Writing and the British Archive for Contemporary Writing
●  The UEA Publishing Project, which runs three publishing presses and publishes student writing in an annual anthology
●  The UEA Award, which helps employers recognize students' achievements
●  A variety of writing fellowships
● Year-round literary events and festivals for students and published authors, such as UEA Live and the Norwich Crime Fiction Festival
Notable UEA alumni include Nobel Prize winner Kazuo Ishiguro and Booker Prize winner Anne Enright.
2. University of Leeds
The University of Leeds is one of the UK's largest universities and belongs to the Russell Group. Leeds is a campus university, but it's close to the center of the city.
Leeds offers an interdisciplinary BA in English Literature with Creative Writing, an MA in Creative Writing or Writing for Performance and Digital Media, and research degrees within the School of English or the School of Performance and Cultural Industries.
At the undergraduate level, Leeds offers a diverse range of creative writing modules (including science fiction, crime fiction, nature writing, and travel writing). Published writers and expert researchers teach all these modules.
The university has connections with a variety of creative writing projects, institutions, and festivals, including:
● Leeds Playhouse
● Leeds Grand Theatre
●  The School of Night, a fortnightly poetry seminar
Find this useful?
Subscribe to our newsletter and get writing tips from our editors straight to your inbox.
● Brotherton Library, which features extensive archives and a collection of period printing presses
Leeds also has its own theater space, stage@leeds, and publishes the literary magazine Stand, both of which showcase students' creative work. Notable Leeds alumni include playwright Wole Syonka and poet Geoffrey Hill. The university was also home to author J.R.R. Tolkien, who was a professor in the School of English and contributed poetry to the university's newsletter.
3. University of Birmingham
Established in the West Midlands in 1900, the University of Birmingham is another campus-based Russell Group university.
Birmingham ranked first for creative writing in the Guardian University Guide 2023. The university offers a BA in English Literature and Creative Writing or in Film and Creative Writing and an MA in Creative Writing.
The university's creative writing modules and courses focus on exposing students to a broad range of writing styles and genres while offering workshops and professional skills training aimed at preparing students for the publishing industry.
The university also works closely with the local creative community to provide students with a range of opportunities, including:
●  The Cultural Intern Scheme
●  The Birmingham Project
●  Publishing opportunities with Nine Arches Press and Tindal Street Press
In addition, Birmingham runs the world-renowned Shakespeare Institute in Stratford-upon-Avon, where students can experience unique writing workshops and a residential trip featuring seminars, theater visits, and other events.
For graduating students, the university currently boasts a 90% employment rate within 15 months. Birmingham is the UK's fourth-most targeted university among the top employers of graduates.
4. University of Warwick
The University of Warwick is a slightly newer university, first offering courses in 1965. Based just outside the city of Coventry, the University of Warwick is a campus university. It is home to the Warwick Arts Centre, a purpose-built facility for cinema, theater, and the visual arts.
The Warwick Writing Program provides the creative writing courses at Warwick. Established in 1996, the project aims to inspire and develop writers internationally. Published authors, poets, and literary translators make up the staff.
Within the program, students can pursue a BA in English and Creative Writing or an MA in Writing. Students can pursue the MA as either a taught degree or a long project, with the aim of producing a long-form piece of writing.
The University of Warwick provides opportunities for students and graduates, such as:
●  The Warwick Prize for Women in Translation
●  The Sunday Times Young Writer Award
● Workshops at the Warwick Arts Centre
● Warwick Thursdays (weekly events hosted by publishing industry experts)
● The option to study abroad for one year
Warwick's alumni include novelist Sophie Mackintosh, as well as Gboyega Odubanjo and Michael Askew, winners of the Eric Gregory Award.
5. University of Reading
The University of Reading is a 100-year-old institution spread across multiple campuses. It ranks in the top 30 British universities.
Reading offers one of the most diverse and flexible ranges of undergraduate creative writing degrees in the UK. Prospective students can choose to pursue the following BAs:
● English Literature with Creative Writing
● Creative Writing and Film
● Creative Writing and Theatre
● Creative Writing and Film & Theatre
● Art and Creative Writing
An MA in Creative Writing is also available and includes modules in the publishing industry and persuasive writing to help students find careers in publishing and journalism.
Reading is home to the Archive of British Publishing and Printing and provides access to collections of rare books and manuscripts that enable students to explore the creative process of famous authors, such as Thomas Hardy. Students also have the opportunity to publish their work in The Canvas, Reading's online magazine.
6. University of Strathclyde
Based in the center of Glasgow, Scotland's largest city, the University of Strathclyde is a multi-award-winning university. And when it comes to creative writing, Strathclyde offers some unique areas of study for undergraduates, including Scottish literature and the Glasgow novel.
Strathclyde also offers postgraduate courses. As the university is Scottish, it offers a Master of Letters (MLitt) and a Master of Research (M. Res.) in place of the more common MA in creative writing. MLitt creative writing students can choose to specialize in a research area and placement of their choice or take a module from other subjects within the School of Humanities.
The University of Strathclyde offers students numerous resources, opportunities, and connections across Glasgow. These include:
●  The Aye Right! Book Festival
●  Blaze, the university's online creative writing classes
Strathclyde's alumni include authors Ali Smith and Andrew O'Hagan. Among the current faculty members are screenwriter Andrew Meehan and poet David Kinloch.
Conclusion
To recap the main points of this post:
● A creative writing degree will help you develop your writing skills, often in tandem with cultivating critical reading skills.
● Creative writing degrees offer a variety of modules and allow you to specialize in a particular form or genre.
● A creative writing degree can open many potential career paths.
● The most important things to consider when choosing a university at which to study creative writing are location, staff, resources, and professional opportunities.
● Six of the best universities for creative writing degrees in the UK are the University of East Anglia, the University of Leeds, the University of Birmingham, the University of Warwick, the University of Reading, and the University of Strathclyde.
● Many of these universities offer lectures, workshops, and seminars delivered by published authors.
Whichever university you decide to attend, make sure it's the right one for you. Look for modules you're interested in, writing forms you'd like to explore, opportunities you want to make the most of, and a university atmosphere you'll thrive in.
And if you're looking for more options, take a look at the Complete University Guide's 2023 rankings for creative writing.
FAQs
What types of degrees can I receive in creative writing?
As an undergraduate, you can earn a Bachelor of Arts (BA) degree in creative writing. As a postgraduate, you can earn a Master of Arts (MA) degree or a Doctorate in Philosophy (PhD).
If you're studying in Scotland, the types of degrees may differ slightly.
How do I know whether I have what it takes to pursue a degree in creative writing?
Before accepting you for a creative writing degree, most universities will require that you have certain A-level or equivalent grades. But academic achievements aren't everything. If you're looking to pursue a degree in creative writing, it's helpful to have:
● An avid interest in reading (and, of course, writing!)
● A portfolio to demonstrate your writing
● The ability to meet deadlines
Be prepared to work hard, but remember, the point of a creative writing degree is to help develop your writing skills and style. You don't have to be a perfect, polished writer to be a creative writing student!
Can I pursue a creative writing degree online?
Yes, many universities now offer online versions of creative writing degrees. This means you will be able to earn the same qualification by studying online as you would if you studied in person.
However, be careful to choose a properly accredited online creative writing degree.
Where can I get feedback on my university application?
A professional proofreader or editor is the best choice for getting feedback on your application.
Our team here at Proofed can help make sure your university application is clear and correct and meets the appropriate academic standards so that you can focus on preparing for university life.
We can even proofread the first 500 words for free – so why not submit a document?
More Writing Tips?
Adjectives are a fundamental part of speech that can make your writing more vivid and...
Trusted by thousands of leading
institutions and businesses