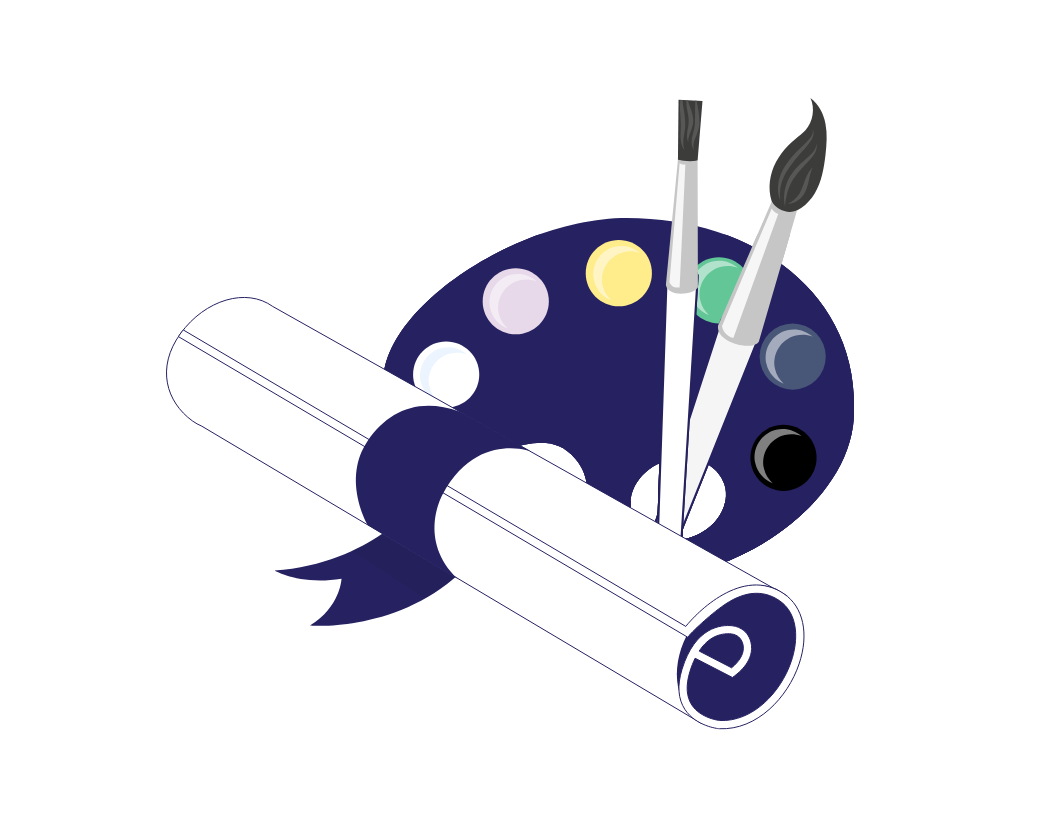 The 13 Best Colleges for Creative Writing Degrees
So, you want to pursue a creative writing degree program in the United States. Wonderful! If you are passionate about writing and you're an avid reader, a career in fiction writing would be the way to go! When it comes to choosing the right MFA (Master of Fine Arts) program – in this case, creative writing – you might be wondering which schools have the best program. What career opportunities are there after graduation? What courses will I take in the program? What's the admission process like?
A creative writing program will immerse you in your craft, help you develop writing discipline, and provide critical feedback on your writing. The program should also be highly reputable and produce top-quality writers.
You must decide whether you want to attend a public or a private college. This choice can be important because of student population size, tuition fees, and reputation. Private colleges will be considerably more expensive than public ones. Do you want to attend college in a small town or a big city? Is the school located somewhere that can provide ample writing inspiration? It's important to know that some schools provide more student opportunities in their program, yet others have stronger networking connections. This distinction can be crucial once you've graduated from the program.
This post will highlight the benefits of a creative writing degree, including career opportunities after graduation. We'll also discuss what you'll need to apply. Finally, we'll highlight our top list of creative writing schools in the United States. After you've read this post, you'll better understand the opportunities these schools provide.
What Is a Creative Writing Degree?
A creative writing degree prepares you for a career as a writer of fiction, creative nonfiction, poetry, or drama. It's also suitable for those wishing to enter the field of editing or publishing. The program immerses students in writing and provides valuable writing opportunities and feedback.
Career Opportunities After Graduation
Graduates usually find jobs as authors, copywriters, journalists, editors, columnists, or screenwriters. Additionally, graduates find opportunities to become editors for big publishing agencies, which work with some of the most famous best-selling fiction authors.
What Subjects Are Typically Covered?
You can expect to take plenty of fiction, nonfiction, and poetry workshops. Almost all programs provide compulsory introduction to fiction and poetry classes. In addition, you'll likely take courses in screenwriting, medieval literature, and traditions in fiction. Finally, some courses focus on writing prompts (a daddy for writing inspiration).
Factors to Consider in Choosing a College for a Creative Writing Degree
Although the following factors will vary from college to college, you should consider them carefully:
● Location and campus culture
● Faculty and resources available
● Alumni network and professional connections
● Internships and work opportunities (internships will provide valuable work experience)
Admission Process
You should know that many creative writing degree programs are very selective. For this reason, you'll need to prove your passion for writing and reading. First, you'll need to apply to the college of your choice. This will mean submitting an admission essay as well as the application form. Creative writing degree programs will also want a writing sample, such as a poem or a short story. However, these don't have to be works you've published.
Additionally, you'll need to submit the following to your chosen college:
● Referee information (must not be a friend or a relative)
● Official transcripts
● TOEFL or IELTS test results (if English is not your native language)
Gathering all required documentation for admission will be time-consuming, so you'll want to get started early. Ideally, you should start applying nine months before your program begins. For example, if the program starts in August, you should begin applying in November of the previous year.
The 13 Best Colleges for Creative Writing Degrees
1. Northwestern University
Established in 1851, Northwestern University is located in Evanston, Illinois (just outside Chicago). With approximately 22,000 students, it's a private institution with a six-to-one student-to-faculty ratio. Professors in the creative writing program are award-winning authors. Northwestern is known for producing successful authors such as Karen Russell and Veronica Roth. It also features a top journalism program. Students in the creative writing program can get involved with the student-run literary journal, intern at a Chicago publication, or submit an entry to the yearly writing competition of the English Department.
Additionally, students can learn from talented writers at the Annual Writers' Festival. Students can even submit their work to the school's annual writing competition. So, if gaining professional writing experience is important, Northwestern might just be what you're looking for! Plus, Chicago's iconic landmarks and lakeside beaches provide robust inspiration for writers!
"My Northwestern creative workshops, where I honed my editorial skills, were instrumental in setting me down a career path in publishing."
– Laura Biagi, Class of 2009
2. Columbia University
Located in New York City (known colloquially as the Big Apple), Columbia was established in 1754. It's the fifth-oldest American institution of higher learning. It has around 36,000 students, and people consider it one of the great elite private colleges in America. Like Northwestern, Columbia has a world-class creative writing program and a top journalism school. Great writers have attended Columbia, including J.D. Salinger and Federico Garcia Lorca. The creative writing curriculum includes rigorous writing workshops at all levels and seminars exclusively for creative writing students. In these workshops, students produce original works of writing and submit them to classmates and professors for critical analysis. To study at Columbia is to be part of a distinguished group of like-minded writers.
If that isn't enough to convince you, many consider New York City America's literary capital. It's home to major publishing houses, literary journals, picturesque parks, iconic landmarks, and talented authors from around the globe. The Big Apple has no shortage of inspiration for prospective writers!
"Before being accepted into the program, I didn't have the confidence to critique my work seriously."
– Mary Mann, Class of 2015
3. University of Iowa
If you prefer to study in a location away from the hustle and bustle of a big city, the University of Iowa might be your answer! Founded in 1847, this public institution has about 31,000 students. It's located in Iowa City, and the nearest major city is Chicago. However, studying in Iowa can provide an opportunity to go off the beaten path.
Here are some highlights of the university and Iowa City:
● Iowa City is a designated UNESCO City of Literature.
● The city's annual Book Festival attracts people from across the American Midwest.
● The MFA of the university's nonfiction writing program has been voted number one in creative nonfiction in the United States.
● Students have access to the university's literary community, which offers frequent readings, writing prizes and scholarships, and The Iowa Review, an acclaimed literary journal.
● Tennessee Williams is an alumnus of the program.
● Like Columbia, the University of Iowa strongly values the workshop method.
We recommend checking out this video for a deeper dive into the world of creative writing at Iowa.
4. Emory University
Emory, founded in 1836, is a private research university in Atlanta, Georgia. If you prefer a university in a warm climate, Atlanta is a good choice. Compared with cities in the northern states, Atlanta experiences mild winters, though you might get cold snaps and the odd snowfall. Emory has around 15,000 students and has an affiliation with the United Methodist Church.
Emory's dedicated undergraduate creative writing program draws distinguished visiting scholars and writers. Other notable program highlights include:
● Opportunities to attend intimate question-and-answer sessions with award-winning authors
● Faculty who are professional practitioners in the writing field
Find this useful?
Subscribe to our newsletter and get writing tips from our editors straight to your inbox.
● Studies in a range of genres, such as fiction, poetry, screenwriting, and playwriting
● Annual writing contests
● Writing awards and scholarships
● The opportunity to work closely with an adviser to complete an honors project
Students will also find writing opportunities outside the classroom in the Atlanta area. The city has several writing organizations and clubs, such as the Atlanta Writers Club, the Georgia Writers Association, and Village Writers Group.
5. Oberlin College
Founded in 1833, Oberlin is a small liberal arts college in Oberlin, Ohio, 31 miles south of Cleveland. It has just under 3,000 students. If you're seeking a really small school, Oberlin is worth pursuing! It's known for the robust quality of teachers and the variety of courses in the creative writing program. Two of the courses are Plot and Structure and Race and Poetic Innovation. In addition, you'll find a robust workshop culture at Oberlin. The downside is that the city lacks opportunities to pursue writing. However, great opportunities exist in other Ohio cities, such as Cleveland, Columbus, and Cincinnati. Moreover, Ohio is the home of the late American novelist Toni Morrison.
It's worth mentioning that Oberlin's creative writing program has notable alumni, such as Lena Dunham, an actress and writer.
"I feel so consistently lucky to have such dedicated professors. Everyone I've worked with in the Creative Writing Program deeply cares about their students both as writers and as people. Classes are small, so you're able to actually know and trust each other, which is important for productive workshopping."
– Fiona Warnick, Class of 2022
6. Hamilton College
Chartered as a college in 1812, Hamilton is in the upstate New York village of Clinton, between Syracuse and Albany. It has 2,000 students and 1,350 acres of campus space. Hamilton strongly believes in giving students the freedom to pursue their own interests, an ethos that explains why the college's motto is "Know Thyself."
Hamilton's creative writing program is known for its small classes and plentiful opportunities to intern and publish. Hamilton also has one of the best writing centers in the nation. Students take courses that balance literary study with poetry and prose workshops. The program emphasizes learning to write with attentiveness to form and genre. Students write a creative project that demonstrates originality and attention to language.
If you like a creative writing school that's "current with the times," Hamilton has recently renovated List Hall, which houses the program. The hall features collaborative spaces for students and a new landscaped entrance.
7. Brown University
Founded in 1764, Brown is a leading research university in Providence, Rhode Island. Brown's student-centered learning and deep sense of purpose make it distinct. In fact, many American high schoolers dream of studying at Brown! It has just under 10,000 students, and its literary arts program is one of the top MFAs in the United States. Students can choose one of three tracks: fiction, poetry, or digital/cross-disciplinary writing – a plus if your aim is fiction writing, for example! Although students must take certain classes, they can design much of their curriculum. Brown also provides financial aid to students in the program through a first-year fellowship. Additionally, students can teach undergraduate workshops during their second year. Brown is a special place for writers who envision new paths in fiction, poetry, and digital language arts.
8. Washington University in St. Louis
It might surprise you that Washington University is in St. Louis, Missouri, rather than Washington, DC. Since 1853, Washington University has dared to challenge the unknown and taken great pride in its teaching, research, and service to society. The university has a renowned creative writing program with several scholarships. The undergraduate English program also offers a concentration, which allows students to specialize in a specific writing genre: fiction, poetry, or creative nonfiction. The program even has a special concentration in publishing! Students often find internships with companies such as Atlantic Media, Business Insider, and Cincinnati Children's Hospital Medical Center.
Washington University should be on your list if you already have a specific writing genre in mind!
9. Massachusetts Institute of Technology (MIT)
You might not associate writing with an institute of technology. However, MIT has a wonderful program that features courses in digital media, science writing, and creative writing. Since its incorporation in 1861, MIT has been educating future leaders with a three-to-one student-to-faculty ratio in Cambridge, Massachusetts. Apologies if you were expecting MIT to be in Boston. However, don't let Cambridge put you off. The city is a haven for book lovers and writers from all walks of life, so you'll find plenty of writing pursuits outside of class! And when it comes to finding work after graduation, the program provides lots of guidance for navigating the tricky job market.
10. University of Michigan
If you've ever watched NCAA football, you're probably familiar with the University of Michigan. Founded in Detroit in 1817, Michigan is ranked the third-best national undergraduate public university. The university's main campus is in the small city of Ann Arbor, ranked the number one best small college town in America.
The University of Michigan has a top-notch MFA program. The undergrad creative writing sub-concentration requires students to submit applications for admittance to advanced creative writing courses. These applications provide crucial practice in building a writing portfolio and articulating an interest in creative writing. In addition, the university has two student-run literary journals: Xylem Magazine and Fortnight Literary Press. Both publish students' best works – an excellent way to get your writing noticed!
Screenwriter Jennifer Freides graduated from the program. "I learned to read fast, manage my time, think critically, organize my thoughts, and speak with clarity at U-M."
With nearly 50,000 students, the University of Michigan is a top choice for those looking for a big school with a great MFA program!
11. Johns Hopkins University
This private research university was founded in 1876 in Baltimore, Maryland, and it takes its name from nineteenth-century Maryland philanthropist Johns Hopkins. With 24,000 students, Johns Hopkins (or JHU, its more common name) ranks consistently among the most prestigious universities in the United States. Novelists John Barth and Chimamanda Ngozi Adichie graduated from here, as did the famous horror film director Wes Craven.
Although people know JHU more for its engineering program, it does have a reputable writing program. Students in the program take courses in philosophy and history in addition to classes in prose, poetry, and literature. The creative writing program has journalism, the arts, and publishing internship opportunities. Additionally, short story writers might be interested in the program's Danielle Alyse Basford Writing Prize.
Baltimore is no stranger to the literary world, as the American writer Edgar Allan Poe spent several years here. His poem The Raven is the namesake of the NFL's Baltimore Ravens. You can visit the Poe House and Museum to see the writing desk and chair where Poe created some of his famous work!
12. Colorado College
Colorado College was founded in 1874 and is in Colorado Springs, Colorado. It's a small liberal arts college with over 2,000 students. People know the college mainly for its Block Plan, which allows students to focus on one class per three-and-a-half-week block. Students will find that the creative writing track interweaves craft, imagination, and a lively literary framework. It includes a sequence of four writing workshops and mandatory attendance at the Visiting Writers Series. Attending readings at the Visiting Writers Series will deeply immerse students in the written word at Colorado College. In addition, students will find plenty of opportunities within the program, from AMC college writing contests to the student-led spoken word group, SpeakEasy. If you're an outdoorsy writer, you'll love Colorado Springs! It's surrounded by picturesque hiking opportunities, including Garden of the Gods! If you envision taking one class at a time at a small liberal arts school, you should consider Colorado College!
13. New York University
New York University (NYU) is another prestigious university in New York City. It was established in 1831 and is currently the largest private university in the United States, with more than 11,000 students. It even has campuses in Abu Dhabi and Shanghai. As mentioned, New York is the American literary epicenter. Although NYU doesn't offer a creative writing major, it's an excellent school for aspiring writers. You'll still find workshops in fiction, poetry, and creative nonfiction. Classes are small, with a maximum of 15 students, and the school has a student-edited literary journal called West 10th. The school also offers intensive summer writing programs in Florence and Paris, so students can develop their craft while living the writer's life in Italy or France. The faculty consists of award-winning poets, short story writers, and novelists, and many of them have received Pulitzer Prizes and NEA Fellowships. So, although NYU lacks a creative writing major, it has a fine reputation, small classes, and ample opportunities to develop your writing craft!
Conclusion
So, there you have our list of top creative writing schools. Let's recap key points from our post:
● Creative writing programs are pretty selective, so you should be genuinely passionate about reading and writing.
● Private schools have the best reputation and small classes. However, they can be really expensive.
● You will need to submit at least one writing sample as part of your application.
● Creative writing programs are heavy in workshop culture.
● New York City is America's literary capital.
● Most programs have literary journals where you can submit your work.
● A faculty of professional writers will be your teachers.
● Graduates often go on to become authors, editors, and copywriters. Getting into publishing is also a possibility.
Whichever school you choose, it must be the right fit for you! While one might be great for some people, it might not resonate with you. Therefore, we strongly encourage you to visit the school if possible. Even a virtual tour will suffice. We also suggest reaching out to current professors for more information. You can even reach out to current or past students through LinkedIn. Finally, take your time when researching schools. Got more questions about creative writing? We recommend this video!
Thanks for reading!
FAQs
1. How important is location when you are considering a creative writing program?
You'll want to prioritize a location with a vibrant literary scene rather than one with a warm climate. There should be plenty of opportunities to engage with writing in the community outside the classroom. There should also be various career opportunities within the community after graduation.
2. What is the cost of attending a creative writing program in the United States?
The cost will depend on whether the school is public or private. Public school tuition will be roughly $17,000 to $20,000 US. On the other hand, private schools will be considerably more expensive, especially Columbia and Hamilton. You can expect tuition to be between $50,000 and $69,000 US.
3. Where can I get feedback on my college application?
Great question! We recommend leaving this to our team of proofreading experts at Proofed! They can check for grammar and punctuation errors and ensure perfect spelling. They will also ensure that the application uses appropriate academic language. Consider submitting a 500-word document for free today!
More Writing Tips?
Understanding the role of words in language is fundamental to effective communication. Pronouns are a...
Trusted by thousands of leading
institutions and businesses