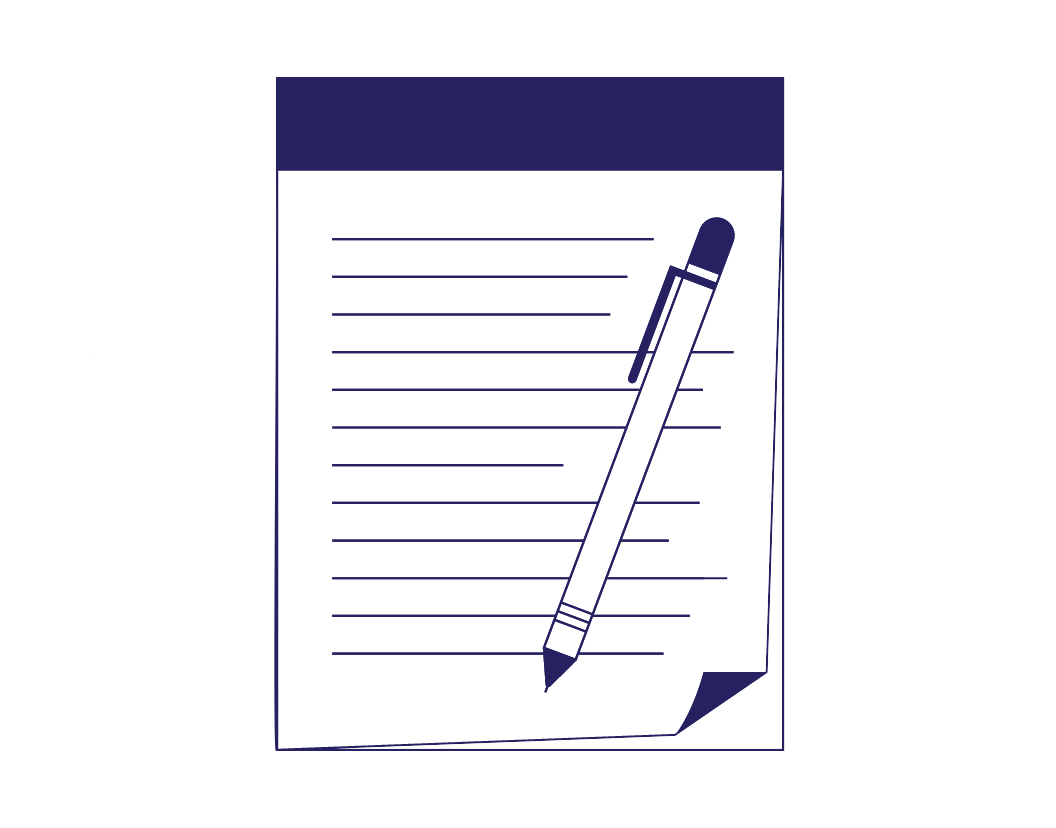 The 4 Best Memoir Publishing Services
Preserving memories to pass down to your family and future generations is always worth investing time and resources in. It can be a way for your children and grandchildren to get to know you better and learn about memories from your life that might be forgotten otherwise.
If you want to write your life story to share with your family in a physical or digital format, you have many options. In this post, you'll learn about four apps and services that will either help you jump-start your memoir-writing journey or assist you throughout the entire process.
4 Memoir Publishing Services
LifeBio
LifeBio is a healthtech/agetech company that helps people capture their life story and publish biographies using an online system and journals. Striving to improve the health and well-being of its customers, this service specifically focuses on people who suffer from loneliness, depression, or Alzheimer's disease.
You can download the LifeBio Memory app to document your life story or make an account as a family member, storyteller, volunteer, or staff member. The app has many topics and questions to choose from. Users simply tap the recording button and start answering the questions. If you like, you can even upload photos to go along with the voice recording. Family members can also request to listen to their loved one's responses. Probably the best feature of this company and app is that they are compliant with the Health Insurance Portability and Accountability Act (HIPAA), meaning that all your personal information is completely safe and confidential.
Costs
While it is free to download and record answers to the questions, there is a $149 lifetime membership fee to use all of the app's features. To get a hardcopy book with all images and recordings, fees start at $99.
If you prefer to write your life story down rather than use an app, you can also order the LifeBio Memory Journal for $19.95.
Pros of LifeBio
● It is a HIPAA-compliant app, so your information is safe and secure.
● It preserves the voice of your loved one telling the stories.
● It's easy to use.
● It's designed for people suffering from loneliness, depression, or Alzheimer's disease.
● Staff, volunteers, or family members can easily set up an account for a storyteller.
● It's backed by research.
Cons of LifeBio
● Few reviews of the app are available online.
My Stories Matter
My Stories Matter is a social media app designed "by Baby Boomers for Baby Boomers" to capture and preserve your life story. The app is set up so people can share their life story as they would in real life, making it user-friendly.
You can use the app for several purposes: to preserve memories, help a loved one remember their life, relive your greatest adventures, build your family history, celebrate a life, journal your life, or jump-start your memoir. Key features of this app include the ability to create a book, questions, and prompts to help recall memories, digital collections, tips and samples, tags to help organize your memories, and the option of adding other people so they can share their perspective of an event or memory.
In terms of privacy and security, My Stories Matter is very proud of its settings. In the app, you control who can view your memories, and you can apply this feature memory by memory. You can also create private circles of family and friends with whom to share certain memories. In turn, they can also share memories in these groups, yielding multiple views.
Costs
The app and all its features are completely free to use. No information is available on what it costs to make a book and whether the app compiles the book for you or whether users are responsible for creating their own hard copy.
Pros of My Stories Matter
● It's safe and secure.
● Baby boomers designed it for baby boomers, so it's user-friendly.
● It's free.
● Users can interact with other people and can share collective memories.
● You can download your story.
Cons of My Stories Matter
● Virtually no reviews of this app are available online.
● No clear information is available on the cost of making a book or downloading your stories.
StoryWorth
StoryWorth is a membership service you can purchase for a loved one (or yourself). With the membership, your loved one will receive a weekly email with a question for them to write about. Throughout the year-long subscription, you and whoever else you list will see your loved one's responses each week as they are written. At the end of the year, StoryWorth compiles everything the recipient has written into a hardback book that family members can pass down for generations.
Costs
StoryWorth is a relatively affordable subscription service at $99. With the subscription, you get:
● Weekly story prompts sent via email to the recipient
● One hardcover book with a black-and-white interior (including black-and-white photos)
Find this useful?
Subscribe to our newsletter and get writing tips from our editors straight to your inbox.
● Access to customer service for help with any issues
For additional books, you can expect to pay:
● $39 for each additional black-and-white copy
● $79 for color books up to 300 pages
● $99 for color books 300 to 480 pages long
Pros of StoryWorth
● You receive weekly emails with questions to inspire you to write your life story.
● You can share your responses with selected friends and family members.
● StoryWorth compiles your life story in a hardback keepsake book and ships it to you.
Cons of StoryWorth
● Online reviews suggest that StoryWorth's technology is not user-friendly for editing or for formatting the layout.
● Online reviews also suggest that the hardback book is not of high quality.
● Customer reviews describe customer service as lacking and not helpful.
Real Life Stories Publishing Services
If you are interested in having someone else write, edit, format, and print your memoir, then Real Life Stories may be for you. For those looking to have a memoir written for themselves and their family, the My Story Memoir service is what you are looking for. This service includes ten hours of interviews, professional writing, and editing services, and a finished memoir of 100 to 150 pages, including photos.
Costs
You will need to contact Real Life Stories to get a quote for their My Story Memoir service. However, it's important to note that most publishers offering these services charge thousands of dollars to produce a finished memoir.
Pros of Real Life Stories Publishing Services
● The professional writers and editors can make your memoir a beautiful keepsake.
● You can review the manuscript as it goes along to make sure your memoir is the way you want it.
Cons of Real Life Stories Publishing Services
● You must inquire about the costs.
Features to Consider Before Choosing a Service
Many options exist for you to write a personal memoir to keep for yourself, your friends, and your family. Here are some things to consider before making a final decision:
● Can I (or a loved one) easily use technology to write and preserve my life story?
● Do I want to be able to completely customize my life story online?
● If I am using technology, does it have strict and secure privacy and security settings?
● What type of final product do I want (e.g., a hardback book, recordings)?
● How much am I willing to pay?
● Do I want to write and edit my memoir or pay someone else to do it for me?
Conclusion
With everything from free apps to professional publishing services, it's possible for almost anyone to write a memoir for themselves, their family, and their friends. It's important to do your research, know your options, and consider how much time and money you are willing to invest.
No matter what route you take, preserving your life story and passing it down as a physical or digital keepsake is worth your while. Everyone has a story to tell, and lots of services and people are willing to help you accomplish that goal.
FAQs
What's the difference between a memoir and an autobiography?
An autobiography is an account of the author's entire life and is based on facts. A memoir is usually a collection of memories from the author's perspective.
Should I pay someone to edit my memoir?
While editing your own writing is a feasible option, it is always best to have someone else read your work to give feedback and catch mistakes. Proofed will proofread your first 500 words at no cost. Check out our free trial today.
More Writing Tips?
Among and between are both prepositions used to describe how objects, people, or things relate...
Trusted by thousands of leading
institutions and businesses