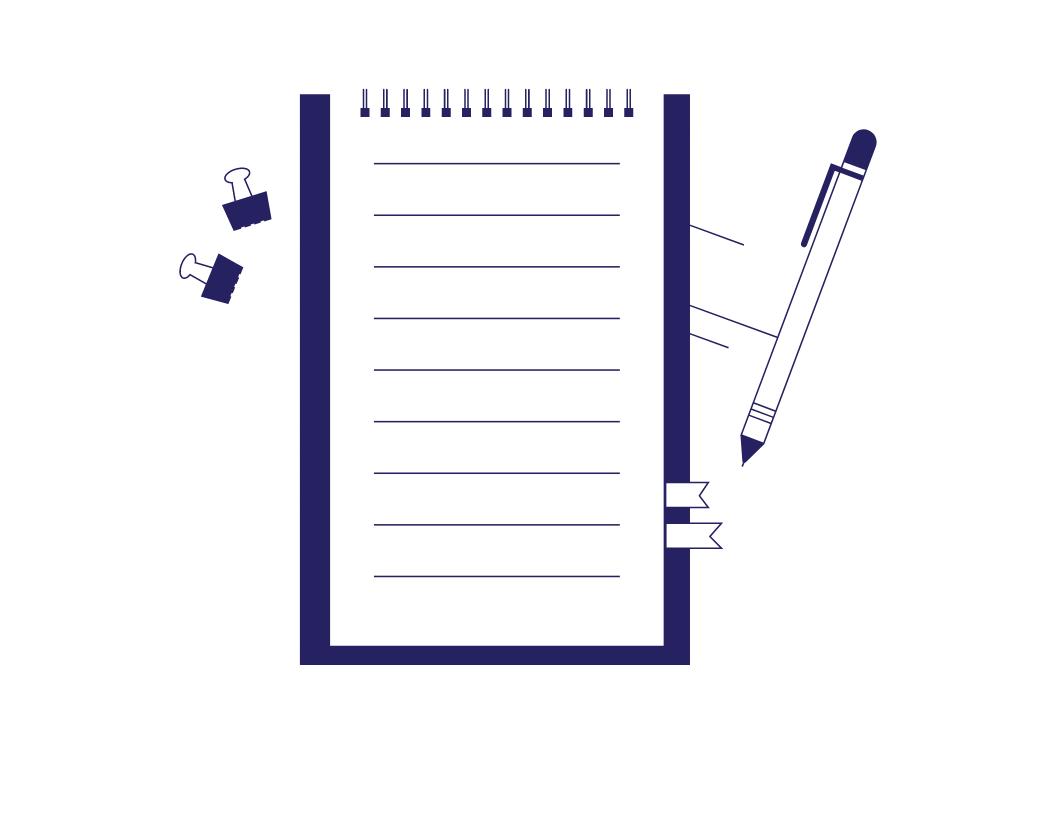 How to Write Up an Interview-Based Article
You've interviewed someone and had it transcribed. But what happens next? How do you turn a raw interview transcript into an article people will want to read? There are five key steps to writing up an interview-based article:
Review the transcript and plan what you want to include.
Decide how you're going to structure your article.
Write up the interview, editing for clarity and concision as appropriate.
Consider whether reorganizing parts of the interview will help it make sense.
Proofread your finished interview article to ensure it is error free.
For more on how to write up an interview-based article, read on below.




1. Review the Transcript
A transcript is a written, word-for-word copy of what was said in an interview. This provides the starting point for any interview-based article. Before you start writing, then, you will want to review your transcript. This will help you identify:
What to include and what to leave out when you write up the interview.
Key details or recurring themes that you want to highlight in your article.
Any details that need checking with your subject before publication.
It is a good idea to listen to the recorded interview again, too. Hearing the interviewee's voice will help you capture the tone of their responses.
2. Decide How to Structure Your Article
There are two common ways of structuring an interview-based article. One is a literal question-and-answer format, where each question is presented in turn, with the subject's answers following. For example:
What made you approach writing you latest book in this way?
I wanted to play with narrative forms and decided to experiment. To be honest, I was still prepared to scrap the whole idea and start again, though!
Alternatively, you can use a narrative form. This is where you describe what happened during the interview, using quotes to relay what the subject said, but giving extra detail about what they do, the surroundings, and even your own thoughts and feelings as the interviewer (if appropriate):
Taylor shrugs when asked about the writing style of her next, saying she "wanted to play with narrative forms and decided to experiment," though she "was still prepared to scrap the whole idea and start again" if she had to.
You can even use a hybrid of the two, framing a question-and-answer piece with narrative sections or your own thoughts at the beginning and end.
3. Edit for Clarity and Concision
When we speak, we often use more words than necessary. Sentences become garbled. We use all sorts of linguistic fillers and crutch words. Sometimes we lose confidence in what we say and trail off. And none of this makes for a great read!
As a result, most interview-based articles will be edited for clarity and concision. This might involve making changes along the following lines, for instance:
Original
So, um, I was going to start writing…when I started writing the book, I just knuckled down and worked really hard for two months, basically.
Find this useful?
Subscribe to our newsletter and get writing tips from our editors straight to your inbox.
Edited
When I started writing the book, I worked really hard for two months.
The second version is much clearer and easier to read, picking out the key parts of the original to communicate the same thought more effectively.
It's important to be careful when editing a transcript, though. You won't want to accidentally twist the subject's words or misrepresent them, so keep changes minimal where possible and make sure to preserve the meaning of the original.
If you need to rephrase something more thoroughly for clarity, moreover, you may want to check that the interviewee is okay with any changes you've made.
Always check your style guide or publisher's instructions, too, as some are quite restrictive regarding the changes you can make. AP style, for example, suggests only making very minor changes to quotations (e.g., cutting out "umms" and "aahs").
4. Consider Reorganizing Parts of the Transcript
Interviews can go in unexpected directions. The interviewee might go off on tangents. Or the same topic might come up at different points. To make sure your interview article reads smoothly, then, you might need to reorganize slightly.
For example, perhaps your subject speaks about their early years at the start of an interview, but slips in an extra childhood anecdote later on in a context where it doesn't fit. Or perhaps you are thinking of cutting part of a response but want to keep an insightful statement that would work elsewhere in the article.
In these cases, it is often fine to move things around as long as the change of context doesn't misrepresent what your subject has said. However, this is another case where you may need to get the interviewee's approval for any changes.
5. Proofread Your Interview Article
Whether you are publishing an article yourself or submitting it for publication, always proofread your finished interview to make sure it is clear and error free. You should also check you haven't changed the meaning of anything your subject said.
You could even use a proofreading service at this stage. Our expert editors are always available, so upload a trial document for free today to see how we can help.
More Writing Tips?
Among and between are both prepositions used to describe how objects, people, or things relate...
Trusted by thousands of leading
institutions and businesses