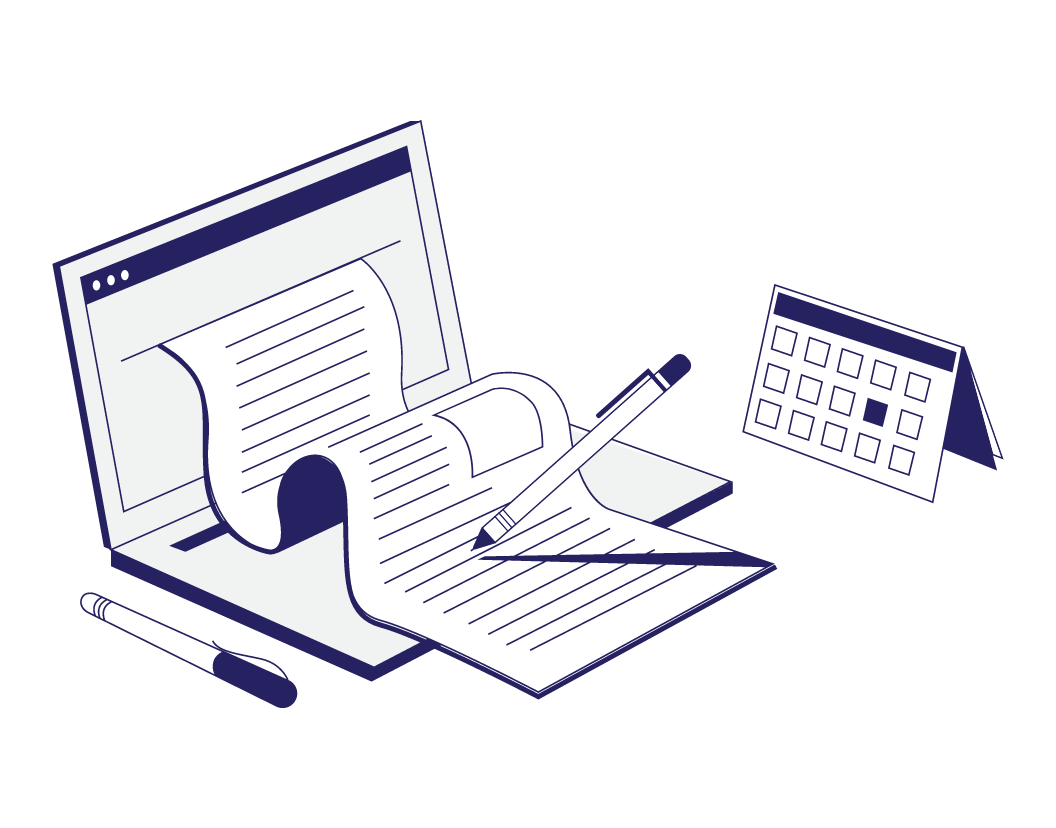 How to Write an Effective Value Statement
Unlike a mission statement, which sets out the primary purpose of a company, a value statement is more concerned with its internal culture and guiding principles. This can shape the way employees work together, attract like-minded new staff, and show potential customers what matters most to your company.
How do you create a value statement for your business, though? Key steps include:
Gather ideas by seeking input from key stakeholders at your organization.
Select core principles that best reflect your organization's values.
Think of examples of how your chosen values affect the company's actions.
Write up your value statement in clear, concise terms and seek feedback.
Think about where you will display your value statement.
We examine each of these tips for writing a value statement in more detail below.
1. Get Input from Key Stakeholders
A good value statement should be specific to your organization, reflecting the values of everyone therein, from the chairperson or owner to entry-level employees.
When brainstorming ideas, then, you should try to get input from people at every level of the company. Asking literally every employee, manager, and stakeholder at a company might not be easy, though! As such, where necessary, you may need to:
Hold a meeting with representatives from different parts of the business.
Use a questionnaire to gather input from people indirectly.
If you need to come up with a list of values for people to select from, you can also research what similar companies have used. However, you should also ask open questions so people can suggest values that aren't listed. You can then use this information to create a shortlist of values for inclusion.
2. Decide Which Values are Most Important
The brainstorming session will likely produce a long list of values. This gives you plenty to work with! But a good value statement doesn't have to be comprehensive. Rather, it should focus on the most significant values for the organization at hand.
Next, then, you will need to select between five and seven values to include in your statement. To do this, start by reviewing the responses to your research so far, then grouping similar terms together (e.g., "trustworthy" and "dependable" can be grouped with "reliable" rather than listing them as separate values).
Picking the most popular values will help you to come up with a statement that most people at your company will appreciate. However, you don't have to rely on popularity alone here! You should also think about:
Who will be reading your value statement (e.g., individual customers and other professionals) and what impression your choices will give.
Your goals for drafting a value statement and how the values selected will contribute to the success of the company and its employees.
Once you have done this, you can create a final list of values to use.
Find this useful?
Subscribe to our newsletter and get writing tips from our editors straight to your inbox.
3. Consider How Values are Expressed
So far, your value statement may not be much more than a list of terms such as "Reliability," "Passion," "Excellence," etc. And while this is a good start, people reading it will want to know how these values are expressed in practice.
For an example of this, we can look at the Kellogg Company website. Here, each value is followed by a list of what it means for the company, and how people at the company will act to embody the stated values. "Passion," for instance, is followed by more practical aspirations such as "Show pride in our brands and heritage" and "Value, promote and fiercely protect our reputation." Anyone reading this value statement will therefore instantly know what Kellogg expects of its employees.
Once you have a list of basic values, then, think about what your company and its employees do to express those values, then list a few points for each one.
4. Write Your Value Statement and Seek Feedback
Finally, it's time to write up your value statement! When doing this:
Keep it concise, looking out for and removing wordiness.
Focus on clarity, using everyday language rather than jargon.
Consider using bullet points to make your statement easy to skim read.
But the process doesn't end when you have drafted a statement. Next, it's time to seek feedback. Ideally, like the initial research, this should involve people at all levels of the company. Once you've done this, you can make amendments to the list of values (or just the phrasing of the statement) as required.
5. Pick Where to Display Your Value Statement
Finally, to maximize the impact of your statement of values, think about where and how to display it. The best place will depend on who you are writing for.
For example, if you want to use your value statement to resonate with potential customers, you can put it in a prominent place on your website. If the intention is to communicate the essence of the organization's identity to prospective employees, though, you might display it on the "Careers" page.
In addition, if you are introducing a value statement for the first time (or changing an existing statement significantly), make sure to communicate this to all relevant parties within your company. This will provide an opportunity for questions and discussion so that everybody knows how to put your values into practice.
Business Proofreading
Whether you're writing a value statement, a report or content for your website, you'll want to be sure that your business writing is error-free. Our expert proofreaders are available 24/7, and you can even try out our proofreading service for free.
More Writing Tips?
For many students and their families, autumn officially starts once school is back in session....
Trusted by thousands of leading
institutions and businesses