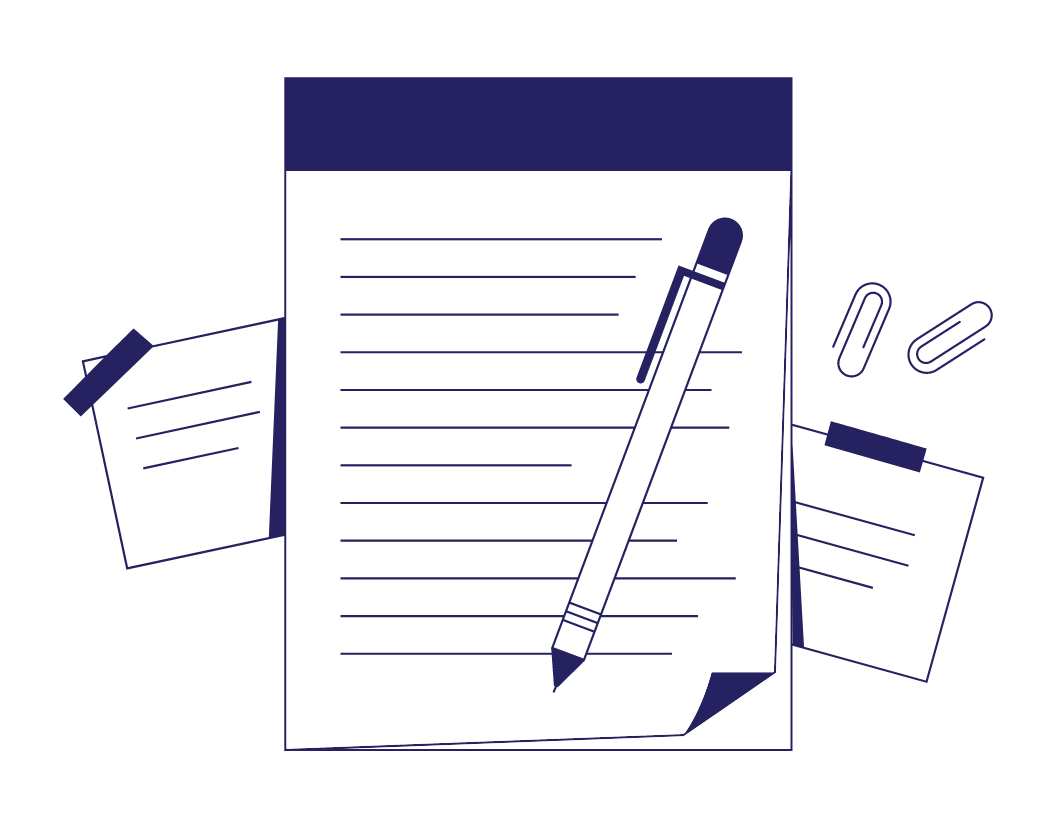 How to Make an Essay Longer
So you have an essay due the next day. You've been holed up in your dorm all day writing it, and now you've finished the conclusion. You shake your fist in celebratory fashion as you punctuate the paper's last sentence. However, your jaw drops in horror when you focus on the word count. The essay rubric states that you must write at least 1,500 words, but you've written only 1,000! How can this be? You worked so hard to do what the assignment asked you. We know the feeling, and we're sure every college student experiences it at least once.
So with time running out, you can do the following:
● Submit the essay and hope the professor doesn't notice
● Add some gibberish sentences to get close enough to the required word count
We don't recommend these options. Making an essay longer seems daunting, but it doesn't have to be. That's why we're providing this post on expanding your essay while keeping it relevant to the topic. We'll share our helpful tips, and by the end of the post, you'll know what to do next time your essay falls short of the word count.
1. Add Content to the Essay
Adding more details is a great starting point for increasing the word count. Review your essay and see whether you should have addressed additional points about the topic. Could you include a few more arguments? 
You'll likely have to review your sources to find additional claims. We understand that you might not want to do this, especially if the clock reads midnight and your class starts in nine hours. However, adding more content not only increases the word count; it also makes your essay more credible.
If you need to add content, make sure it's relevant to the topic. Consider the following example:
Giles (2011) claims that "too much screen time prevents people from enjoying the present moment and harms relationships" (pg. 66). Dr. Giles is an award-winning professor who teaches anthropology classes at the University of Arizona.
Personal details about the source's author are irrelevant. Submitting such details will only earn you the wrath of your professor's red ink. Let's try an alternative:
Giles (2011) claims that "too much screen time prevents people from enjoying the present moment and harms relationships" (pg. 66). Smartphones and tablets stop people from enjoying things that really matter, such as spending time with friends and family.
Expanding on the citation with personal insight about screen time adds punch while keeping the discussion relevant. Additional details must move your essay forward the way dialogue and narrative do for a work of fiction.
2. Add Transitional Sentences and Phrases
Your essay might be short of words because it lacks transitional phrases, so you should add some to the mix. In fact, every academic paper should include a healthy blend of transitional sentences and transitional words/phrases. Not sure what we mean by that? You know words and phrases such as however, moreover, and in addition. 
As with details, transitional phrases help to move the essay forward, so make sure to use them correctly. Let's take an example from an essay about the late Serbian president Slobodan Milosevic:
Slobodan Milosevic was considered a ruthless tyrant and a genocidal maniac. For example, he ruled Serbia and Yugoslavia with an iron fist. Additionally, he contributed to "the ethnic cleansing of Bosnians and Albanians" (Savic, 2005, pg. 8). Consequently, Serbia's foreign relations deteriorated, isolating it from the rest of the world. Moreover, Milosevic earned the nickname "the Butcher of the Balkans" (Rouse, 2007, p. 55).
As you can see, the writer uses transitional phrases correctly, adding value and words to the essay. When you use them correctly, transitional sentences and phrases improve the flow of your writing, enhancing readability. Professors expect coherent essays that flow smoothly, so transitional sentences and phrases are mandatory, regardless of word count. 
That being said, it can be easy to overuse linking words, particularly if you're a non-native writer. Check out this interesting article from Fabio Cerpeloni, who argues that linking words can impact the readability of your text. 
3. Spell Out Words and Numbers
If you have contractions in your essay, such as can't, won't, and couldn't, write them out in full. You shouldn't use contractions at all in academic writing because they're considered informal. Although using full versions of words seems to be a miniscule measure, doing so can go a long way to increasing your word count. And as a rule, you can also spell out numbers one through eleven. Again, doing this will help expand your essay.
Find this useful?
Subscribe to our newsletter and get writing tips from our editors straight to your inbox.
To save time switching out your contractions, make sure you're familiar with Microsoft Word's find and replace tool.  
4. Add More Examples
Using at least two examples, you should aim to support every argument you present. If you have only one example for an argument, add a couple more. Provide citations to support your claims; otherwise, your professor will question your knowledge. As with details, examples will strengthen your essay. It's a win–win situation!
If the essay has enough citations but still needs more words, you could try paraphrasing claims from sources. Just be sure to paraphrase effectively. You wouldn't want to fall into the trap of plagiarism!
5. Review the Introduction and Conclusion
Now that you've written the essay, go back to the introduction and the conclusion. You might be able to expand on them and provide extra details. Remember that the introduction serves as a lead-in to the essay. In other words, it captures your readers' attention and makes them want to keep reading. If your introduction appears weak, add details that will engage the reader properly.
And for the conclusion, provide a takeaway for the reader and offer a call to action. For example, what are the most important things to remember about your essay? The conclusion may lack punch, so add some details to improve it.
6. Expand Your Research on the Topic
The amount of research you've done could affect the word count. One way to check this is by reviewing your reference list. It should have at least five sources, so if yours has fewer, you need to do more research. Again, it's not something you'd like to do in the middle of the night; however, sacrifices must be made if your essay needs more research. We guarantee your professor will notice if you haven't done enough research. Here's an extra tip: adding details will be much easier if you're fully knowledgeable about the topic. Trust us on this!
Conclusion
While making an essay longer may seem daunting, doing so is easier if you've adequately researched the topic. The essay likely needs more ideas or examples, so go ahead and add them. Additional details will lend value, improve flow, and make your essay more credible. The most important thing to remember is that any details you add must be relevant. Simply adding fluff will weaken your essay and cost you marks. So never submit an essay with a low word count; your professor will notice! And after all, expanding on an essay is part of mastering essay writing skills.
We recommend not waiting until the last minute to check that your essay meets the required word count. Adding details or doing additional research the night before will only spell trouble. We understand the difficulty of making time when multiple papers are due in the same week. However, college life will test your time management skills like nothing else! Use your time wisely!
FAQs

1.  Why do essays fall short of the required word count?
This is often due to a lack of details and transitional sentences. Review your essay to see whether it's missing important examples that can strengthen your claims.
2. Can I simply add "fluff" to increase the word count?
Anything you add to the essay must be relevant and must add value. Your professor is no fool, after all!
3. I hear proofreading is essential before submitting my essay. Can anyone help me with this?
We suggest our proofreading experts at Proofed! They can check your writing for grammar and punctuation errors and ensure perfect spelling and concision. Consider submitting a 500-word document for free today!
More Writing Tips?
Understanding the role of words in language is fundamental to effective communication. Pronouns are a...
Trusted by thousands of leading
institutions and businesses