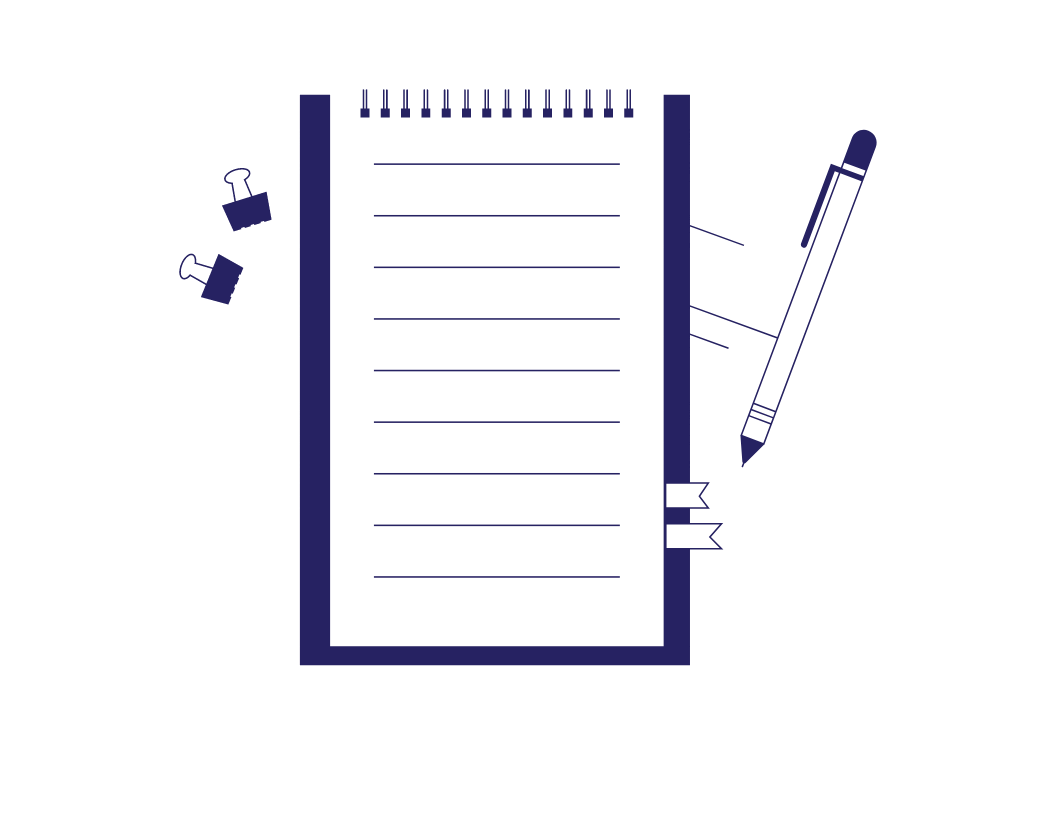 How to Determine a Piece of Writing's Tone
Whether you're analyzing a text for school or working on your own writing, being able to identify tone is an essential skill.
In this post, we give you some tips on how to determine the tone of any piece of writing.
What Is Tone?
"Tone" can be hard to understand. But in the context of writing, it can be summarized as the way an author expresses information to evoke a certain emotional response to the subject matter.
We normally use adjectives to describe a tone. And there are as many tones as emotions, which means the options are almost endless!
However, there are a few types of tones that appear often in writing, including:
Formal

It has come to my attention that a horse has escaped the stable. Please advise on the correct course of action.
Informal

Did you hear that a horse got out of the stable? I have no clue what to do about it.
Informative

At 10am this morning, a 3-year-old prize stallion was reported missing from a local stable. Equestrians and veterinarians are being consulted on the issue.
Suspenseful

My heart stopped when I saw the news. I couldn't believe it. Who would have thought such a thing would ever happen in our small town? A horse… escaping the stable.
Lighthearted or Humorous

Forget about letting the cat out of the bag – looks like someone let the horse out of the stable!
Dismissive

What sort of idiot lets their horse escape from a stable?
Persuasive

Runaway horses are a hazard to our health, our children, and our livelihoods. Here at Stable Condition, we guarantee your new stable will be escapee-free.
Tone can be set in many ways, such as through word choice, syntax, point of view, and a lot of other subtle and abstract ways. For a more in-depth look at different types of tones, see our blog post on the subject.
To help you determine tone in writing, we'll examine some of these tools in detail.
1. Understand the Context
A piece of writing's tone will be heavily influenced by the circumstances under which it is written. These include its form or genre, its intended audience, and where it's published.
For example, if you were writing or analyzing an article for a scientific journal, you'd expect the tone to be formal, technical, and matter-of-fact.
If you were writing or analyzing a short story in an anthology for children, on the other hand, the tone would probably be more informal, lighthearted, and optimistic.
To help determine tone, ask yourself these questions about a piece of writing:
● Where will it be published?
● Who's the intended audience?
● What genre or subject matter does it cover?
You can then use the answers to these questions to get an idea of what tone the piece should use.
2. Pay Attention to Vocabulary
Word choice is one of the most crucial elements of establishing tone.
Two sentences with the same basic meaning can have different tone depending on the words the author uses.
Take the examples below:
The gentleman adjusted the collar of his double-breasted wool coat with a jaunty
flick of his wrist and cheerfully strolled into the room.
The stranger adjusted the collar of his trench coat with a cunning flick of his wrist and coolly sauntered into the room.
Though both sentences describe the same thing (a man adjusting his collar before walking into a room), the choice of nouns, adjectives, and adverbs drastically changes how we interpret what's happening.
When analyzing a text or writing your own piece, you should think about certain words' connotations and the emotions they inspire. Are they positive, negative, or neutral? If you swapped a word for one with a similar meaning but a different tone, how would your understanding of the sentence change?
You should also consider the effects of:
Find this useful?
Subscribe to our newsletter and get writing tips from our editors straight to your inbox.
● Long, complex words (e.g., "Machiavellian") vs. short, simple words (e.g., "evil")
● Multiple adjectives and adverbs (e.g., "the beautiful, resplendent scarlet macaw") vs. few describing words (e.g., "the parrot")
● Technical jargon (e.g., "parallel processing")
● Slang, colloquialisms, and idioms (e.g., "Slang drives me up the wall")
3. Consider Punctuation
Authors can also use punctuation to achieve a certain tone.
Here's how common punctuation can influence a piece of writing's tone:
● Exclamation marks indicate excitement, surprise, or other strong emotions. Using exclamation marks can imply a more informal and lighthearted tone, though they can also be used to show passion and persuade the reader of something. Writing that lacks exclamation marks establishes a formal tone but can come across as cold or dismissive.
That new restaurant down the street finally opened!

We've got the best seafood in your area! Act fast to book a table!

We'll attend the new restaurant tonight. My colleagues insisted.
● Question marks invite the opinion of the reader into the writing, whether the question asked is rhetorical or not. They can imply a considerate and communicative tone, but they can also indicate confusion, ignorance, or conflict.
Whether aliens exist or not remains a mystery. Do you believe they're out there?

She awoke feeling strangely lost. What had she dreamt about?
● Periods, commas, and other pauses control the speed at which text is read. Adding more periods can slow a piece of writing down or break it into smaller parts, which can work to build a straightforward, reserved, or sharp tone. Adding more commas extends the length and complexity of sentences, which can create a passionate and suspenseful tone, or even one that seems avoidant.
And it was on that dreary winter morning that I, despite all my protests, all my self-control, all the willpower that has ever been at my disposure, at my weakest moment, did at last give in to temptation; I ate the donut.
4. Check Grammar Usage
Using grammar to indicate tone can be more subtle.
For example, an author may choose to use different pronouns to write from a particular grammatical point of view:
● First person singular provides information from one perspective, so while it can establish an authoritative or personal tone, it can also imply a limited view of the world.
I have studied the behavioral patterns of grasshoppers for three decades.

I watched my first film at the age of 32.
● First person plural usually indicates an inclusive tone, but in some contexts, it can build a tone that's condescending or even unsettling.
We all know what it feels like to be lonely.

Are you one of us or not?
● Second person is rare in writing but can create a persuasive, accusatory, or conspiratorial tone.
You know exactly what this is about, don't you?
● Third person is most often used to tell a story or describe something, so it can establish an informative and objective tone. At the same time, it can create a tone that's more detached from the subject matter.
During his lifetime, the artist Louis Wain was best known for his paintings of cats. After his death, it was his history of mental illness that became the subject of debate.
And while there are grammatical rules that writers are usually expected to follow, how closely an author follows these rules can also indicate tone.
For example, a more conversational piece might be more flexible about not ending sentences with a preposition than something intended to be formal and professional:
Please watch the video I introduce my new book in.

Please watch the video in which I introduce my new book.
Expert Proofreading
Whether you're a student, author, or professional, our team of expert proofreaders can help you create a clear and consistent tone in your writing.
Submit a free trial document to see how we can help your work achieve its potential.
More Writing Tips?
When it comes to written content, perfection is the goal. Whether it's a crucial business...
Trusted by thousands of leading
institutions and businesses