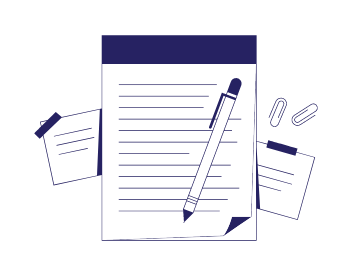 How to Cite a Standard in IEEE Referencing
Technical standards are vital for establishing industry norms. If you are writing about a technical subject, then, you may need to cite one in your work. But how do you reference a standard in IEEE referencing? This post will explain the basics.
Citing a Standard in IEEE Referencing
To cite a standard in IEEE referencing, you should use bracketed numbers in the text. These numbers match the order that sources appear in your reference list at the end of the document. For example:
This code standard is used in civil engineering projects [3].
Here, the "3" in brackets shows that we're citing the third source in the reference list. If we needed to cite it again, we would simply use the same number.
For more information on citing sources in IEEE, see this post.
Standards in an IEEE Reference List
In IEEE style, you provide publication details for all cited sources in a reference list at the end of your work. For a technical standard, the basic format is:
[#] Title of Standard, standard number, corporate author, location, date.
If the corporate author (the issuing organization) and location information isn't relevant to the standard you are referencing, leave these details out.
Find this useful?
Subscribe to our newsletter and get writing tips from our editors straight to your inbox.
For instance, a reference for a standard could look like this:
[3] Code of Practice for Ground Investigations, BS5930, British Standards Institution, London, 2015.
If you accessed the standard online, though, you should also include "[Online]" and the relevant URL at the end of the reference. For instance:
[4] Quality Management Systems – Requirements, AS/NZS ISO 9001:2016, Standards Australia, NSW, 2016. [Online]. Available: https://www.standards.govt.nz/search-and-buy-standards/standards-information/quality-management-systems/
As shown in the examples above, you should also include a small hanging indent for each line after the first in each reference list entry.
Expert IEEE Proofreading
Make sure all of your writing is error free by getting it proofread. We have referencing experts on hand, so why not take advantage of our free trial today!
More Writing Tips?
If you're a writer, then you know the hard work and research it takes to...
Trusted by thousands of leading
institutions and businesses