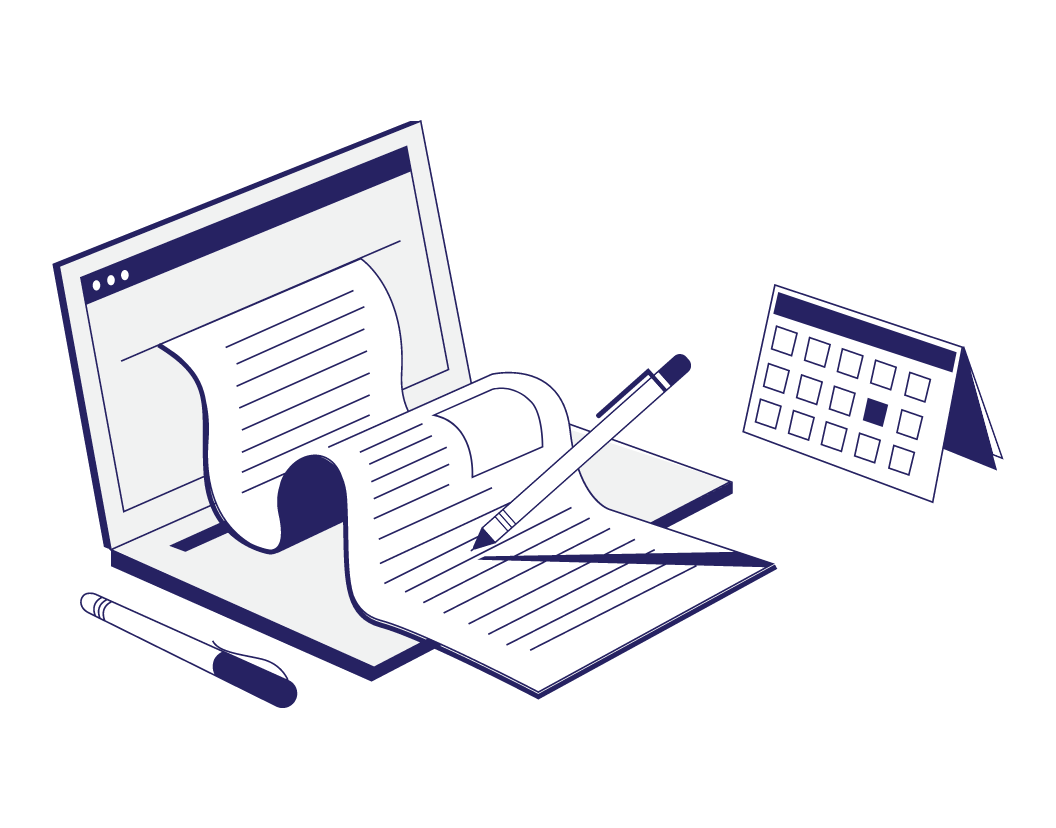 A Guide to Indenting Paragraphs
Indentation refers to the gap between the left-hand margin and the beginning of text on the page or screen. Like font choice and line spacing, indentation might seem like a trivial formatting decision, but using indentation effectively makes your writing more professional-looking and easier to read.
In this guide, we'll summarize the rules for indentation given by three of the most common style guides. Then we'll explain the simplest way to apply paragraph indentation in Microsoft Word. First though, what are the different types of indentation?
Indentation Options
Microsoft Word offers three choices of indentation style:
● Standard: Each line of text is indented by a specified amount. This type of indentation is useful for block quotes and other sections of text that you want to set apart.
● First line: Indentation is applied to the first line of each paragraph. This provides a visual clue to readers that you're shifting focus or introducing a new idea.
● Hanging: An indent is applied to the second and subsequent lines of each paragraph. Hanging indentation is most often used in works cited lists and bibliographies, as it enables readers to easily scan the list of authors.
Indentation in APA Style
In APA, you should indent the first line of each paragraph by 0.5" (1.27 cm). This rule also applies to the abstract, except for the first line, which should be left aligned.
Standard indentation of 0.5" is applied to block quotations, and if the quote runs to more than one paragraph, you must indent the first line of the second and subsequent paragraphs by a further 0.5".
The entries in an APA reference list should have a hanging indent of 0.5".
Indentation in MLA Style
The guidelines for MLA are very similar to those of APA with a slight difference in the formatting of block quotes. In MLA, the first line of the second and subsequent paragraphs of block quotes should be indented by only 0.25". Moreover, if the beginning of the first paragraph of the block quote begins a paragraph in the source text, it too should be indented by 0.25".
Find this useful?
Subscribe to our newsletter and get writing tips from our editors straight to your inbox.
Indentation in Associated Press Style
The Associated Press Stylebook says that you should not use indentation to indicate the start of a new paragraph. Instead, you should hit the Enter key twice at the end of a paragraph (like we do in our blog posts). Block quotes should have standard indentation of 0.5".
How to Apply Indentation in MS Word
One quick way to indent text is to hit the Tab key when the cursor is at the beginning of a line. This will indent the line by 0.5". Pressing Tab again will increase the indent by a further 0.5" and so on. However, if you want to apply a consistent indentation style throughout a section or an entire document, it's more efficient to use the options in the Paragraph section of the Home tab.
To automatically apply indentation to the first line of every paragraph, select Paragraph Options on the Home tab, then choose First line from the list of special indentations. Finally, enter the size of indentation you require in centimeters (e.g., 1.27).
Hanging indentations work in much the same way. You simply choose Hanging instead of First line.
For block quotes, you can use the Increase Indent button, which appears on the Home and Layout tabs. Each time you press it, the indent increases by 0.5". You can then reduce or remove the indent with the Decrease Indent button.
Alternatively, you could create a custom style for block quotes using the Styles feature. To do this, follow these steps:
Select the relevant text and apply indentation either with the Increase Indent button or by entering the required size in Paragraph Options.
With the text still selected, click on the Styles Pane and select New Style.
A Create New Style from Formatting box should appear. Enter a name for your newly created style (e.g., Block quote).
You will then be able to choose the same style and easily apply it to all of the block quotes in your document.
Flawless Formatting
We hope you now feel confident about when and how to apply indentation in your writing. When you upload a document to us for proofreading, you can add full formatting as an extra option. Or, if your writing has already been checked for errors, we offer a formatting-only service—contact us today for a quote.
More Writing Tips?
Is Superman doing good? Or is he doing well? The answer: it depends on what...
Trusted by thousands of leading
institutions and businesses