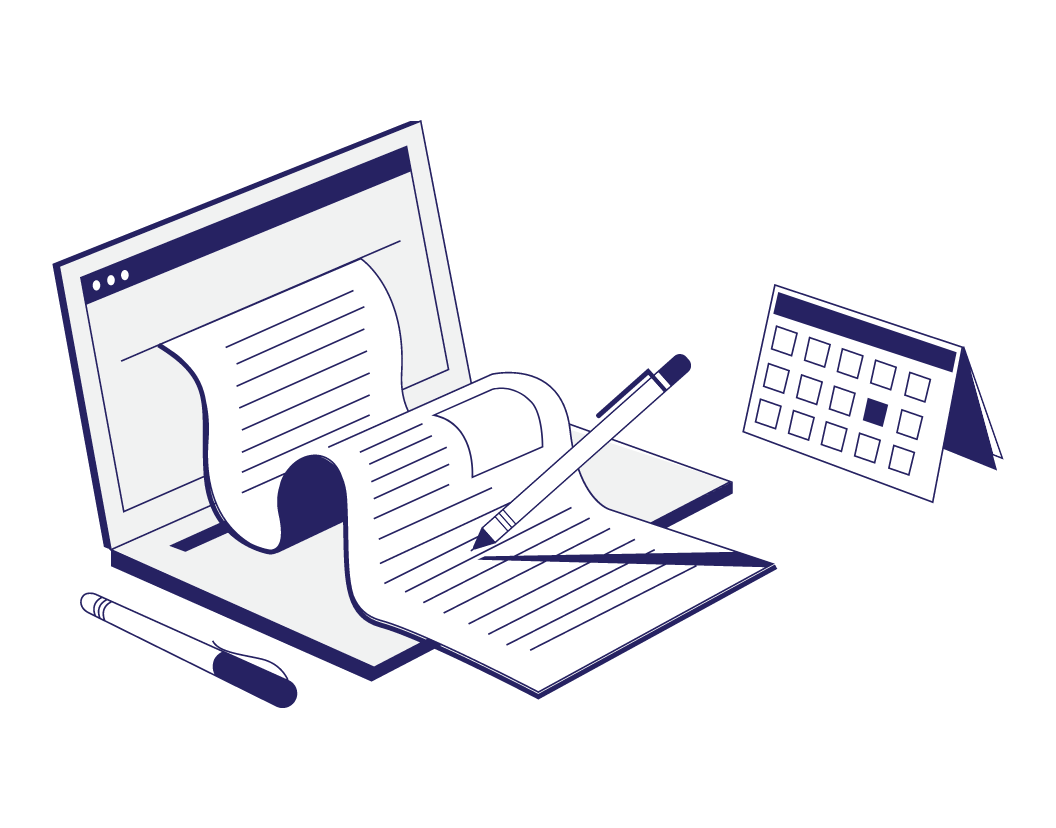 5 Tips for Writing a Backgrounder
A backgrounder, also known as a "fact sheet," is a brief document that provides detailed information about your business. It's usually distributed to journalists to accompany a press release or as part of a broader media kit.
In this post, we'll discuss five tips for writing a good backgrounder:
Follow an outline so that your backgrounder is clearly structured.
Tailor your backgrounder to fit the situation at hand.
Use a formal, professional tone.
Give specific details, not just a general outline.
Proofread your backgrounder before sending it out.
To learn how to apply these tips, read on below.

1. Structure Your Backgrounder
Common elements of a company backgrounder include:
Introduction – A paragraph summarizing what the business does.
Company history – A section about when, how, and why the company was founded. This might include information on the company's founder and other notable figures in its history, if applicable.
Mission statement – A section on the company's goals and values.
Awards and achievements – A list of any awards the company has received, milestones achieved, and notable quotations or mentions in the press.
Give each section a relevant subheading (e.g., "Company History," "Moving Forward"). Journalists can then skim-read the document for the information they need.
This basic structure will work for a generic backgrounder for use in a media kit or as a template for individual documents. However, a really good backgrounder will be tailored to the situation at hand. We'll look at how to do this next.
2. Tailor Your Backgrounder
While most backgrounders will include the elements listed above, a good company backgrounder will also be tailored for its intended purpose.
This is most common when writing a backgrounder to accompany a press release. For instance, imagine you work for a sportswear company. A generic backgrounder would likely cover the company history in broad terms, mentioning various product lines related to various sports. For example:
Athletic Co. is a sporting goods company founded in Boston in 1928. They started selling training gear, from running shoes to skiing goggles, to Bostonians, quicky gaining a reputation for quality products and unbeatable service.
But if you were preparing a press release about a new line of swimming goggles, this broad scope wouldn't be helpful. Instead, you'd want to focus on the details that are most relevant to the product you're trying to sell. For example:
Athletic Co. is a sporting goods company founded in Boston in 1928. From the very beginning, they have sold only the best swimwear, gaining a reputation for quality and reliability among leisure swimmers and serious athletes alike.
Find this useful?
Subscribe to our newsletter and get writing tips from our editors straight to your inbox.
This is only a paragraph, of course. But the key point to remember is that a backgrounder should provide a journalist with what they need to know to produce a news article. And by tailoring each section of your backgrounder to the situation at hand, you can be confident the news article produced will meet your needs.
You may also want to target your backgrounders to particular media outlets by reviewing the type of content they publish and adapting your approach accordingly.
3. Use a Professional Tone
Typically, a company backgrounder will use a professional tone. This may mean:
Writing in third person and using impersonal language.
Avoiding unnecessary jargon and slang terms.
Writing clear and concisely, using the active voice where possible.
Aiming to sound authoritative and focusing on factual statements.
Providing sources where relevant.
You should also make sure to follow your company's in-house style guide. If you don't have an in-house style guide, consider using AP style instead. This is a professional writing style used by both press organizations and corporate writers, making it perfect for a company backgrounder.
4. Be Specific
The point of a backgrounder is to provide a journalist with the key points they need to write a story, so don't skimp on the details.
When writing about your company's history, for example, give the exact date your business was founded. When discussing achievements, goals, and milestones, use precise figures and statistics with properly cited sources.
And rather than a statement that your business has won "multiple awards," provide a list with specific award names and years.
As we mentioned above, though, stick to relevant details.
5. Have Your Backgrounder Proofread
To make a strong first impression and help the recipients of your backgrounder write up a story, you'll want your writing to be clear, concise, and correct. This means it's crucial to have your backgrounder proofread before sending it to the press.
Our team of expert business editors can help you with this, though! Submit a free trial document today and see where it takes you.
More Writing Tips?
Understanding the role of words in language is fundamental to effective communication. Pronouns are a...
Trusted by thousands of leading
institutions and businesses