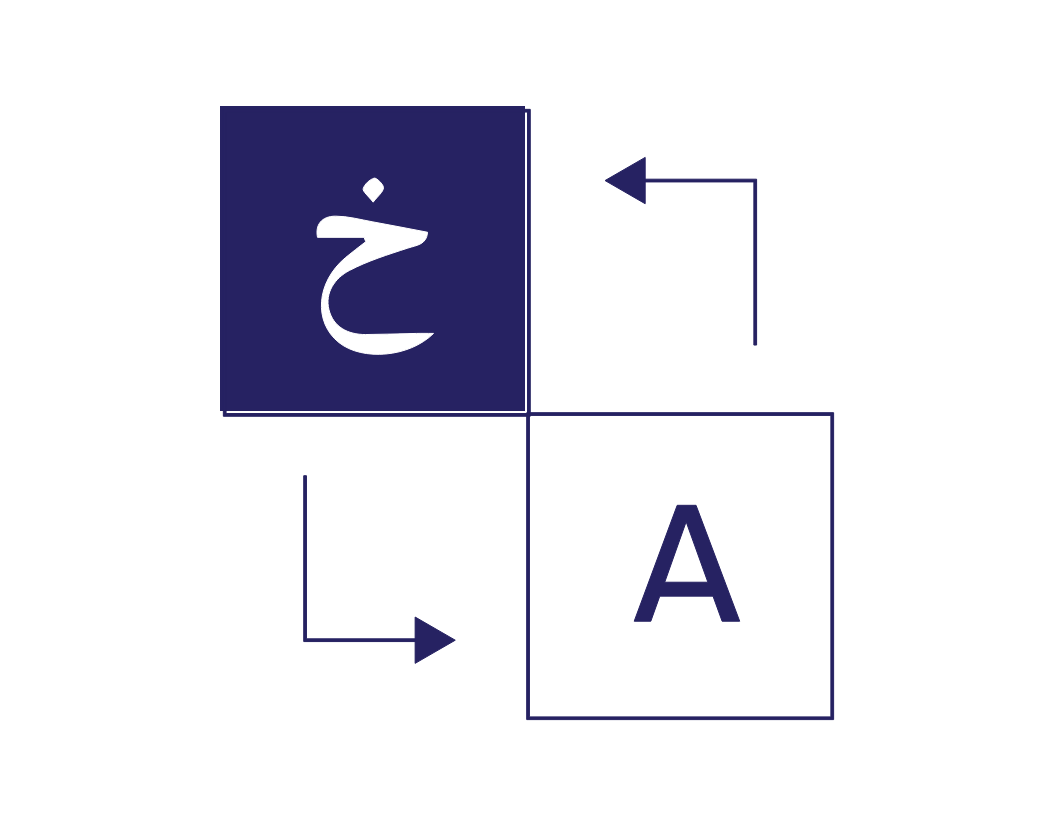 5 Free French-to-English Translation Services
Below is a list of five free translation apps for French speakers seeking French-to-English translation services. (Pro tip: These apps are equally useful if you are an English speaker in need of English-to-French translation services.)
Google Translate
Google Translate has improved a lot over the years and provides increasingly accurate translations in more than 100 languages. Its French-to-English translations are an impressive 97% accurate, so you can feel (mostly) confident when using this app!
Google Translate is most accurate when translating short, simple sentences, so avoid long text or overly complicated language when using this app.
Pros
● 97% accurate, with most text.
● Voice-to-text translation.
● Conversation feature.
● Saves key phrases.
● Offline version available.
● Translates text from images.
Cons
● Complex, colloquial, and business language translation is less accurate.
WordReference
WordReference is a free language dictionary that shows you how to conjugate verbs and use words in sentences. For many languages, it explains the different meanings of a word: great if you are translating text or trying to expand your vocabulary in any language. Use it as a supplement to your everyday translation app – its dictionary has over 250,000 French translations available!
For French speakers, WordReference's English collocations and synonym resources can help expand your vocabulary and knowledge of English. Check out their language forum if you have a language-related question to get real answers from native speakers and others learning your target language.
Pros
● All-around great resource for language learning.
● Provides verb conjugations.
● Helps you understand the nuances of a word.
● Gives example sentences so you know you're using every word correctly.
● Lots of resources beyond a standard translation dictionary.
Cons
● Does not translate longer text or sentences.
Microsoft Translator
Microsoft Translator is a great resource for translating conversations. You can set up an account, start a new conversation, and invite others to join. Participants will get direct translations on their device. In addition, it has 15 English dialects to choose from, with other languages having comparable options.
Pros
● 70+ languages with regional varieties available.
Find this useful?
Subscribe to our newsletter and get writing tips from our editors straight to your inbox.
● Translates text, voice, and images.
● User-friendly
● Offline version available.
Cons
● Some reviews say it's not the best option when it comes to regional slang.
● Only records snippets of up to 20 seconds.
Yandex
Yandex is a translation app that supports 102 languages. Its features include predictive text and a dictionary with transcription, pronunciation, context, and usage examples. It also translates images and documents.
Pros
● Saves favorites.
● Offers phrase collection.
● No ads.
● Offline features include voice translation.
Cons
● Mistranslates casual language, such as collocations.
DeepL
DeepL is quite the free translation app. It has many features, including shortcuts, a customizable glossary, formal and informal language applications, and more!
Pros
● Downloadable as an app or on your PC.
● Reviews imply translations are high-quality.
● Many features to enhance your translation experience.
Cons
● Limited language selection compared to other translation apps (still supports 28 languages).
Conclusion
Whether you are taking a holiday, studying for an exam, or learning another language as a hobby, there are many translation apps out there to help you succeed. Need more help translating other languages? Check out our post on free Spanish-to-English translation apps.
If you are translating text from French to English, be sure to have it proofread so you know it is clear, correct, and consistent. Proofed offers a free trial for first-time customers. Try it out today!
More Writing Tips?
Among and between are both prepositions used to describe how objects, people, or things relate...
Trusted by thousands of leading
institutions and businesses