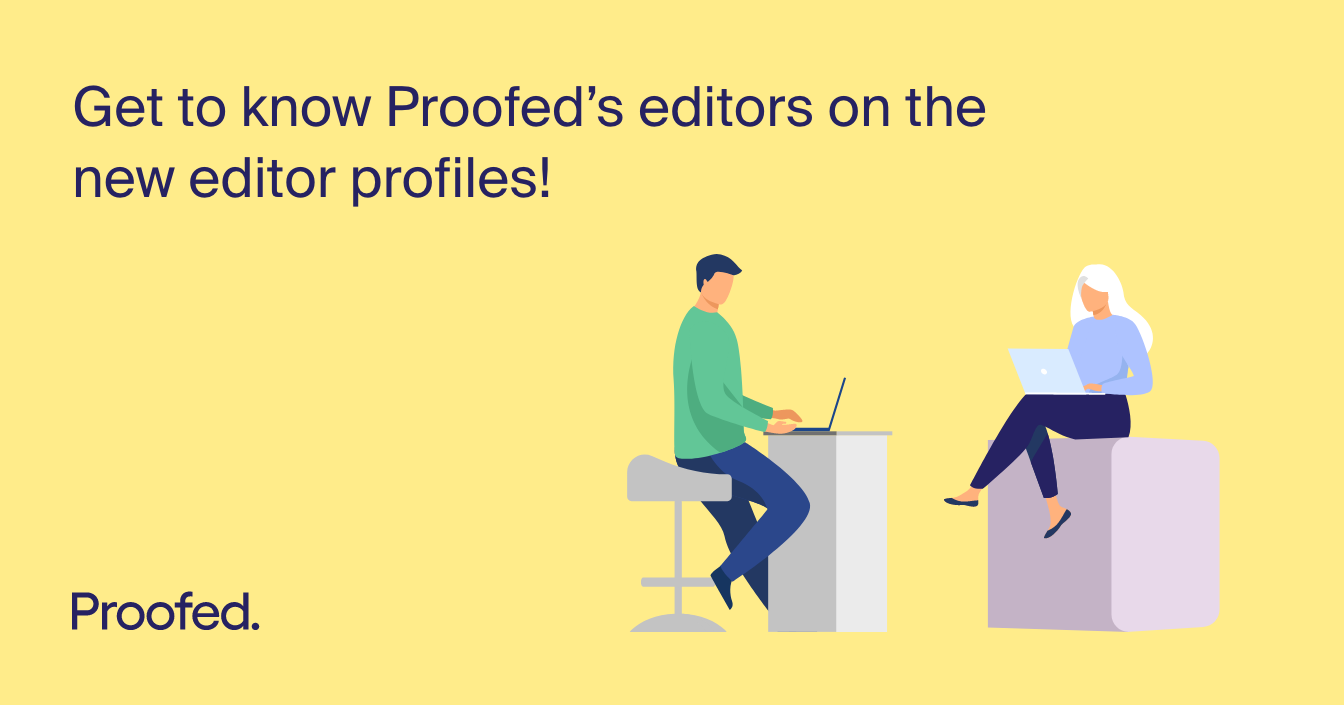 Request an Editor Based on Skill Level and Expertise
Proofed launches editor profiles to let you get to know our team.
We understand that your work can be very personal, and it may be difficult to share it with someone you don't know. To help bridge that gap—and give you an insight into the people who make your words shine—we've launched a new page listing all our editors.
With this brand-new function, you can learn about your proofreader, including their areas of expertise, academic qualifications, home location, and other intriguing snippets.
Take Samira from San Antonio, Texas, a proofreader and editor passionate about her craft because she loves to help you realize your true potential as a writer. While helping writers "polish their work until it gleams," she has lived in destinations around the world, from Honolulu to London.
Using this feature, then, you can learn more about our team of dedicated wordsmiths and choose a specific editor straight from the website. Whether you need a certain level of experience or knowledge of a specialist subject, you can request the perfect person for the job from their profile page.
Find this useful?
Subscribe to our newsletter and get writing tips from our editors straight to your inbox.
Linda, our operations manager, says, "Alongside our operations team, our editors are the lifeblood of our company, so we're excited to be able to introduce them to you. It's lovely to be able to show the human face of our services, the people who care about our customers' words."
We're in the process of adding our pool of over 500 active editors to this page. The success of our training and support also means that we're bolstering the team with an average of 15 new members each week and expect to have nearly 750 editors for you to choose from very soon. These profiles are currently accessible from the US, UK, and Australia, so you can find the ideal match for your editing and proofreading requirements.
More Press Releases?
How do you get 100 editors to make more than one million words of content...

We're thrilled to announce that we've won the Excellence in Onboarding award at the Talent...

Proofed has made it to the finals of the Talent Acquisition Awards in two categories....

Proofed is delighted and humbled to announce that it has been featured on the 2022...

Top 50 list announced at June 22nd Inspire Work Summit. We're officially one of the...
Trusted by thousands of leading
institutions and businesses