Melanie T
Hassocks, UK
"All writers benefit from a second pair of eyes."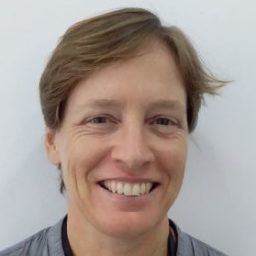 Education:
MSc Environmental Assessment and Management

University of Brighton

2017–2018

BSc Geosciences

Open University

2006–2013

BA (Hons) Latin American Studies

University of Essex

1990–1994

Favorite referencing style
Harvard because it is the one I have used the most.
Why I became an editor
I have always enjoyed writing whether for academic studies or for work. Developing my own writing style and skill has been important for my university studies and my career. Working in the diplomatic service I often mentored more junior staff to help them develop their writing skills. As a teacher of English as a Foreign Language, I have enjoyed working with students to gain the language skills they need to advance their studies and careers. To me, proofreading is the ideal job because it allows me to read about a wide range of subjects while helping more people achieve their goals.
Background and experience
I spent 15 years in the British Diplomatic Service. Producing high-quality written work for a range of audiences, including government ministers and the general public, is important for effectively communicating foreign policy. Editing and proofreading my own work and supporting others to edit their own was vital to achieve the standards expected of us. As a TEFL teacher, I have helped countless students of various nationalities improve their written English by focusing on grammar, spelling, and punctuation, as well as essay and sentence structure.
Why I love proofreading and editing
I love the feeling that I am helping someone succeed with their writing. I especially enjoy proofreading anything relating to politics and government, as well as anything related to earth sciences, such as geology and environmental science. I have a wide range of interests, and proofreading allows me to learn new things. I have lots of experience with Harvard referencing, having used it for my university studies. I am also familiar with APA and Chicago.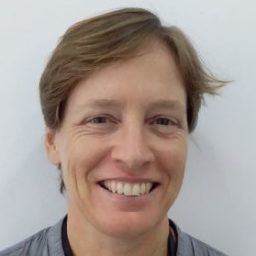 Favorite book:
I have many favourite books. My most recent favourite book is Where the Crawdads Sing by Delia Owens.
Hobbies:
When I'm not proofreading, I'm usually out in the countryside running, hiking, and bird/wildlife watching. If I'm at home, I am usually reading or playing with the neighbours' cats.
Editing tips:
The first thing I do is read through the document so that I understand what it is about and to get a feel for what I might need to focus on. I then work through the document methodically checking grammar, spelling, and punctuation. I always go through a document at least three times to make sure I have dealt with any problems and to ensure that I have preserved the author's tone and voice.
Trusted by thousands of leading
institutions and businesses