Marlena F
Woburn, MA, USA
"Your voice and vision as a writer are important and unique, and I can help ensure that your words resonate clearly and strongly."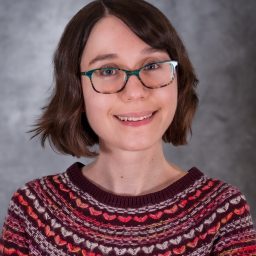 Education:
BS Journalism

Boston University

2006–2009





Favorite referencing style
I prefer the APA referencing style because it's what I've used the most and am most comfortable with.
Why I became an editor
After earning a journalism degree from Boston University over the course of three years only to graduate into the Great Recession, I found myself working at a busy Italian bakery to make ends meet. My time there granted me invaluable customer service experience and strengthened my ability to work under the pressure of a deadline. But I always felt that my skills from my education would be put to better use elsewhere. Still hoping to work as a writer in some way, I switched my focus from cakes and cookies to commas and colons when I realized I wanted to become a proofreader.
Background and experience
I have extensive experience with peer editing and proofreading journalistic and other academic work from my education at Boston University, as well as from helping friends and family with essays and articles for publication. I've proofread everything, from a graduate school application to a children's book to a GoFundMe page, and I'm always up for the challenge of proofreading something new.
Why I love proofreading and editing
As a voracious learner, I love to hear different voices on a variety of topics (fiction and nonfiction included), and I'm excited to read what you've written. Helping writers with that last bit of polish a work needs before publication is immensely satisfying. I strive to offer top-notch proofreading—as well as more thorough editing if desired—and look forward to working with you to make your writing shine.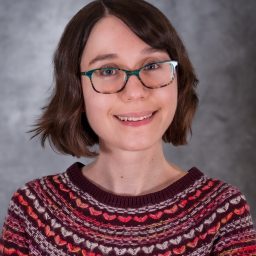 Favorite book:
It's impossible for me to pick one book as a favorite—I envy those who can—but the book Being Mortal: Illness, Medicine and What Matters in the End by Atul Gawande has stuck with me over the years. Otherwise, I tend to gravitate toward horror, sci-fi, and nonfiction books.
Hobbies:
When I'm not proofreading, I'm cuddling with my lovebug of a senior rescue cat named Charlie, trying to teach myself bass guitar and piano, photographing little things that others might miss, or watching a cheesy B movie with friends.
Editing tips:
I've found that doing a few readthroughs and edits of the entire document with short breaks in between each session is the most effective method for proofreading accurately. It's much easier to notice if you've missed anything after a brief rest.
Trusted by thousands of leading
institutions and businesses