Maddy H
Macclesfield, UK
"Tomorrow is always fresh, with no mistakes in it yet."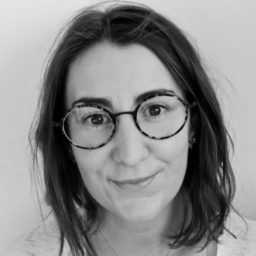 Education:
BA Hons English Literature

University of Exeter

2009–2012

MA Creative Writing

University of Manchester

2017–2018

Favorite referencing style
My favourite referencing system is Chicago because I used it at university so it's nice and familiar, although I wish we had been able to use IEEE for humanities subjects!
Why I became an editor
Even before I studied English literature at undergrad level, I was renowned for my love of reading and writing. I helped my older brother with essays, and even his personal statement for medical school.

This reputation for proofreading followed me to university and beyond. I have often been the last pair of eyes on a document wherever I've worked, whether at a PR company or a restaurant. When I returned to university to do a creative writing master's, the critiquing portion of the curriculum rekindled my love of proofreading and editing, giving me a thrill whenever I helped someone express themselves exactly as they wanted to.

Without knowing it, I have been the unofficial editor for family, friends and colleagues for years! Proofreading has given me the opportunity to learn a little bit about a wide range of subjects while also helping people to finetune their work to perfection.
Background and experience
I studied English literature as an undergrad and became the go-to person for proofreading essays. Since then I have worked in hospitality for the most part. At almost every restaurant and bar I've worked in, I became the manager's social media and advertising assistant, correcting and writing copy before it went live. I spent a year in 2017 working as a document production technician at Slater & Gordon law firm, where attention to detail was paramount. I also worked in a Manchester PR company briefly the year before. Several members of my family are business owners, and as such, I have had ad hoc employment checking over advertising fliers, writing copy for websites, and proofreading social media posts for the last decade.
Why I love proofreading and editing
I believe that communication makes the world go round, and as such, clarity has the power to make a difference! When proofreading and editing, I get a thrill out of taking a piece of writing to the next level. I am endlessly curious about various subjects, including fiction and non-fiction, history, philosophy, psychology, and many more. This curiosity makes them a joy to proofread.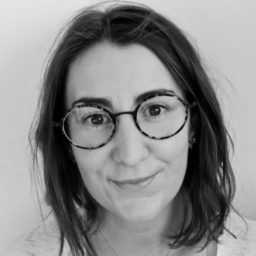 Favorite book:
I Capture the Castle by Dodie Smith and The Sirens of Titan by Kurt Vonnegut
Hobbies:
When I'm not proofreading, I'm usually curled up reading a book or writing the novel I started during my master's. I also have a grumpy but adorable pet African pygmy hedgehog to tend to every evening!
Editing tips:
I like to read through a document first to get an understanding of the tone and subject. After that, my main method is simply to take it one paragraph at a time, even if I can spot obvious mistakes elsewhere straightaway. It's other people's work, so I handle with care!
Trusted by thousands of leading
institutions and businesses