Lindsey T
Indiana, United States
"Detailed. Disciplined. Diversified."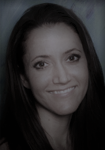 Education:
BS in Library Science

Ball State University

1997–2001

Favorite referencing style
APA is the most familiar to me, but I find the other referencing styles very interesting!
Why I became an editor
As a librarian, I value the written word and power of information. The importance of communicating thoughtfully and clearly is the foundation of learning. Together, the work of writers and proofreaders continues to foster the intellectual, entertaining, and persuasive exchange of ideas. I chose to become a proofreader to help writers communicate better. We get to serve patrons in their reading and research. Becoming an expert proofreader, as well as a trained librarian, is incredibly fulfilling.
Background and experience
As a former client service specialist with a financial company educating advisors and investors about cryptocurrencies, I was responsible for proofreading and editing letters and marketing materials. Additionally, I helped a retired FBI agent with her memoir, which is in the process of becoming a major motion film. Lastly, I recently assisted a theological doctoral student with his thesis. I am currently applying for a graduate program in communications at Ball State University.
Why I love proofreading and editing
I love the aspect of making a space more perfect and serving others. I have always been a detailed person, and my environment, organized and clean, is testament to that trait. As a personal assistant, I have helped others improve their space as well. As a professional proofreader, I have an eye for corrections, clarity, and consistency. I believe my strengths, skills, and interests lend well to my work as a proofreader. Whether a physical, mental, or paper space, I strive to make it better.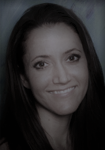 Favorite book:
"Tuck Everlasting" by Natalie Babbitt. I wrote her a letter to tell her how much her book meant to me and she wrote back.
Hobbies:
Nobody believes me, but I absolutely love to clean. When I'm not cleaning, I'm reading, running, or resting. I enjoy spending time writing, watching movies, or visiting family and friends!
Editing tips:
Don't rely on auto-correct tools. There can be a nuance in writing that artificial intelligence misses. A professional proofreader offers that human connection and insight.
Trusted by thousands of leading
institutions and businesses