Joel W
Nanaimo, B.C., Canada
""To write well, express yourself like the common people, but think like a wise [person]." -Aristotle"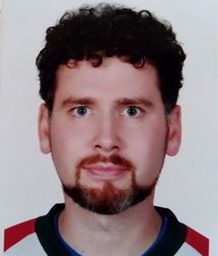 Editing formats:
Education:
BA, English and Philosophy, University of Victoria, 2007-11

Favorite referencing style
My favorite referencing style is APA, that is probably just because that is what I have the most experience in and I find it to be a clear and concise system.
Why I became an editor
Proficient writing has an incredible ability to preserve and convey ideas, experiences, and feelings. It is also an invaluable tool for education, communication, and marketing.

In university, I studied English literature and philosophy. I spent a lot of time reading and writing and learned how to use language to make writing more effective. I volunteered to help international students improve their university writing. I also wrote for the campus newspaper and helped other students with their essays before submission. For over six years I have worked as an ESL teacher to students of all ages from various countries.

Through my education and experiences, I have developed a passion for helping people perfect their writing. Others are free to put their thoughts down in words, and I can help them polish those words into an accomplished piece of writing.
Background and experience
I have been an ESL teacher for more than six years; my last teaching job was in Taiwan. I teach students from pre-school level to adults, focusing on listening, speaking, grammar, exam preparation, as well as more advanced oration and essay writing. Before that, I was in university and studied English literature and philosophy. While at university, I worked for the campus newspaper where I helped with editing as well as authoring short articles and doing a regular column on environmental awareness. I volunteered at the student's transition services, helping international students adjust to life in Canada and familiarizing them with university work in a foreign language. I also frequently helped other students structure, organize, and edit their papers if they were having trouble. I have lots of experience in academic proofreading (including referencing) and editing for foreign English speakers.

My other jobs have included retail management and sales of consumer electronics, woodworking, gardening, and I have worked at a garden supply store where I gave lessons on horticulture.
Why I love proofreading and editing
I have always loved reading and have gained an immense appreciation for the power of words. Most of my time in university was spent reading and writing, so I have developed a bit of a high standard. I realize writing well is not a skill everyone has. It is very unfortunate if someone has a great idea but lacks the skill to convey that idea effectively through writing. This is why proofreaders and editors are so important. I love being able to use my experience to help people if they are having problems with their writing. Helping others with their writing also helps me with my own. I want to be continuously learning and I find it interesting to read what others have written about, regardless of the subject matter.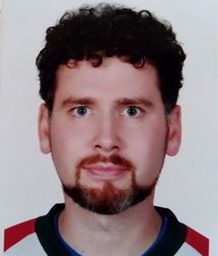 Favorite book:
It is impossible to pick a favorite, but one book I read this year that I really enjoyed was The Buried Giant by Kazuo Ishiguro.
Hobbies:
I love gardening, drawing, camping, and traveling. I have visited many countries in South/Central America, Europe, and Asia.
Editing tips:
When I start, I like to read the whole document from start to finish. That way I understand the whole project. Then I do another pass one section/paragraph at a time picking out the most obvious errors and correcting them. I will go through it a third time in reverse, making corrections or just highlighting trouble areas. Then I normally take a short break. I come back and look at the more advanced errors that need my attention. When I am getting close to finishing, I like to read the paper aloud, in case my ears can pick up something my eyes did not. Then I go through my relevant checklist and do any final changes or formatting.
Trusted by thousands of leading
institutions and businesses