Carol M
San Diego, CA, USA
"A champion of good grammar, making every writer's story a joy to read."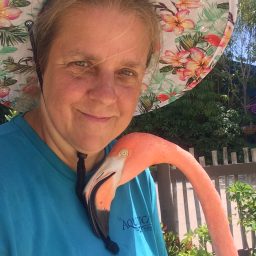 Education:
Associates in Applied Science/Veterinary Technology

Favorite referencing style
I am most familiar with the Chicago Manual of Style, but I am also learning the AMA Manual of Style.
Why I became an editor
I became an editor/proofreader because I love the written word. I love reading. I love writing. I read voraciously and have always spotted those little errors quite easily.
My career background thus far has been in the zoological and veterinary medicine fields, so I have ample knowledge of the terminology used in those sciences.
With Proofed, I can combine all the things I love!
Background and experience
I was introduced to the proofreading profession after editing/proofreading a series of self-published self-help books that a former coworker of mine had written.
Prior to that, I worked as a veterinary technician for over eight years. I worked in environments from small neighborhood vet hospitals to corporate work with Nestle Purina at their Product Technology Center.
I was a zookeeper for about a year as part of an internship with Topeka Zoo in Kansas. I then worked for SeaWorld in San Diego, California.
I've also worked a wide variety of miscellaneous jobs, such as cleaning houses, working for TSA at the airport, and many office jobs too numerous to mention.
Why I love proofreading and editing
I love proofreading because I just find it fun. It's like a treasure hunt, spotting the little errors in punctuation, spelling, and grammar. I love reading, and I love writing, and this is a way to combine those loves into one. If I can also intertwine my love of animals and science into that, so much the better!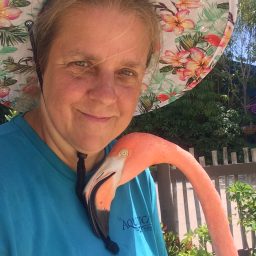 Favorite book:
I love so many books. My all-time favorite book series is the Earth's Children series by Jean Auel. I also love British mysteries, such as those by Alan Bradley, Susan Elia MacNeal, Robert Galbraith, Elizabeth George, and Nancy Atherton. The Outlander series and the works of Liane Moriarty and Michael Connelly have to be included as well. It's so hard to choose!
Hobbies:
I'm most often reading, honestly. It's my favorite thing! I also enjoy all things Disney-related and spending time at the beach, outside with my dogs, and traveling.
Editing tips:
I skim through a quick read of the document to get an understanding of what I am about to edit, as I feel that editing is more about looking at the punctuation and words individually rather than as a whole story. I like to know what the story is about first. Then I will usually change the font size because I feel this makes it easier to look at each word and be able to accurately tell between a period and a comma or a colon and a semi-colon, etc. Reading each sentence aloud helps me make sure that it sounds correct and reads well.
Trusted by thousands of leading
institutions and businesses