Annie C-R
Kingston upon Hull, UK
"Because nobody wants to eat Grandma."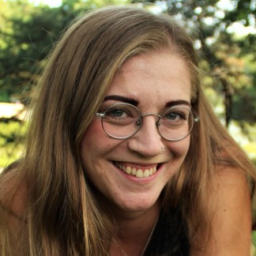 Education:
BA French Studies (1st Class Hons)

University of London Institute in Paris

2012–2015

Favorite referencing style
I'm most familiar with APA referencing.
Why I became an editor
I should probably have studied English at university. In many ways, it would have been a natural fit for me. However, I was desperate to live in Paris, and figured that speaking a second language couldn't hurt, so I studied French instead. In the end, though, studying another language only increased my love for (and understanding of) English.

Since then, I have worked with words in numerous ways: as a copywriter, content manager, and even a treasure hunt writer and organiser! I have always found it extremely satisfying to take a piece of writing and polish it up until it shines, so proofreading was the natural next step.
Background and experience
After studying French at university and working several part-time jobs, I worked for two years for a company offering educational treasure hunts in museums. This involved editing and writing for treasure hunts, the website and blog, and social media, which I realised I was pretty good at.

I decided to launch my own freelance business and now write web content for numerous companies and online magazines, as well as help other people to make their writing great.
Why I love proofreading and editing
I have always loved the satisfaction of taking a piece of writing and making it the best it can be. I particularly enjoy proofreading and editing documents on history, the arts, languages, and linguistics.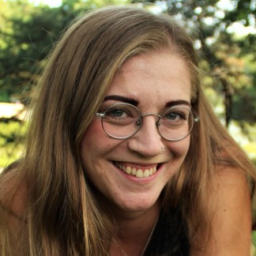 Favorite book:
The Handmaid's Tale by Margaret Atwood. I reread it at least every couple of years.
Hobbies:
If I'm not proofreading (or writing for clients), I'm probably crocheting, performing kitchen experiments, or browsing thrift stores for classic crime novels.
Editing tips:
Before even beginning to proofread a document, I read it through several times from the perspective of the intended audience. This gives me an idea of not only the author's tone and style – which I always take care to preserve – but also the sections that are less clear and need a little extra help.
Trusted by thousands of leading
institutions and businesses