Annabel B
Karachi, Pakistan
"Clear communication in your own voice."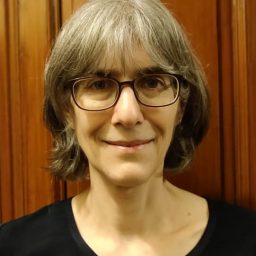 Education:
BA in Oriental Studies, Concentration in Japanese

University of Pennsylvania

1983–1987



Year Abroad at International Christian University (Tokyo, Japan)

1985–1986

Why I became an editor
I have always been interested in languages and communication between cultures. I have studied Spanish, Japanese and Urdu, and I spent time living in Spain, Japan and Pakistan.

As a college counselor and school administrator, I sharpened my eye for identifying misused words, awkward sentence structure and inconsistent grammar. I was the go-to person for my colleagues seeking advice on their English writing.

When I found myself ready to move on, dedicating myself to editing was a natural step.
Background and experience
As a college counselor, I enjoyed working with students to polish their university application essays. This included advising them on how to approach a prompt and decide which points to include, as well as identifying and correcting errors.

As a school administrator, I ensured that all communication represented the school in a consistent and professional way. This included copy editing for clarity and style as well as proofreading for spelling, punctuation, grammar, syntax and consistency.
Why I love proofreading and editing
Strong writing showcases an author's ideas and allows the reader to focus on them. An error in writing can distract the reader, undermining their understanding of the material and confidence in the writer.

I enjoy the challenge of smoothing out these snags so that an author's ideas can be understood and appreciated. It is truly satisfying to see the writer's unique voice and perspective shine through in their work and to know that their writing is serving the purpose for which it was intended.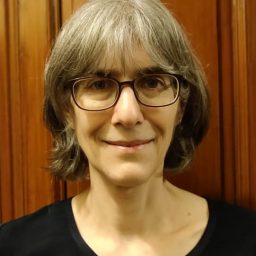 Favorite book:
I am a voracious reader in many genres; choosing a favorite book is difficult!
Recent favorites are Circe by Madeline Miller, The Martian by Andy Wier and Thinking, Fast and Slow by Daniel Kahneman.
Hobbies:
My family complains that when I am immersed in a book, I become dead to the world! I also enjoy rowing, cycling, hiking, baking and spending time with my family, friends and pets.
Editing tips:
After working on a document, I take some time away from it so I can return for a final review with a fresh eye. Working with a personalized checklist and reading aloud are techniques I find useful.
Trusted by thousands of leading
institutions and businesses