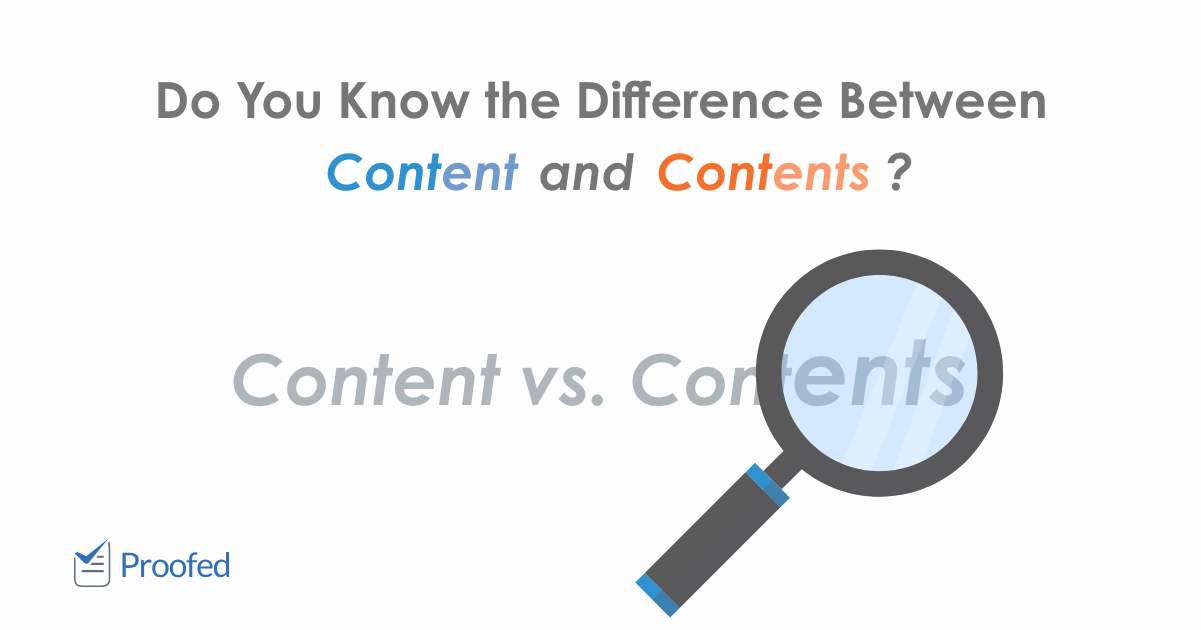 Word Choice: Content vs. Contents
If you're used to English pluralization, you might assume "contents" is just the plural of "content." And both terms do have a general sense of "something within something." But there is a difference between these words, so check out our guide below to make sure your writing is error free.
Content (Uncountable Noun)
The singular "content" is typically an uncountable noun. Uncountable nouns are terms that refer to something as an undifferentiated whole. "Content," then, usually refers to something as a whole, not individual items. One common use is to refer to the ideas communicated within something (e.g., a book or speech):
The content of the wedding speech made the groom blush.
But it can also refer to an amount of something within something else:
Croissants have a very high fat content.
Here, the "container" is the croissant, so the "content" is the fat in the croissant.
Contents (Plural Noun)
"Contents" is a plural countable noun. Typically, we use this when referring to something within a container, such as items in a bag:
The contents of her shopping bag spilled across the ground.
Another common use of "contents" is to refer to a page in a book or another publication that lists all the chapters or sections within:
I checked the table of contents to find the appendix.
These are the two main uses of "contents" as a noun.

Find this useful?
Subscribe to our newsletter and get writing tips from our editors straight to your inbox.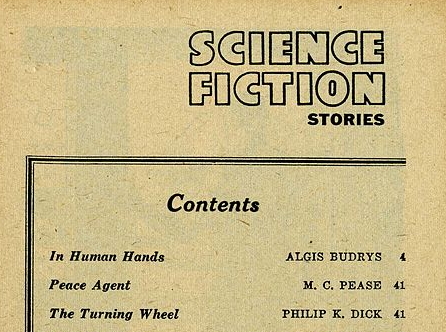 "Content" as a Verb and Adjective
We've looked at the noun "content" above, but this word can also be a verb or an adjective. As a verb, it means "satisfy" or "induce a state of contentment":
He contented himself with watching the TV.
The third-person singular form of this is "contents." This is the only time you will need this spelling other than when it's a countable noun.
As an adjective, meanwhile, "content" means "pleased or satisfied":
I was content to spend my life proofreading.
But the adjectival form of this word is only ever spelled "content."
Summary: Content vs. Contents
While "content" and "contents" can both mean "something contained within something," there's usually a subtle difference in how we use these terms:
Content is an uncountable noun. We use it when referring to the ideas or subject matter of something (e.g., the "content of a speech").
Contents is a plural countable noun. We use it for things in a container or for sections of a publication (e.g., book chapters in a "table of contents").
If you are unsure which word to use, think about the context. Are you referring to ideas? If so, use "content." If you are referring to something in a container or sections of a book, on the other hand, use the plural "contents." And if you'd like further help with the spelling in a document, try our proofreading service.
More Writing Tips?
Putting together a reference list is an important and necessary part of writing a paper,...
Trusted by thousands of leading
institutions and businesses