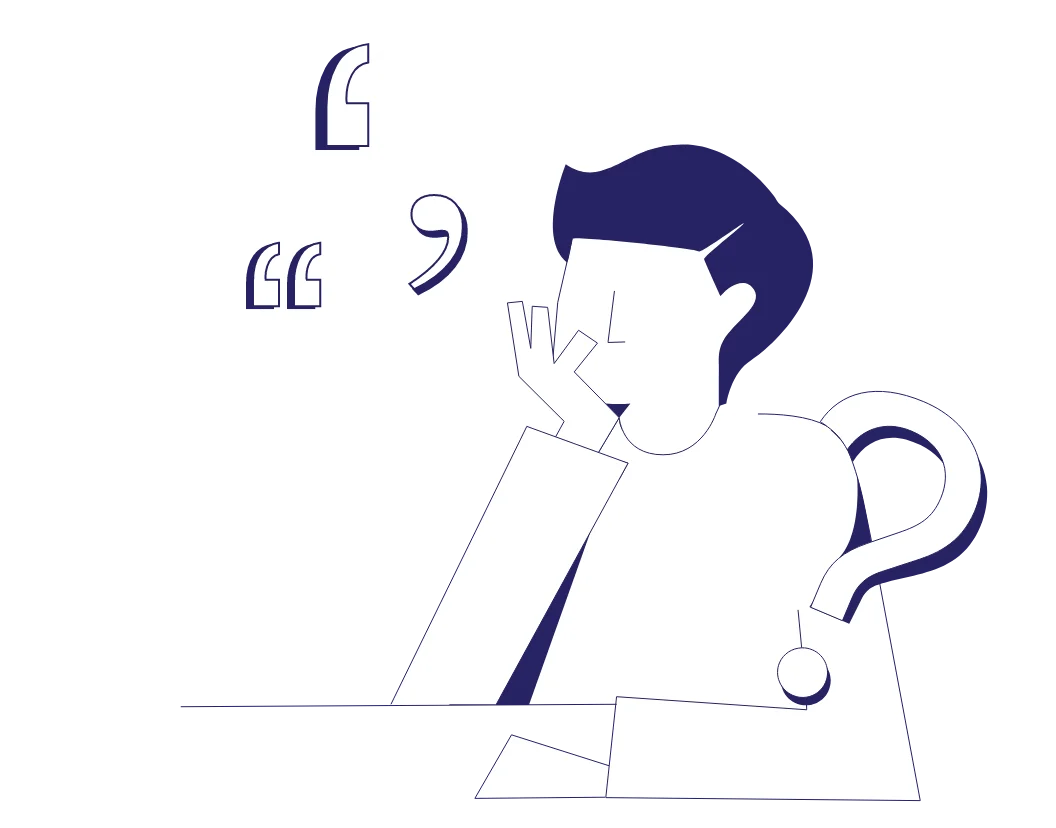 When to Use a Comma with "Et Al."
"Et al." is an abbreviation that means "and others." You might need to use it in academic writing when you cite sources with more than one author. Referencing styles vary on whether you need to include a comma with "et al.," so in this post, we'll explain when (and when not) to use one.
What Does "Et Al." Mean?
"Et al." is an abbreviation of the Latin term et alia, which translates to "and others." It always has a period after it to indicate that it's an abbreviation.
John Lennon, Paul McCartney, George Harrison, and Ringo Starr formed The Beatles in 1960.

or

John Lennon et al. formed The Beatles in 1960.
"Et al." is only used to shorten lists of names. If you want to shorten a list of things, you should use "etc." instead.
When Is "Et Al." Used in Academic Referencing?
Each referencing system has its own rules about when to use "et al." Here are the basics for the most common citation styles:
Find this useful?
Subscribe to our newsletter and get writing tips from our editors straight to your inbox.
●  APA and MLA use "et al." for in-text citations of a source with three or more authors. The last name is cited and followed by "et al.," like in this APA example:
"The Chain" (Nicks et al., 1977) was recorded at the Record Plant, California.
MLA uses the same rule for the works cited list, while for APA you would then list all the contributors' names in the reference list or works cited page.
● Chicago referencing uses "et al." for in-text citations of sources with four or more authors. In a Chicago reference list or bibliography, you'd name every contributor if there were less than ten overall. However, if a source has ten or more authors, you need to list the first seven followed by "et al."
● IEEE uses "et al." in the reference list for sources with seven or more authors. With IEEE, you'd only name the first author.
Should Commas be Used with "Et Al.?"
In most Academic referencing styles, "et al." should be followed by a comma if it's inside the parenthetical in-text citation, as shown in the last example. You don't usually need a comma before "et al." because the term is typically used after a single name. However, there are two situations where a comma before it is required:
If you use "et al." at the end of a list of three or more names, then you should place a serial (or Oxford) comma before it if you're following a style guide that requires Oxford commas or if you're writing for an American audience.
In an MLA Works Cited Page, names are usually formatted with the surname first. When the first author's name is reversed like this, you should place a comma before et al. to indicate that the position has been changed (e.g., "David, Craig, et al.").
Expert Academic Proofreading
We hope you now feel confident about how to punctuate "et al.," but if you'd like an expert to check your referencing or any other writing, our proofreaders can help. Upload a free sample today and find out what we can do.
More Writing Tips?
In today's digital age, engaging and interactive presentations are a great way to capture your...
Trusted by thousands of leading
institutions and businesses