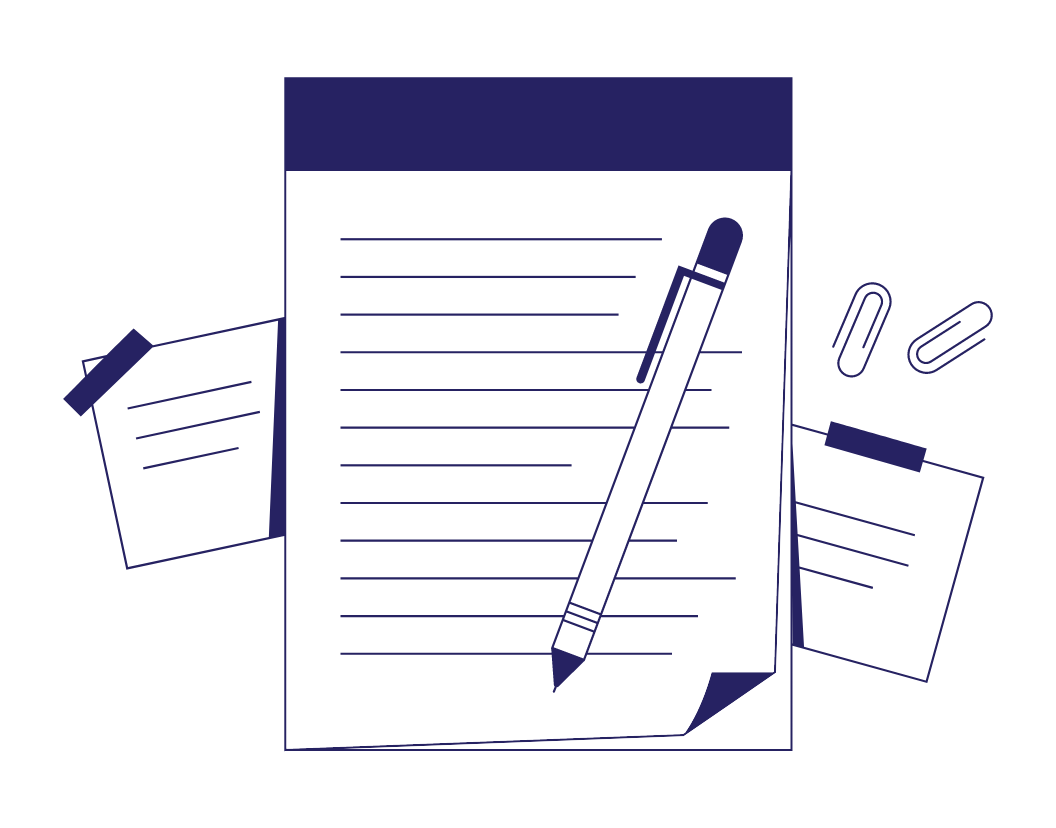 What Is the MLA Format for an Essay?
When writing academic essays, adhering to the proper formatting guidelines is crucial. One of the most widely used styles for academic writing is the Modern Language Association (MLA) format. However, MLA is more than just providing in-text citations and a Works Cited page. If you're curious, read on.
Today's post will explore:
● What MLA format is.
● Why it is important.
● How to correctly format essays in MLA style.
What Is MLA Format?
MLA format is a set of guidelines established by the Modern Language Association for writing and documenting research papers, essays, and scholarly articles. These guidelines provide a standardized way to structure and format academic writing, making it easier for readers to understand and engage with the content.
Why Is MLA Format Important?
MLA format serves several important purposes in academic writing:
1. Clarity and Readability
Thanks to its standardized layout and citation style, MLA ensures your essay is easy to read and comprehend.
2. Academic Integrity
Properly citing sources demonstrates academic integrity by giving credit to the original authors and avoiding plagiarism.
3. Consistency
MLA provides a consistent and uniform structure for essays, making it easier for readers and instructors to navigate your work.
4. Publication Standards
Many academic journals and publishers require submissions to follow MLA guidelines, making it crucial for researchers and authors.
How to Format Your Essay in MLA Style
Now, let's go through step-by-step instructions to help you correctly format your essay.
1. Margins and Page Layout
● Go to the Page Layout settings in your word processor and set one-inch margins on all sides of the paper.
● Set the text to be left-aligned.
● Choose a legible 12-point font (e.g., Times New Roman or Arial).
2. Create a Title Page
● Include your name, instructor's name, course title, and the date in the upper left-hand corner.
● Center the title of your essay, using standard capitalization (no bold, italics, or underlining).
3. Insert Header and Page Numbers
● Create a header in the upper right-hand corner with your last name and page number (e.g., Jones 1).
Find this useful?
Subscribe to our newsletter and get writing tips from our editors straight to your inbox.
4. Use Proper Line Spacing
● Use double-spacing throughout the entire essay, including the Works Cited page.
5. In-Text Citations
● Cite sources within your essay using parenthetical citations (author's last name and page number).
Example: We have no time to appreciate the finer things in life (Toldo 201)
● Include a Works Cited page with full bibliographic details for all cited sources.
● Ensure that in-text citations correspond to entries in the Works Cited page.
6. Works Cited Page
● You must start the list with the title Works Cited.
● List all sources used in alphabetical order by the author's last name.
● Follow a specific format for different types of sources (books, journal articles, websites, etc.).
Conclusion
MLA format is essential to academic writing, ensuring clarity, consistency, and proper citation of sources. As MLA is a widely used style, you'll have a few essays during your undergraduate years that will require you to adhere to its standards. You can confidently format your essays in MLA style, impressing your professors and maintaining academic integrity by following our guidelines in this post.
We strongly recommend proofreading your essay once it's finished. Proofreading can be challenging, so we recommend asking our proofreading experts to review your writing. They'll ensure perfect grammar, spelling, and punctuation. Additionally, they can check that your essay adheres to MLA standards. Consider submitting a 500-word document for free!
Happy learning and happy writing!
FAQ
1. Is MLA the same as APA or Chicago Turabian?
No! MLA formatting is different from other referencing styles such as APA and Chicago Turabian. If you're used to using APA or Chicago, you'll have to familiarize yourself with MLA.
2. Will failing to adhere to MLA affect my essay's grade?
If your essay is required to be in MLA format, it must adhere to the standards. You can expect the professor to deduct marks for failing to adhere to MLA.
3. Can I write References or Reference List instead of Works Cited?
The title for the list of references must be Works Cited. Again, you could lose marks for deviating from the required title.
4. How will I know if my essay needs to be in MLA?
The essay rubric will usually state the required referencing style. Otherwise, we recommend checking with your professor.
More Writing Tips?
In today's digital age, engaging and interactive presentations are a great way to capture your...
Trusted by thousands of leading
institutions and businesses