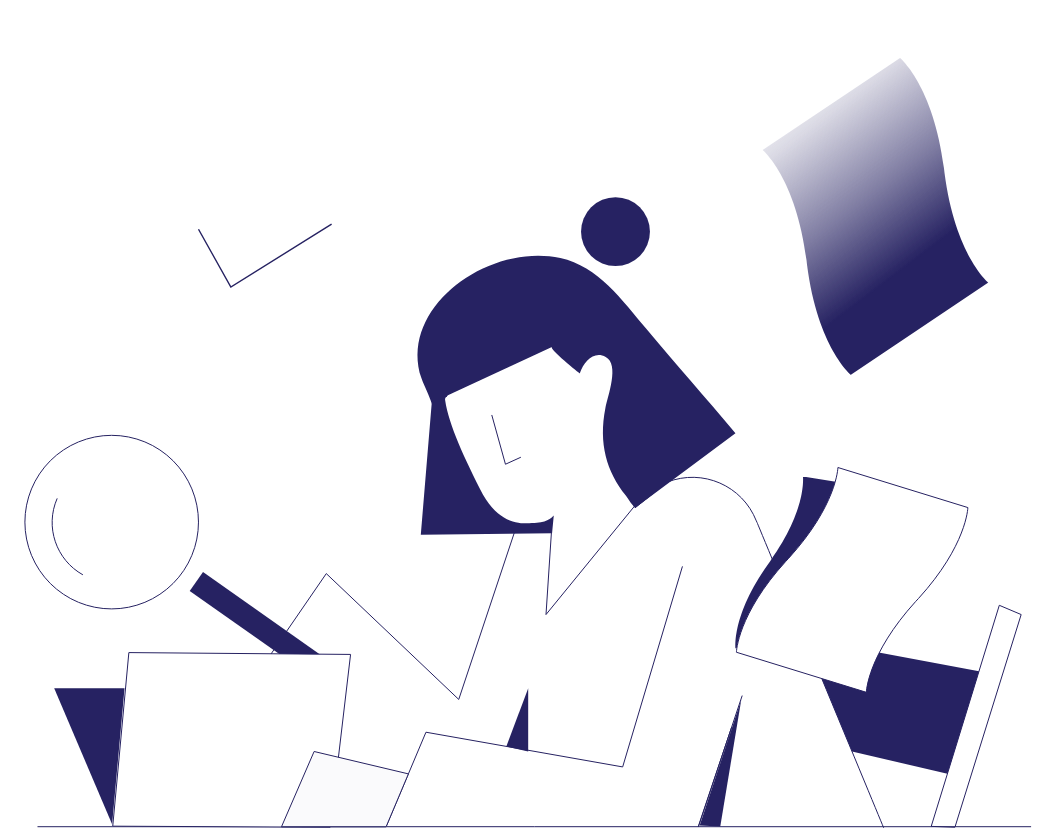 Tips for Writing a Compare and Contrast Essay
Compare and contrast essays are a specific form of academic essay with unique requirements, so if you're a student, it's important that you to know how to write one. Luckily, we've pieced together this guide to help you plan, structure, and put together your essay, complete with tips for comparing and contrasting.
Let's begin.
1. What Is a Compare and Contrast Essay?
As you may have guessed, when writing a compare and contrast essay, you'll need to do two things:
Compare the similarities between two or more given subjects.
Contrast their differences.
Compare and contrast essays are a common essay style because they allow your teacher or lecturer to assess your understanding of two theories, research methods, literary techniques, or other subjects. These subjects are usually related and may sometimes be confused with one another or are in conflict with each other.
By comparing and contrasting the subjects, you can also improve your analysis skills.
Some examples of compare and contrast essay titles include:
Compare and contrast a Shakespearean sonnet with a Petrarchan sonnet.

What are the similarities and differences between anabolic and catabolic reactions?

How were Nehru's political beliefs similar to Gandhi's? How did they differ?

2. Planning a Compare and Contrast Essay
As with any essay, before you begin writing, you should have a plan. In this case, you'll first need to identify the similarities and differences between your subjects.
You can do this by writing out a list of all the qualities each subject possesses. Then, you can pick out any similar qualities that show up in both lists, and any qualities that are unique to just one of them. If you're a visual learner, you might want to draw this as a Venn diagram.
Once you have all the similarities and differences prepared, consider which of them will be the most useful to include in your essay. Ask yourself:
How much can you write about each point?
What will your conclusion be, and which points support it?
How will each point fit into your essay's structure?
To answer that last question, let's take a look at some ways to structure your essay.
Find this useful?
Subscribe to our newsletter and get writing tips from our editors straight to your inbox.
3. Structuring a Compare and Contrast Essay
Now that you've got a plan for your essay, it's time to organize it. There are three main structures you can follow when writing a compare and contrast essay:
The block structure: All of the information about one subject (e.g., Shakespearean sonnets) is presented in the first few paragraphs, followed by the subject it's being compared and contrasted with (e.g., Petrarchan sonnets).
The alternating structure: One similarity or difference between both subjects (e.g., rhyme scheme) is explored in one paragraph, followed by a paragraph on another similarity or difference (e.g., use of imagery), and so on.
The similarities and differences structure: All the similarities between both subjects are presented, followed by the differences.
There are benefits to each of these structures. The block structure, for example, can be easier to write, while the alternating structure presents each similarity and difference clearly, and the similarities and differences structure focuses on those points rather than the subjects themselves.
So, when deciding which structure to use, consider what would work best for your essay. If you intend to cover each subject in detail, for example, you might want to choose the block structure.
On the other hand, if you want to emphasize the connections between each subject, the alternating structure might be best.
Finally, if you want to conclude that the subjects are either overwhelmingly similar or different to each other, the similarities and differences structure may work in your favor.
Whichever structure you follow, though, you'll need to include a strong introduction and conclusion.
Your introduction should:
Establish the subjects you will be comparing and contrasting.
Provide some background about their connection (e.g., "Shakespearean and Petrarchan sonnets are poetic forms common in the 14th to 19th centuries").
Explain what you aim to achieve with your essay.
Meanwhile, your conclusion should:
Summarize the main similarities and differences you have identified.
Make a point regarding the relationship between your subjects.
4. Things to Remember
Here are some important tips to keep in mind when writing your compare and contrast essay:
Ensure you are comparing or contrasting the same criteria between each subject. For example, it wouldn't make sense to compare the line length of a Shakespearean sonnet with the rhyme scheme of a Petrarchan sonnet, as these are two separate categories.
Always address both subjects of your essay in any introductions, conclusions, and topic sentences.
Use comparison words and phrases such as "similarly," "like," and "in the same way" when comparing subjects.
Use contrast words and phrases such as "in contrast," "however," and "whereas" when contrasting subjects.
As with any essay, make sure to back up any arguments you make with evidence and credible sources.
Expert Academic Proofreading
Once you've written your compare and contrast essay, don't forget to have it proofread. Our dedicated essay editing team is available 24/7 to help polish your paper. Try us out with a free proofreading and editing sample.
More Writing Tips?
In today's digital age, engaging and interactive presentations are a great way to capture your...
Trusted by thousands of leading
institutions and businesses