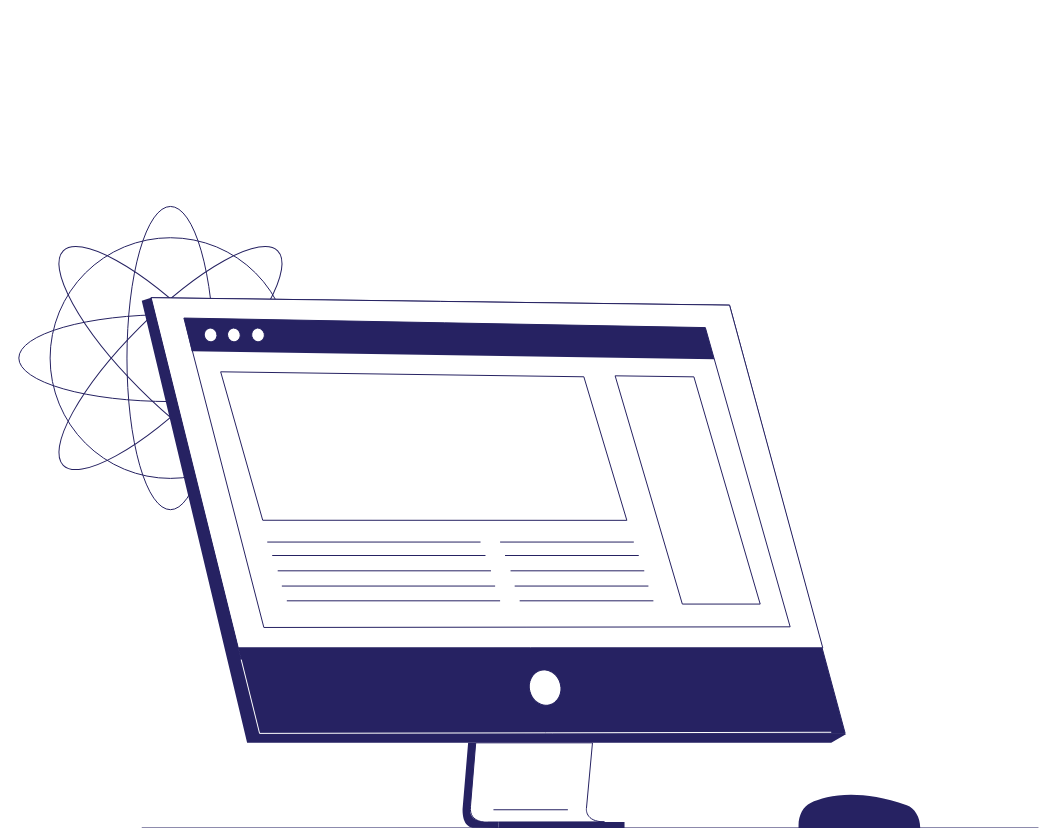 Tips for Hosting Your Own Webinar
Introduction
Are you passionate about a topic, so much that you'd love to share your feelings with the world? Do you have a product or service to sell? Wouldn't it be great if you could reach a large, targeted audience from the comfort of your own home? If you answered yes to these questions, hosting a webinar might be your solution
Webinars are virtual online events with a single person or a panel of experts hosting. These hosts share their knowledge about a topic they specialize in, allowing attendees to learn conveniently and cost-effectively. Webinars are usually 30 minutes to an hour long. Attendance at webinars has grown exponentially thanks to the remote work lifestyle brought on by the COVID pandemic. Webinars allow you to offer your audience immediate value. By providing value first, you can build relationships with an audience that lead to sales.
Traditionally, webinars have been popular with marketers, who use the format to generate leads. However, since people can use webinars for product launches and internal meetings, anyone would benefit from hosting.
But before you get too excited, it's important to properly plan the webinar and its content, promote it, and make sure your audience will be engaged by it. Hosting the webinar means you'll speak in front of people, so you'll have to prepare a speech for your audience. You can't simply appear on-screen and expect to wing it!
In this post, we'll discuss everything you need to know about planning and hosting a webinar. We'll cover planning the content, promoting the webinar (i.e., getting the word out about it), and engaging attendees during the show. We'll even talk about ensuring success for future webinars. After all, you'll want your audience to come back and even tell their friends about your wonderful webinar!
Planning Your Webinar
You can't expect success if you don't thoroughly plan the webinar. As Miguel de Cervantes, the author of Don Quixote, once said, "The man who is prepared has his battle half fought." You'll need to plan the topic, determine who your audience will be, and decide when and how you'll host the webinar.
Choosing Your Topic
To choose an engaging topic, you must first know what the webinar's purpose is. Do you want to educate others or sell a product or service? What are you passionate about that would benefit an audience? For example, the topic could be putting together an online dating profile. Or perhaps you're a travel buff, and the topic could be what to pack for a two-week trip.
If you aim to sell a product or service, make sure you know about it and can sell it passionately. If you're still stuck for ideas, consider that an audience would love webinars focusing on career advice or productivity hacks. Additionally, you can find out what topics are trending on social media. However, choosing a trending topic might not be the best idea, especially if it doesn't resonate with you.
Target Audience
Now that you've chosen a topic, you need to identify your target audience. What type of person would greatly benefit from your topic? If the topic is dating profiles, you'll be targeting singles. If it's travel hacks, you'll be after travelers. What does your audience value? What do you know about their lifestyles? Are there common issues associated with your topic? You'll need to identify specific demographics about your audience, such as age, gender, education, and geographical location. You'll also need to know where to find your audience; social media can be a great starting point.
Choose the Right Platform
What platform will you use to host the webinar? Many platforms are available, but before you choose one, you need to answer these questions:
● What resources do you currently have?
● What's your budget?
● How many attendees can the platform room hold?
● Does the webinar need to be live, on-demand, or both?
● Are support resources available?
Zoom might be your go-to platform; however, other ones worth considering include Webex, ClickMeeting, Demio, and Livestorm. Of course, it's best to consider a platform with a free trial, and ClickMeeting has the best one. If you have experience with any of these platforms, we suggest using the one you know best.
Date and Time
The date and time of your webinar will depend on whether you have audiences in different time zones. We suggest having the webinar occur at either ten or eleven in the morning to appeal to various time zones while avoiding most commute or work times. If your audience is in one time zone, we recommend seven or eight in the evening. This way, your audience will be available after work or school.
As for the date, most people prefer absorbing new information during midweek. Therefore, you should host the webinar on Tuesday, Wednesday, or Thursday.
Creating an Agenda
You know your topic, your audience, and the time you'll host the webinar. Now you need to plan everything that will happen from the start of the webinar to the end. You can take many approaches with a webinar agenda. A typical agenda might look like this:
1. Introduction (rules for the audience)
2. Live presentation
3. Call to action (takeaways from the webinar)
4. Q&A period (highly recommended)
5. Survey
Preparing the Content
Preparing the content will likely be the most time-consuming part of organizing a webinar. If you've ever been a teacher, think of this as the lesson-planning part. While content prep can seem arduous, it's crucial for running a successful webinar.
The first thing to consider is the webinar's title and description. Both should be eye-catching, encouraging people to attend. The title should easily appear in an internet search. To achieve this, you should:
●  Find trending keywords in Google Trends
● Utilize keywords in the title
● Keep the title short and keyword-focused
● Ensure that the title properly conveys the webinar topic
Next, you'll need slides and visuals so your audience can follow along as you speak. People are more likely to be engaged by a speaker who uses presentation slides. You'll have to decide whether to use Google Slides or PowerPoint. Both have advantages and disadvantages, but only you will know which will work best! Remember not to read off your slides as you present. You've likely heard this repeatedly from your teachers when you had to give a presentation. The same applies to webinars Otherwise, you'll quickly lose your audience.
A good webinar host will also have a script ready, so they'll know what to say throughout the show. The script should be close enough for you to read from while you maintain eye contact with the audience. Don't worry about audience perception; they'll likely realize you have a script.
Find this useful?
Subscribe to our newsletter and get writing tips from our editors straight to your inbox.
We recommend memorizing essential parts of the script. This way, you'll be able to maintain proper eye contact with viewers. Rehearsing the script will help you memorize it, and you'll look confident in front of the audience. If you have handouts or supplementary materials for the audience, prepare them before delivering the webinar.
We recommend practicing the webinar for a test audience, such as a roommate, friend, or partner. They can provide helpful feedback if they detect flaws in the presentation. Additionally, try delivering the webinar using the intended platform to ensure it runs smoothly. The last thing you want is to go live and encounter nasty surprises!
Finally, you should dress appropriately and comfortably when hosting the webinar. If you have a pale background, wear something with color, and vice versa. You aren't expected to wear a suit, but you shouldn't show up in a robe and pajamas.
Marketing and Promotion
Your content is prepared. Now it's time to get the word out about your webinar! Without promotion, you can't have registrants. Without registrants, you won't have attendees. Promoting your webinar at least three weeks before the big day would be best. You can start by emailing people in your contact list and telling them about your upcoming webinar. Encourage them to tell their friends about it, too!
Using social media to promote the webinar is a great tool as well. Doing this won't be too hard if you're already active on social media. It's only a matter of promoting in the right way. We suggest using a few social media platforms and thereby increasing the likelihood of more people hearing about your webinar. You can even experiment with paid promotions on social media for optimization. We recommend Tuesday or Wednesday mornings for promoting the webinar through social media and email.
You should create a registration page that allows potential attendees to sign up for the webinar. The page can tell your audience why they should attend and what they can expect to learn, but keep it short and sweet. Make it easy for attendees to register by minimizing the number of registration fields. Requiring a name and email address will do. You can link this page to your social media and email promotion.
Although partnering with an industry influencer might intimidate you, doing so can give your webinar more credibility and add value for your audience. You can tap into the influencer's audience, significantly increasing your marketing reach. To make it easy for the influencer to promote the webinar, share the following with them:
● Branded imagery
● Registration link
● Sample emails
● Social media posts
As a final note on promotion, we encourage you to offer a discount to potential registrants, as doing so will motivate them to attend. Additionally, offer some form of incentive, such as a giveaway. An example would be a book or a clothing item. Think of it as a way of thanking the audience for attending.
Engaging Your Audience
You must keep your audience interested in the webinar by engaging with them. You can do this by encouraging participation and interaction. If you're using Zoom, you could set up breakout rooms and have an icebreaker for the audience before you get into the presentation. After the presentation, you could repeat this step to see what your audience learned.
Optimize Interaction
In the live chat section, encourage attendees to submit questions, which you can answer after the webinar presentation. During the presentation, use polls or surveys for attendee participation. At the end of the presentation, offer a live Q&A session to address any questions that may have come up. Of course, answer the ones posted in the live chat during the presentation, preferably first. Whoever posted those questions has been patiently awaiting your replies. An interactive webinar is a successful one!
Follow Up
Once the webinar finishes, you need to follow up with the attendees. Immediately following or the day after the webinar, try sending out a short (say, five-minute) survey in an email. In the survey, be sure to ask whether attendees would return for future webinars. You'll want to gather feedback while the content is fresh in the attendees' minds. In the email, remember to thank the audience for attending the webinar! Following up with attendees shows that you care about them and gauges how well the webinar went.
Tracking Success and Improving Future Webinars
Your follow-up surveys can indicate how successful the webinar was. To improve the next webinar, you should see if you met the goals set out during the planning stage. And to achieve this, start by looking at the data.
Review the Data
Gathering the data is one step. The next is understanding those data. So as you review them, ask yourself these questions:
● How many registrations were there?
● How many people attended?
● Did anyone not show up?
● How long did the attendees engage with the content?
● How engaged were they?
● What did the post-webinar survey say?
If you took the time to plan and promote the webinar properly, you should see positive results. If many people registered, that's good. If most of them attended, that's also good. However, of course, no-shows will always happen. Sometimes life happens, or someone might have experienced technological issues on their end.
Pay attention to the survey results, which will provide constructive feedback. Don't worry too much if there's negative feedback. Although it's tough to digest, you must take it on board to improve future webinars. You'll encounter future attendees with similarly negative views, and you'll set yourself up for failure if you don't make adjustments.
Finally, don't forget to celebrate the successful parts of the webinar. Use this success to build on future webinars. Look closely at which parts were the most successful: content and attendee engagement. Engaged attendees are happy ones!
Conclusion
Your webinar hosting will be successful if you choose a topic that you're passionate about. Additionally, if you thoroughly plan the content and promote the webinar in advance, you'll see wonderful results. Webinars require less effort than in-person, virtual, or hybrid events. Hiring a team that combines planning and marketing expertise will increase your success rate and save much legwork.
Now is the time to plan and promote your own webinar. We even encourage you to attend a webinar to see how it works. After attending, ask yourself what you liked and disliked about it. Then keep track of the positives and incorporate them into your webinar.
FAQs
1. How do I choose a topic for my webinar?
It depends on whether you are selling something or providing information. What are your areas of expertise that could benefit others? See what topics are trending on social media.
2. What is the best time of the day or the week to host a webinar?
Host the webinar at ten or eleven on Tuesday, Wednesday, or Thursday morning. Avoid weekends!
3. How can I get someone to review my webinar?
Great question! A second pair of eyes makes an incredible difference when the webinar is undergoing a review. We suggest leaving this to our proofreading experts at Proofed. They can check your script for grammar and punctuation errors and ensure perfect spelling. Consider submitting a 500-word document for free today!
More Writing Tips?
In today's digital age, engaging and interactive presentations are a great way to capture your...
Trusted by thousands of leading
institutions and businesses