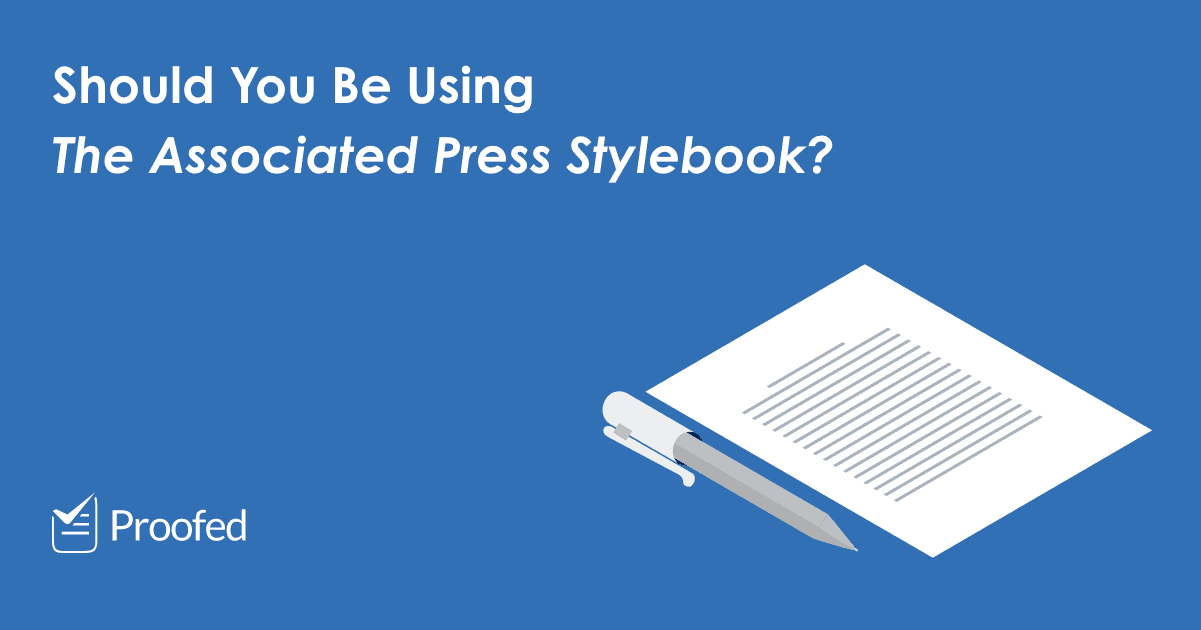 Style Guides: What Is AP Style?
"AP style" refers to The Associated Press Stylebook, a style guide used in journalism and business writing. But what does this guide cover? And should you use AP style in your writing? Check out our guide to find out.
The Associated Press Stylebook
The Associated Press (AP) is a major global news agency with headquarters in New York. It first produced its style guide for journalism, The AP Stylebook, in 1953. Now on its 55th print edition, you can also get an online version that is regularly updated with new information.
Used by news agencies and professional organizations around the world, the guide promotes a clear, accurate, and consistent approach to news writing.
It focuses on American English, but you can adapt the advice on spelling, punctuation, etc., to other dialects (e.g., British English) if you're writing for an audience in another part of the world.
What Does The AP Stylebook Cover?
The main content of The AP Stylebook is an A–Z list of terms and how to use them (from AAA to ZIP code). Within this, it provides guidance on spellings, punctuation, capitalization rules, abbreviations, and anything else that is relevant to using the listed terms correctly.
Other that this A–Z list, The AP Stylebook includes sections on:
Find this useful?
Subscribe to our newsletter and get writing tips from our editors straight to your inbox.
Technical terminology and using search engines
Subject-specific guidelines (e.g., for sports, business, and religion)
Media law and libel
Journalistic values and ethics
Quoting sources and writing photo captions
Using social media, polls and surveys
Standard proofreading marks used by editors
Digital security for journalists
In other words, it covers almost anything you could want to know as a journalist! But AP style has a big influence even outside journalism.
Should I Use AP Style?
If you're a journalist, the answer is probably yes! Many news organizations use AP style by default. And even those with in-house style guides tend to overlap with it on various things, so knowing the basics is always wise.
Outside journalism, this style is most common among businesses looking to create clear, concise corporate writing. And if you're involved in writing marketing and public relations copy, The AP Stylebook is a great choice.
More generally, this style guide is a useful resource for anyone looking to write clearly. Other style guides are available for other kinds of writing (e.g., academic style guides, such as APA or MLA), though. When picking a style guide, then, make sure to choose one that reflects what you are writing.
And for help ensuring that your writing is always clear and correct, whether you're using AP style or not, why not get one of our expert proofreaders to check a document today? Sign up here for a free sample.
More Writing Tips?
Is Superman doing good? Or is he doing well? The answer: it depends on what...
Trusted by thousands of leading
institutions and businesses