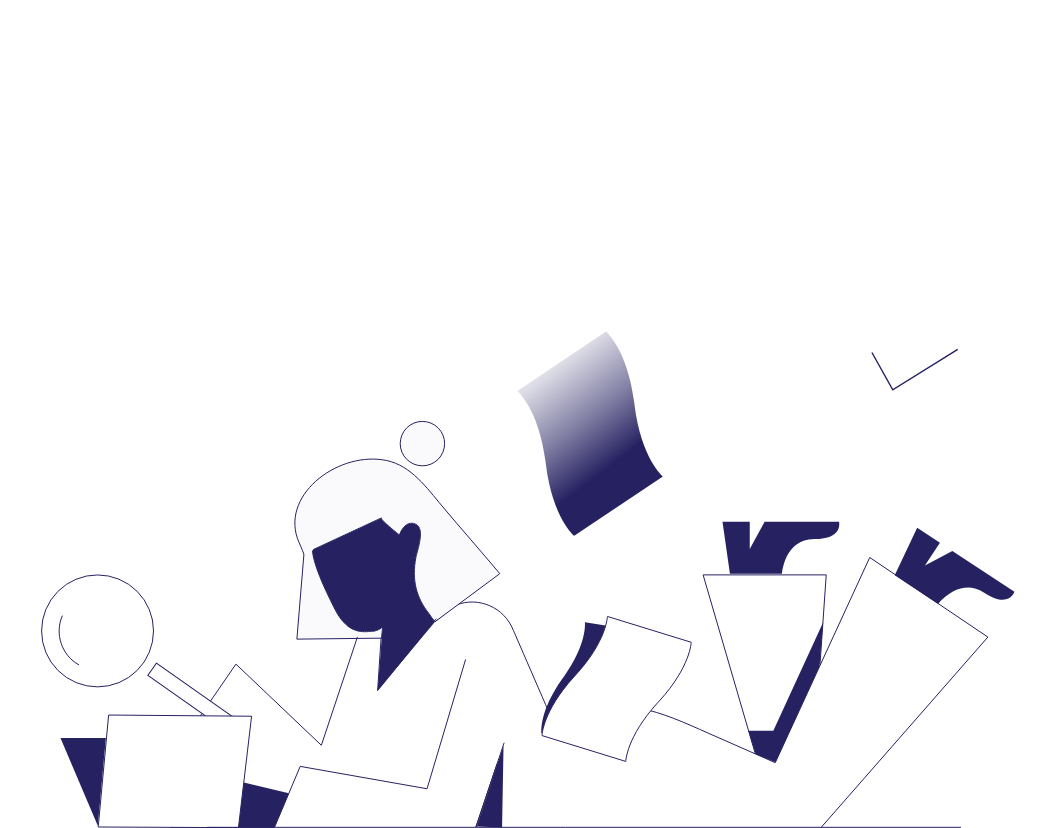 Study Tips: How to Speed and Skim-Read Effectively
We get it. When you're a college student, you might not have all that much time on your hands. You have to study for tests, read mountains of literature for essays, hone your craft, and balance all that with the hectic social scene that college life often presents.
Luckily, speed reading is here to help. With speed reading, you'll be able to quickly digest information from a book or website without having to read every single word.
Learning to effectively speed and skim read is a very useful skill that can translate into other areas of your life too, whether that's taking in the key points of a report in the workplace or quickly reading a novel the night before book club!
What is Speed Reading?
Speed reading or skim reading is where you quickly absorb information from text without reading each individual word.
The aim isn't just to read really quickly; it's to get the key information from the text. What that key information is will depend on your specific needs.
This is a beneficial soft skill that can help with time management.
Before You Get Started
There are a few things you can do to make your speed reading much easier.
First, it can be really difficult to speed read when you have distractions around you, such as having the TV on in the background or being around chatty roommates.
Also, approach speed reading by knowing what you want to get from the text, even if that's just a general idea. You could even create a list or a mind map of key topics, words, phrases, names, and statistics that you'd like to find. This will make it easier for you to pick up the key information.
How to Speed and Skim Read
There are three great speed-reading strategies that we recommend you try. Each has its own merits, and they might not all work for everyone. Try them all out to see which works best for you.
Find this useful?
Subscribe to our newsletter and get writing tips from our editors straight to your inbox.
The Pointer Method
The Pointer Method (aka hand tracing or meta guiding) is where you read while tracing your finger underneath the words. It's just as effective if you put a piece of card under the words as you read them, too.
Evelyn Nielsen Wood, a teacher from Utah, said that she could read 2,700 words per minute by using this technique!
The Scanning Method
The Scanning Method is where you quickly scan your eyes down the page. When you do this, check for any words or phrases that stand out to you.
The Tracker-and-Pacer Method
The Tracker-and-Pacer Method is similar to the Pointer Method. It's where you take a pen (but leave the lid on!) to follow the words on the page. Use the capped pen to underline each word as you go, using it to set the pace of your reading.
The aim is to not spend more than one second on each line of the text. You can choose to underline the words of importance for future reference, but you don't have to.
Like most skills, the more you practice speed reading, the better you'll get at it. Try to get quicker with every page you read. You might not retain all that much information when you first try speed reading, but over time, you should improve.
Proofing Your Work
To get the best grades possible, your essays need to be proofread. Proofed is an expert company made up of grammar know-it-alls that will take proofreading and editing essays, literature reviews, and more off your plate.
We'll check your work to make sure it's on point with its grammar, spelling, tone, references and citation, sentence structure, formatting, consistency, and vocabulary.
After all your hard work, you deserve a treat! Get 500 words proofread and edited by Proofed completely free!
More Writing Tips?
In today's digital age, engaging and interactive presentations are a great way to capture your...
Trusted by thousands of leading
institutions and businesses