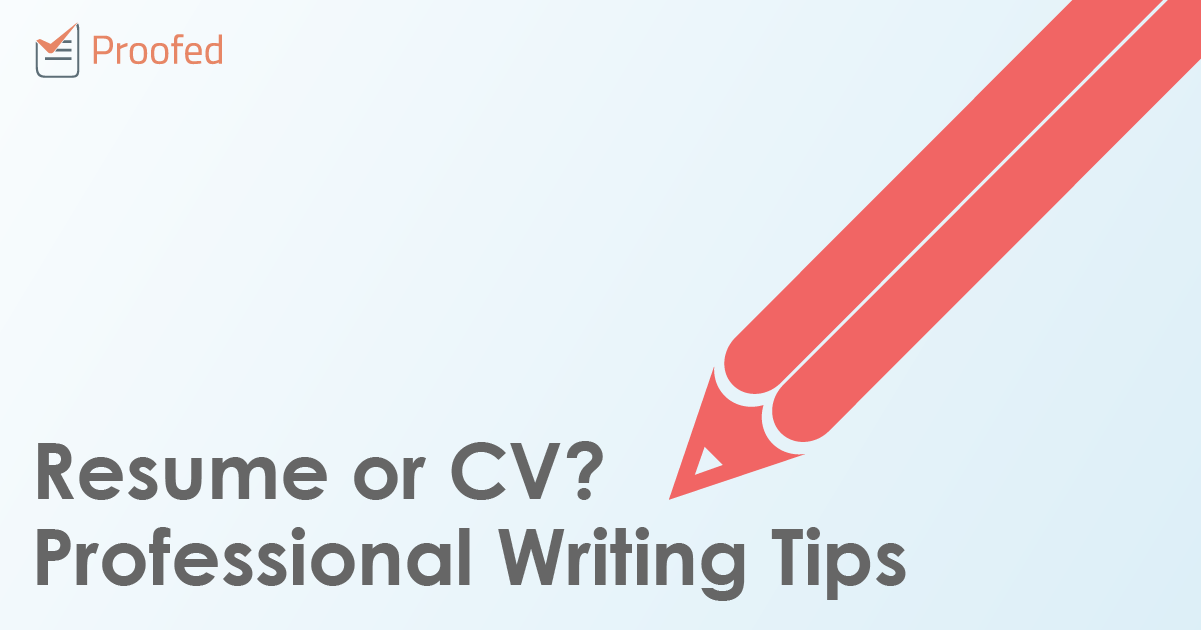 Resume or CV? Professional Writing Tips
Applying for a job can involve a lot of paperwork, not least preparing a resume or CV. But what exactly is the difference between these documents? And which one do you need for your application?
What Is a Resume?
A resume is a short summary of your work achievements, usually no more than two pages long. The idea is to give employers a quick way to see how suitable you are for the job. You therefore need to make sure it grabs their attention! A typical resume should include:
Your full name and basic contact information
An objective or personal statement (i.e., a brief statement of your career objectives or a paragraph summarizing your skills and achievements)
Educational achievements (including any scholarships or awards)
Work experience (including job titles, where you worked, and a description of your responsibilities, starting with your current/most recent role)
A list of skills (ideally including evidence of when you've used them, such as using leadership skills to start a community group or using programming skills to create your own website)
There is no standard format for a resume, so you should tailor yours to fit the role. For example, if your degree is more relevant to the job than your work experience, the "Education" section should come before the "Work Experience" section. In all cases, though, it should be clear and concise.
What Is a CV?
"CV" is short for "curriculum vitae." This Latin term can be roughly translated as "the course of life," which sounds quite dramatic! The good news is that you don't need to include your entire life in a CV. But a CV is a more in-depth document than a resume, so it can stretch to several pages.
Typically, you will only need a CV if you're applying for an academic, research, medical, or teaching role. Consequently, a standard CV should include:
Find this useful?
Subscribe to our newsletter and get writing tips from our editors straight to your inbox.
Your full name and contact information
A chronological list of all professional positions held
Details of your educational achievements
Honors and awards
Publications and presentations
Research interests
References
You don't have to include all of these if they are not relevant (e.g., if you are a recent graduate without any publications). In addition, the best format may depend on the position you're applying for, so check how other CVs in your subject area are written before composing your own.
Resumes and CVs Around the World
Things get more complicated if you're applying for work overseas. Outside of the US and Canada, the terms CV and resume are often used interchangeably. "CV" is certainly more common in the UK, but it refers to the kind of short work summary we would call a "resume."
The key here, then, is to do your research before applying! Make sure:
You know whether your employer wants a full work history or a summary
To check for the standard local format for a resume or CV
To use the local version of English (e.g., British or Australian English)
By tailoring your CV or resume accordingly, you stand a much better chance of getting the job!
More Writing Tips?
In today's digital age, engaging and interactive presentations are a great way to capture your...
Trusted by thousands of leading
institutions and businesses