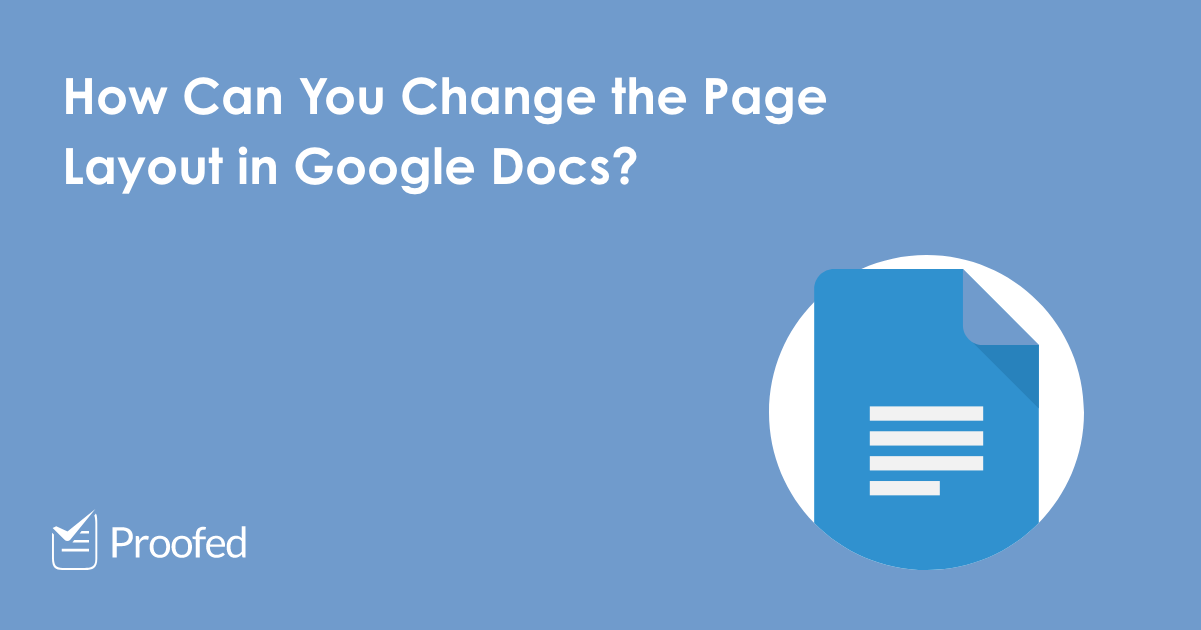 Page Layout and Text Alignment in Google Docs
While Google Docs might not have as many formatting options as Microsoft Word, it does give you some control over how to present text, including:
Page layout (i.e., the page size, margins, and orientation)
Text alignment and spacing (i.e., how text is arranged on the page)
So for more control over the formatting of your documents, check out our tips on page layout and text alignment in Google Docs.
Page Layout: Orientation and Margins
To access layout options in Google Docs, go to File > Page Setup in the menu. This will open a new window with four key page layout options, including:
Page Orientation – Whether to display the page as portrait or landscape.
Margins – Sets the size of the top, bottom, left, and right page margins.
Paper Size – Sets the overall size of the page, including margins.
Page Color – Allows you to set the background color of the page.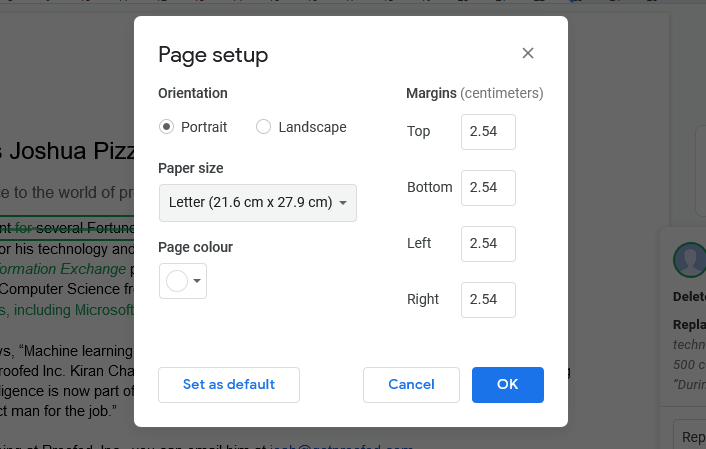 Once you've made adjustments here, click OK to apply them. You can also select Set as Default here to apply the same settings to all new documents.
Text Formatting: Alignment and Spacing
So you've got your page layout sorted, but what about the text itself? You can, of course, use the Text Style options to quickly apply formatting.
Find this useful?
Subscribe to our newsletter and get writing tips from our editors straight to your inbox.
But Google Docs also lets you apply formatting manually, including the text alignment and spacing options. You can adjust the alignment by selecting one of the four alignment icons on the toolbar (listed left to right):
Left Align – Align text to the left margin.
Right Align – Align text to the right margin.
Center Align – Positions text in the center of the page.
Justify – Text is spaced to align with left and right margins.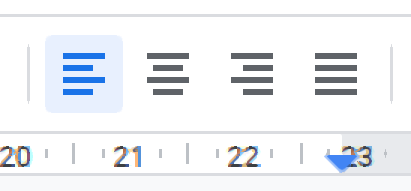 To change the spacing settings, meanwhile, select the line spacing icon on the toolbar. This will open a dropdown menu with three main options:
Line Spacing – Adjust the space between lines in a paragraph to one of four common default settings (Single, 1.15, 1.5, or Double).
Paragraph Spacing – Add or remove a space before or after a paragraph.
Custom Spacing – Enter custom values for line and paragraph spacing.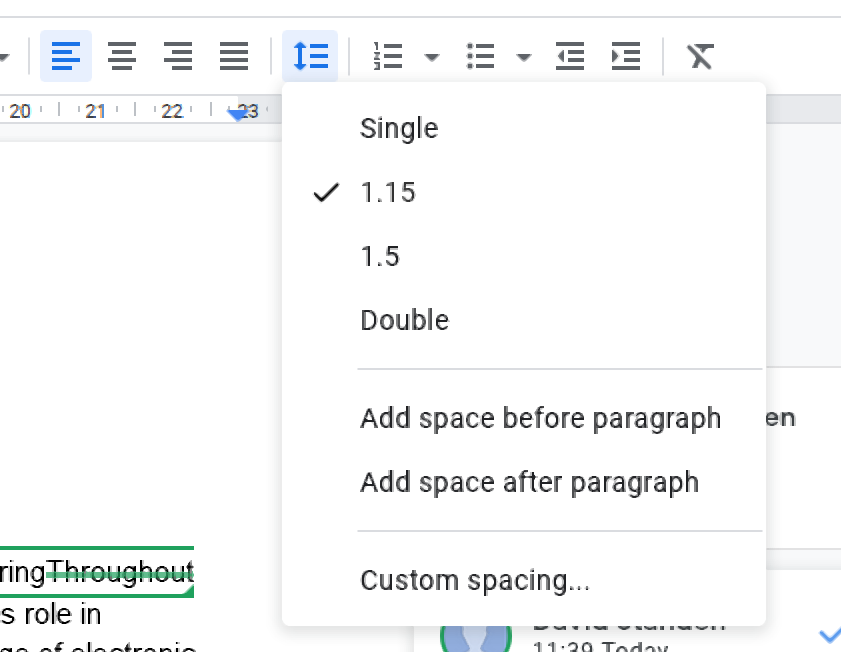 This will give you complete control over the text spacing in your document.
More Writing Tips?
Is Superman doing good? Or is he doing well? The answer: it depends on what...
Trusted by thousands of leading
institutions and businesses